Best Muscle Cars
Guide When Choosing Wheels For Your Muscle Car
By
|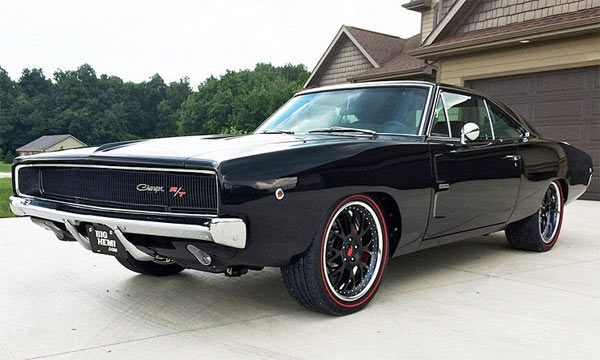 Wimpy wheels might not be appropriate for one hell beast of a car. Just by looking at how it shreds its wheels on the road; muscle cars desperately need wheels that can endure the capabilities that its tough body and the monstrous engine can spew out.
With all the things one can do to his muscle car, it is so easy to ignore its wheel, when the truth is, it determines the optimum performance and capacity of a muscle car. Besides, what's the use of a fantastic customized body and one-of-a-kind engine if the very wheels are not tough enough to endure the car's capabilities? 
Planning to buy some new wheels for your muscle car? Then here's a clear guide on how to choose the right wheels that can go head-to-head with all your car's mind-bending capabilities: 
Choose the 'Radial' Type Tire

When looking for tires, you'll surely come across with terms 'bias tires', 'belted tires,' 'radial tires,' 'solid tires' and 'semi-pneumatic tires,' but when you need to choose one for your muscle cars, you should choose the one called 'Radial Tires,'. Of all the tires mentioned above, it is the only one that can provide
great steering control
and has long tread life and is not designed for slow speeds. With all these features, it can almost be called the 'true soulmate' of your muscle car. 
Speed Rating

Before you shred your tires out in the streets to impress peeps, you should first look at what they call
"speed rating"
of your tire. This speed rating can be found from the tire code on the side of the tire, which contains the maximum speed. Yes, most tires can exceed their speed limits, but take note that using them past beyond their limits will make them wear out faster. 
 Control and Car Handling
If you are just too itching to show-off your muscle car's performance, then you need to take a look at the control and car handling side of things. It's the law of physics at play when larger tires result in more connection with the road, more traction, more balance, and less slipping, so when it comes to performance, these are the specific things to look for. 
Recommended Tire Brands for Your Muscles Cars 
With all the "tires for sale" posted at your neighborhood wheel shops or even online shops, it could be hard to choose the right wheel for your muscle car with all the brands and features of the wheels we see. Let us help you narrow down your choices with only the true top performers in the market. 
Goodyear Assurance TripleTred
The tire comes in three different speed ratings: T (118 miles per hour), H (130 miles per hour), and V (149 miles per hour), and as you can see, the speed ratings for these wheels are really for one tough performance.
Hankook Optimo H727
It can withstand bad road conditions, rain, ice, and even snow (just in case you want to zoom up your muscle car in the thick of the snow). It only comes with a one-speed rating with 118mph. 
Michelin Primacy MXV4
It holds the distinction of one of the toughest and long-lasting muscle car tires available in the market today, but not too perfect as it has some problems with wet roads. Despite its problems, these tires can certainly perform in the thick of the snow and on other road conditions. It is considered as an all-season tire, which is, after all, a tire that everyone is looking for. 
Rims 
Outside the performance realm, rims improve the cosmetic look of one's muscle car. One of the most common colors of rims today are chrome and black (we love black), but various colors are available aside from these two. When buying a rim, carefully check if it corresponds to the tires you are going to put on your vehicle. It also must fit your car specifically because bolt patterns change from one car to the next. 
Donate To Fast Muscle Car
We spend a lot of time bringing you muscle car content. If you would like to donate something to help us keep going, that would be fantastic.