Best Muscle Cars
Great Muscle Cars Not From The Classic Era
By
|
The classic era for the first wave of muscle cars is arguably around the mid-1960s to early 1970s. There is no definitive start and end dates for when muscle cars came in and out of vogue, but there are definitely some standout dates. The 1949 Oldsmobile Rocket 88 being arguably the first may have been only a 303 cubic inch V8 with 135 horsepower, but it did start off the focus on high compression and high displacement. 1964 onwards to the early 70s brought on the biggest displacements and horsepower ratings, but Federal regulations on fuel types – unleaded fuel, insurance prices and an oil crisis in 1976, massively reduce the amount of horsepower for your money. If you really want to nail down classic muscle car era dates, it's probably 1967 to 1972, then the early 2000's onward for modern muscle cars.
It wasn't just in horsepower ratings, designs started to change in the mid-70's from the sporty classic muscle car looks, to more squared off luxury vehicles. However, just like a classic a rock band they never really go away, they just have to wait until they get rediscovered or kick out that one great album again to reignite the flame. Here are a few choice muscle car picks that sit in between the classic and new era of muscle cars. Most of these examples are classic designs of the period, but don't expect the horsepower ratings of the true classic era or modern day.
1974 Dodge Dart 360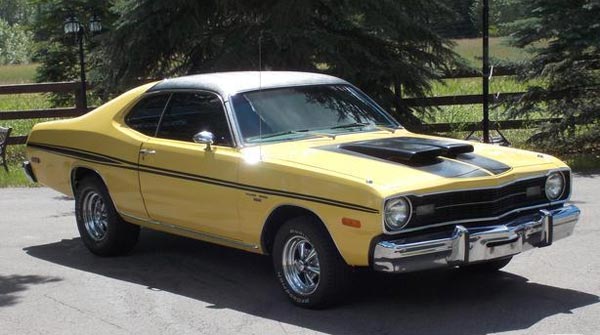 Using the classic rock band analogy again, by 1975 muscle cars are now on their third greatest hits and live albums and looking nowhere near as lean as their previous years. The Dodge Dart was always a solid contender, but definitely started to look a bit flabby by 1974.
0-60 mph in 7.3 seconds and Quarter mile in 15.7secs. at 88.3 mph still had some wind in its sails, but nothing like the earlier models. These later models are cheaper to pick up and are still classics.
1974 Dodge Challenger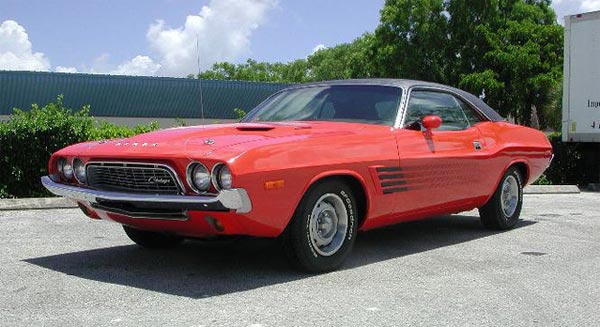 The Dodge Challenger is an absolute classic muscle car, but like many of the rest by 1974 the model was in its last year. A 360 V8 with 245 bhp was still available and still retained most of its classic lines from previous models. As we're still on the edge of the classic musclecar era in 1974, these models can still fetch reasonable prices, but nothing like the cost of a 1970 model.
1974 Dodge Charger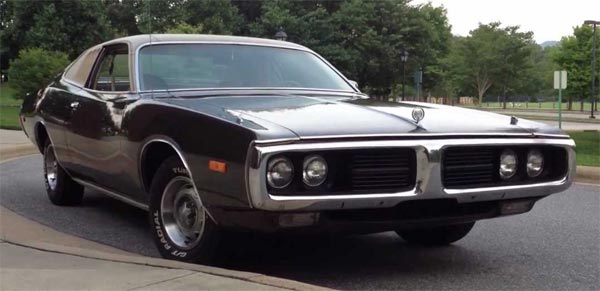 The top engines in this year were the 400 V8 260bhp and 440 V8 280bhp. in 1975 the Charger had a radical design change going from the classic lines of the late 60s and 70s to something that resembled a house brick. By this time it was really no longer a muscle car, but something else. Classic Chargers range from 1966-1974, with 1974 being the last year for a performance Charger.
1977 Pontiac Firebird Trans Am SE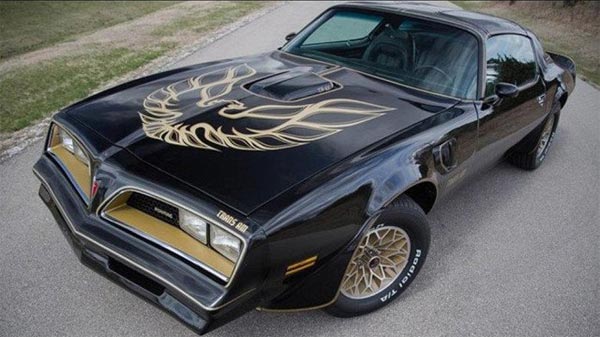 This model from Pontiac is probably best known from Smokey and the Bandit. A 6.6-liter V8 and 200 horsepower may not have been mind blowing performance, but every other aspect of the car is a true classic. In many ways the horsepower is irrelevant. T top, screaming chicken on the hood and V8 roar make this a late 70s classic.
Fox Body Mustangs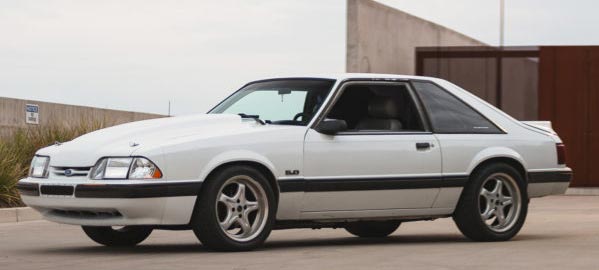 Okay, it's a pony car, its the 1980s, but the Fox body Mustang is now more popular than ever. Produce between 1979 to 1993, the vehicles utilised Ford's unibody chassis Fox platform and have a distinctive 80s look. Due to their light weight and low cost, there are ideal for performance upgrades. They are now classics and you don't have to treat them like porcelain like a 1970s Cuda.
3rd and 4th Gen. Chevrolet Camaro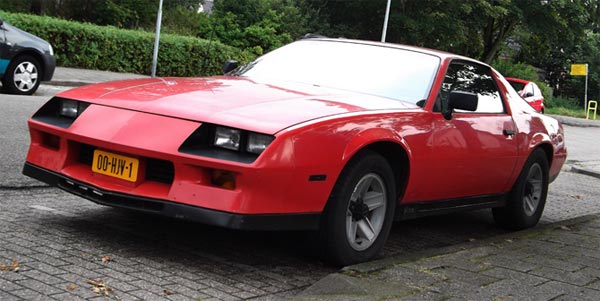 Third generation (1982–1992) and Fourth generation (1993–2002) Camaros, just like Mustangs kept on going from the 60s onwards, with only short breaks up until present day. The Camaro seemed to always keep some sort of sporty look throughout its history, even if you ignore some of its lower powered engines along the way. Models like the 1985 IROC-Z were very cool looking machines and still cheap enough to buy to throw on some upgrades. The stark wedge shape of the third gens. and more smoothed off front of the fourth-generation Camaros still look great today.
1987 Buick GNX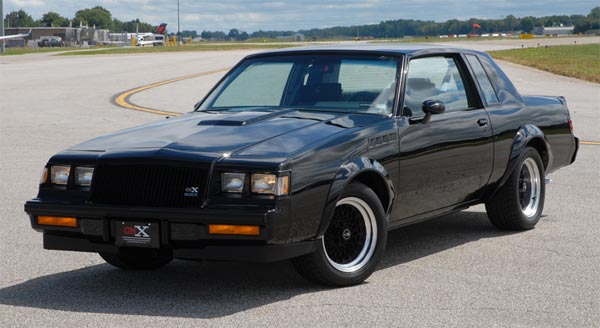 One of the standout vehicles for the 1980s was the Buick GNX, 'Grand National Experimental' a limited edition model of the Grand National. Made in association with McLaren Performance Technologies/ASC, only 547 were produced so good luck getting hold of one. Power was around 300 bhp and 420 lb·ft of torque and a a 0-60 mph time of 4.6 seconds, apparently faster than a Ferrari F40 and the Porsche 930 of the time. It definitely earned the nickname of Darth Vader's car.
More Muscle Cars For Sale – http://fastmusclecar.com/muscle-car-for-sale/
Donate To Fast Muscle Car
We spend a lot of time bringing you muscle car content. If you would like to donate something to help us keep going, that would be fantastic.