Best Muscle Cars
Ford Mustang 2011-2014 Book Review
By
|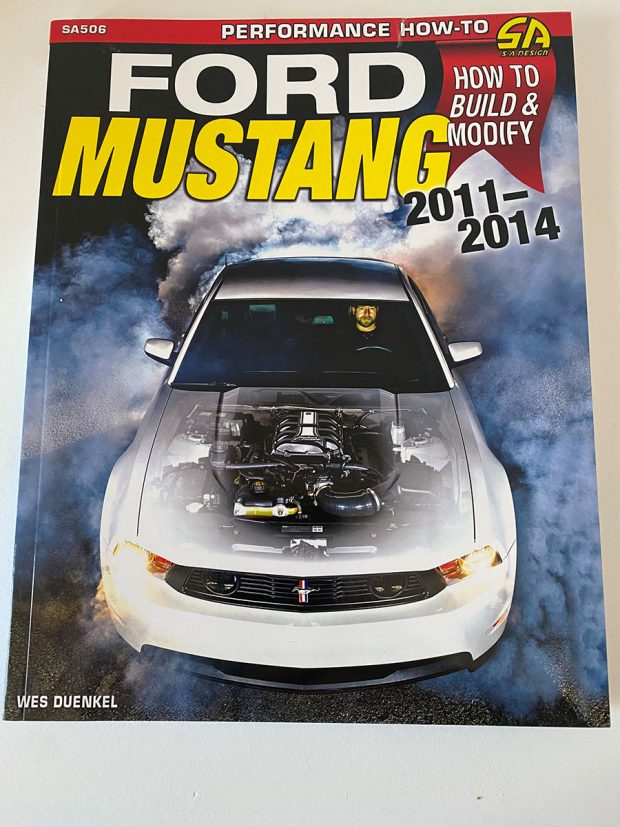 Cartechbooks.com recently released another fantastic book about one of the World's most favorite performance cars. The 2011 to 2014 Ford Mustang. This " How to" book is authored by none other than Mustang Guru Wes Duenkel. Let's explore the author's background to better understand the basis of this fascinating book.
Mr. Duenkel began his quest to become an expert on the beloved Mustang back in 1995. Like so many of us in the automotive world, one thing leads to another. After college, he began his career as an automotive photographer and wiring expert. And, like many of us his passion grew and developed over time. Today, he is regarded as one of the best in the business. He has written hundreds of articles for numerous publications.
The book provides a quick history lesson to set the stage for the following nine chapters. To provide the reader with all-important visuals, the book has 590 color photos and plenty of data. I found this to be very helpful and necessary as you will reference the material again and again. For example, 5.0 Coyote engine history and why Ford moved on from the 4.6 liter engine after 2010.
Starting with the basics, the first chapter begins with Wheels and Tires. Buy the wrong wheel and tires and you can be out thousands of dollars. And, you just made your first big mistake. The author spends quality time teaching you to understand and upgrade the suspension and chassis.  Mr. Duenkel provides the "what if " and the "why" in critical areas you may not have given much thought to.  If you are going to ante up your Mustang, it's in your best interest to make it handle and track like it's on rails. The author gives the reader his expertise on this very important topic.
From the basics of your Mustang, the author takes you a bit deeper now.  Brakes. Let's be honest. Slapping a set of ceramic pads may be a good choice but is it enough? Take the time to better understand what should be done in order to make your performance car the best it can be.
The author provides the reader with detailed sections about transmission upgrades, axle upgrades, clutches, differentials, and much more. Lots of great information for anyone to understand and utilize. Following those important areas, the author turns to performance upgrades such as bolt-on products.
Cold air intakes, intake manifolds, exhaust systems including the best headers, and much more. There is so much detail written it's difficult not to want to read it more than once. From that point, the author tackles the all-important subject of computers and sensors. He spends quality time explaining what most consider very complicated. Mr. Duenkel breaks down the subject in an easy-to-understand format. Don't skim over this chapter, please.
As the book winds down the last two chapters revolve around what the author calls Coyote Care and Feeding. Simply put, this is all about the best fluids to use throughout your entire system. Nothing in this book is by chance. It's done in a precise and direct manner.
I loved the detail of the book and really appreciated the fact that anyone can perform any of these upgrades. Mr. Duenkel has demonstrated his ability to teach the reader without getting so deep the material becomes hard to grasp.  You won't be overwhelmed at all with this book. This book is a must-have for your collection.
To order your copy please either call 1-800-551-4754 or go to www.cartechbooks.com. The book sells for $36.95 plus shipping and handling.
Donate To Fast Muscle Car
We spend a lot of time bringing you muscle car content. If you would like to donate something to help us keep going, that would be fantastic.