Best Muscle Cars
Exclusive Interview With RKMotors, Charlotte.
By
|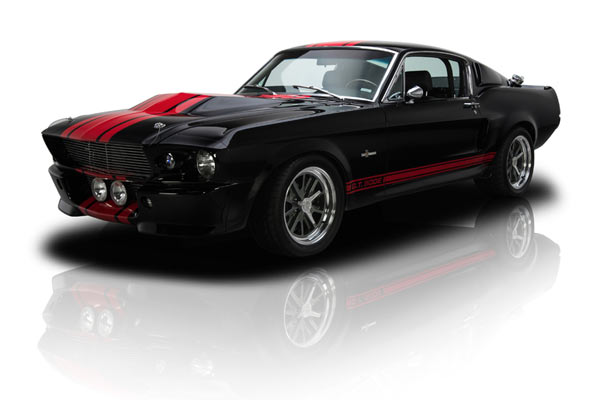 I had the great pleasure of speaking with Gerry Notara, VP of Operations and Paul Tecci, Director Of Marketing at RK Motors recently, who gave fastmusclecar.com an insight into RK motors and their own personal perspectives on muscle cars.
RkMotors are arguably the world's biggest sellers of classic and muscle cars, dealing in daily driver cars to some of the world's most rare and sought-after vehicles.
When did you start your interest in Classic and Muscle Cars?
Paul – From a personal standpoint my uncle had two 1965 Mustangs which started my interests when I was young. It would have been great to have one of the '65's as my first car, instead I got a 1979 Mustang. My love affair with cars and Mustangs, started there.
Gerry – I grew up in Detroit, Michigan. From a very young age, going from a bicycle to 4 wheels, around the age of 14, the interest started.
How did you get involved with RK Motors, and get into the business of Classic Cars?
Paul – RK Motors is affiliated, through our investor, to Speed Digital – a technology company that creates digital solutions for enthusiast verticals. I was there as Director of Marketing and had the privilege to move over to RK Motors.
Gerry -I had the pleasure of meeting some of the executives, got to know them, expressed an interest in working with them, then the position became available and I am still enjoying it today.
Why is RK Motors better than the rest?
Paul – Our team makes it possible for us to stand out in the industry. The process starts with out Acquisitions Manager, who does a fantastic job of finding the right vehicles to bring in. Then our skilled mechanics inspect the vehicle and correct anything that does not meet our quality standards. The production team creates high-quality photographs of the cars as well as completes additional research on the history, specifications and documentation of the vehicle. Finally our sales team does a great job of assisting buyers in the research and selection of their dream car.
At the end of the day, it's about serving our customer base.
Gerry – I could probably write a dissertation on that question, but basically, from a scale point of view, we are probably the largest classic car dealer in the world and one thing we take advantage of is from the geographical area.
The way we do things is first class and top-notch, from our photography to our website and to the way we market to the general public.
Paul – Those fabricators work on every car, even if it is just checking lights, convertible tops, etc. for every customer, so every car gets a many point inspection, which makes the difference.
It's not about taking a car from auction then it being sold as is, we put a lot of time and effort into making sure the car we deliver to the customer is better than when we brought it in.
Gerry – We have some of the best fabricators, some of the best technicians, arguably anywhere, that can work on these cars and create masterpieces.
It's sort of a lost art. There are lots of people out there that can work on cars, but not everybody can work on a car built 50 years ago which has been modified 10 times by 10 different people, then re-engineer it and get it to where we want it to be.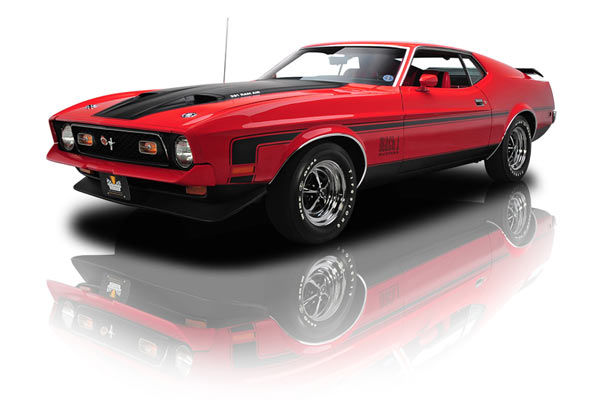 What's your favorite classic car and why?
Paul – that's a hard one with so many to choose from, Camaros, Mustangs, especially the very well built pro-touring cars. You get a '69 Camaro, put an LS engine in it with some a Detroit Speed Suspension, and a few other upgrades you can get a fantastic car that combines the lines of an old school muscle car but outrun most late-model cars on the track.
Gerry – It would have to be a 1971 Mach 1 Mustang, the reason being that was my very first car after passing the drivers test. That was my very first car for sentimental value. My father bought it brand-new, it was passed down to me until I totalled it!
So, it's on my to-do list to buy one and restore it someday.
Tips for buying a muscle car?
Paul – First of all know what you want. If you are new to the hobby, just familiarize yourself with some of the basic terminology and concepts. Whether you are at an Auction or Dealer you should understand how to identify aspects of the vehicle to prove that it is what it says it is, what numbers matching means, is the body straight, what documentation is included (i.e a Marti Report.) Especially for first time buyers, it is really important to understand what you are purchasing and make sure your expectations are set, especially if you buy at the lower price point.
Gerry – It's an interesting question because it's a very small sub-set of the entire population of people who purchase cars and there are experienced buyers and unexperienced buyers.
An experienced buyer knows exactly what they're looking for. Unexperienced buyers can possibly have a very unpleasant experience buying a muscle car. It's a 50-year-old car and they can be temperamental. The general population expect the same as a modern car, you hop in, it starts every time.
So to answer your question, dealing with an organisation like ourselves, we try to drill down to the experienced level of people who are purchasing cars and then tailor the purchasing experience.
If they are a novice and if they need special care like a battery cut-off switch or whatever they may need, we tailor that to their expertise level.
Can you recommend a great muscle car for under $35,000 dollars?
Paul – I would love nothing more than to say get a '70 Hemi Cuda or a '69 Dodge Coronet R/T for $35,000, but I don't think it's going to happen. Maybe a project car, but not a fully restored documented vehicle. One could find a Mustang or Camaro at that price point, but that is not the part of the market we serve.
The most important advice I can offer is "buy a car that you are going to love and is from a trusted source". If you can find the right car for the right price (under $35,000) then you are lucky. Either way, make sure you have a professional inspector check the vehicle and do your research to ensure you have a great buying and driving experience.
Gerry – It's hard to say, it's sort of an individual choice for different people, but it depends on what you're trying to achieve. Will it be a driver or are you trying to take it to shows?
To take it to a show, I can't recommend one for $35,000. We don't have too many at that price range, we tend more towards the higher scale, but if you're just looking for a daily driver, it is possible. In the classic car industry you basically get what you pay for.
http://www.rkmotorscharlotte.com
Click for More Muscle Cars For Sale – http://fastmusclecar.com/muscle-car-for-sale/
Donate To Fast Muscle Car
We spend a lot of time bringing you muscle car content. If you would like to donate something to help us keep going, that would be fantastic.