Best Muscle Cars
Does more horsepower mean more expensive car insurance?
By
|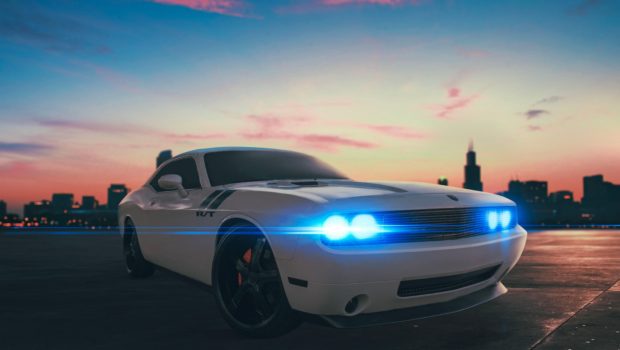 You can't argue with the fact that the sort of automobile you drive has a significant impact on your insurance prices. But what does insurance consider a sports car? Some may say that a car with more horsepower is a sports car.
Increases in your premiums and deductibles may result from increased horsepower ratings, in particular. Below, we will talk about what insurance companies think horsepower means and how it affects your insurance rates.
What makes an automobile a 'sports car'?
Because of their powerful engines and eye-catching exteriors, sports cars may provide drivers with a whole new driving experience. The term "sports car" often refers to a vehicle with a higher horsepower engine.
A sports car is usually a tiny, generally two-passenger vehicle with a low center of gravity and short turning radius intended for high-speed driving. Some even consider muscle cars to be sports cars — even though all sports cars aren't muscle cars.
The 1960s and 1970s saw the emergence of the muscle vehicle, a uniquely American design. With a massive V8 engine and wide tires, as well as fender flares and substantial air intakes, they're primarily two-door American production automobiles.
Due to their sports suspension, sports brakes, and more baggage room for sporting equipment, sports vehicles have an advantage over standard cars when it comes to off-road performance.
Insurers may categorize these high-performance vehicles in whatever way they like because the definition of a sports car can vary depending on the source. However, the most common denominator in categorizing a sports car is its horsepower.
Horsepower: What is it and how does it work?
To gauge an engine's maximum power, horsepower is used. This means the amount of power an engine can generate. Moving 33,000 pounds one foot per minute requires 550 pounds of force per second, which is how it is computed. The pace at which a task is completed measures its ability.
Your automobile will accelerate faster, and you won't have to slam on the gas pedal as hard while you're going fast. As long as you don't overdo it with the gas pedal, you'll see a significant speed improvement.
Is it more costly to insure a sports car?
To ensure that you and your sports car are adequately protected, your insurance policy has to have the right level of coverage. The insurance provider will ask for information such as brand and model, cylinder and horsepower, money paid, and height and weight to calculate your insurance rates.
However, if you acquire a high-performance vehicle, your insurance premiums may rise. There will be an increase in the cost of sports vehicle insurance compared to the cost of other forms of insurance. 
This is the case because sports cars are generally faster and more hazardous than a minivan. The higher the horsepower of your car's engine, the more expensive your insurance premiums will be. 
Insurance premiums will vary based on the make and model of the vehicle, as well as the insurance company that is providing the coverage. Age, driving record, and geographic region all also affect insurance rates. 
How can sports car owners save money on insurance?
Depending on the insurance provider, you may be able to get a discount on your car insurance by conducting some research. Insurance companies often provide a variety of discounts, including:
A good driving record: You may be eligible for savings via a usage-based program if you have a good driving record.

Anti-theft devices: Discounts are available for features that discourage theft since they minimize the insurer's risk.

Bundled coverage: Having more than one car covered on the same policy has its advantages, much like the savings you get from purchasing a bundle of policies.

Defensive driving: Some insurance companies can offer you a discount on your coverage if you complete a defensive driving course.
It's important to remember that insurance providers are considering how you're more likely to get into an accident if you're driving at a greater pace since you have more horsepower in your car. 
Even within the same brand and model, there may be significant variances in insurance prices depending on the engine size or different trim levels.
If you want to save money on auto insurance, choose cars with fewer horsepower wherever possible. 
Most importantly, car insurance companies consider various factors when determining your premium, including your age, driving history, where you live, and the size, price, horsepower, security, and theft risk of the vehicle you drive.
Consult with your agent or do some internet research to see how you and your car measure up in each of these areas before the trip.
Imani Francies writes and researches for the car insurance site, CarInsuranceComparison.com. She enjoys helping people with sports cars find the best coverage for their driving needs.
Donate To Fast Muscle Car
We spend a lot of time bringing you muscle car content. If you would like to donate something to help us keep going, that would be fantastic.