Best Muscle Cars
Dodge Muscle Cars Will Live On in an Electric World
By
|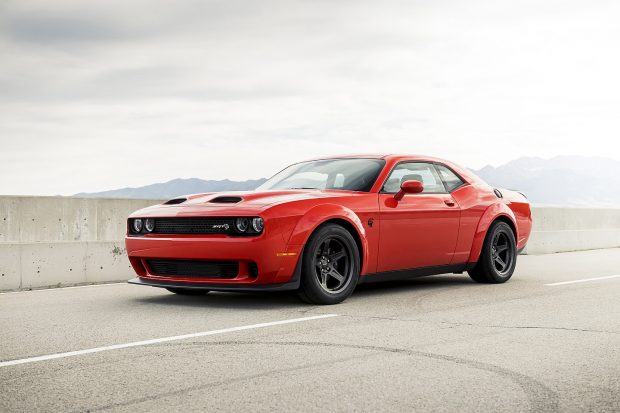 By Dave Ashton
Never to shy away from what the future brings, we've discussed a number of times the possible future for muscle cars. With electrification looming over the whole car industry, muscle cars are at a crossroads in deciding their next steps. The good old Hemi and V8 engine isn't going away anytime soon, but a major rethink is needed when all cars need to go electric if they like it or not.
The current state of play and future comes from an interview over at Muscle cars and Trucks with Matt McAlear, head of Dodge Sales Operations, 'There hasn't been a date drawn in the sand saying you'll no longer be able to buy an iron block Hemi anymore, but everybody knows it's coming and they want to enjoy (today) while they can… it will come to an end, but the replacements are going to be so much more exciting.'
The interview continues with, 'Everybody knows electrification is coming, we'll reinvent the muscle car as far as Dodge is concerned. I'm extremely excited about where the future is going, but right now everybody is enjoying 'the bachelor party.' This is the last hurrah.'
Is this the last dance for V8 muscle cars?
Fast forward to 2035, where most US states are planning to ban the sale of internal combustion engines. At the time of writing, that's 14 years off and a good chunk of most people's driving lives to enjoy a V8. After that point, millions of internal combustion engine vehicles will still need to be maintained. This means in reality this is all going to be a very slow transition, rather than an overnight move.
More than likely a V8 engine/Hemi will be allowed on the roads under special conditions. This will probably come in the form of tariffs for internal combustion engine vehicles or under classic status. We can't see a total ban on the use of V8 engines, rather it will just cost us more for the privilege.
From what we know now, muscle cars will live on into the electric world. It's just at this point we don't know what form they will take. One thing's for sure, Dodge and other muscle car makers are in no rush to churn out a half-baked classic. The recipe has to be just right to please not just old school muscle car fans, but also new customers. Striking the balance between respecting the past while pushing the future is going to take some time. But in the interim, we still have years left to enjoy the vibes of the good old V8 engine.
Donate To Fast Muscle Car
We spend a lot of time bringing you muscle car content. If you would like to donate something to help us keep going, that would be fantastic.