Best Muscle Cars
Dodge Challenger SRT Hellcat Redeye: Loud and Proud
By
|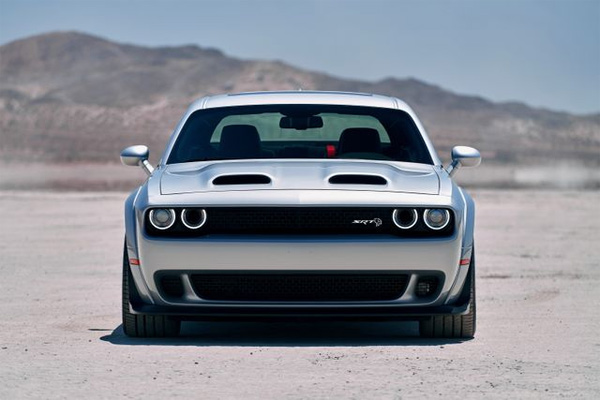 By Dave Ashton
When Dodge decided to release the Challenger SRT Hellcat Redeye on an unsuspecting world, the proposition was a juxtapose of feelings. For the average muscle car fan, not so much as we knew the basic template. A seemingly straightforward saloon car on the outside, with ridiculous horsepower and handling to boot. The only giveaways to its power credentials are the muscular looks, especially now in widebody form and the screaming engine note.
To the rest of the world the Redeye seemed like a supercar's guts were stuffed into a regular shape, at the price of a reasonable performance vehicle. But, like any car that likes to tread its own path, it can polarize opinions. One blog article online which reviewed the Redeye, concluded the car was almost a love/hate relationship.
On one hand you have the ridiculous performance specs. A 6.2L V8 supercharged V8 engine with 797HP and 707lb. ft. of torque. A car that not only can blast down the dragstrip, but is also good as a daily driver. Handling is also like a modern performance vehicle, with all that sloppy handling of muscle cars in the past, long gone. The interior is also a good place to live. Easily fitting in four people with plenty of modern tech. like UConnect. Seemingly the perfect mix between performance and drive ability.
But, on the flip side the review states that in most domestic driving situations, you can only use 10% of the power due to the huge amount of decibels given off by that Hellcat engine. In other words, you have all that power at your fingertips, but only usable in the middle of nowhere. You can't push pedal to metal without irritating every family in a half mile radius with the sound levels.
However, this point seems to be the only negative. An exciting vehicle with all modern luxuries, but it screams louder than a groupie at a boy band gig. Which brings us to the cars intended purpose. Borrowing from the supercar analogy, the Redeye has similar levels of performance, so it can be treated in the same vein, as a thoroughbred that is taken out for its regular exercise. But as the Redeye is also a daily driver, it also wants to be used like any other road going vehicle.
Unless you live in Dubai where supercars are a common sight, the high-pitched wail of a supercar is a given and tolerated in the short term. Many sound like a jet taking off in the distance, but hearing a Redeye do the same seems almost at odds to its almost regular driver appearance. It's almost like it needs that spaceship like design to give acceptance to the sound levels. Hearing a supercar scream its head off when it's taking out for its monthly drive is acceptable. Hearing a muscle car shout loudly on its daily trip to work is not a regular experience.
Which brings us to a how you should treat the modern muscle car. Just like buying a pitbull, treat them in the right way, train them correctly and give them loving care and they can be wonderful pets. Mistreat them and they can hassle everyone in the neighborhood. The same goes for muscle cars. Treat them tentatively on a daily basis and in the suburban environment, but when you're out in the wilds you can let loose as much as you want. Just like having a finely tuned supercar to drive on a daily basis. There's a time and a place to let loose.
So, if you own or are thinking of owning a thoroughbred Redeye, remember to give it daily walks, train it well, be conscious of your environment and when you have the space to let loose, take it for a good run to really stretch its legs. Pit bulls and supercars maybe a strange analogy, but you don't buy into either without knowing how to care for them long-term and their inherent preferences. Loud and proud is the nature of the muscle car, so be prepared for what you're buying into.
Donate To Fast Muscle Car
We spend a lot of time bringing you muscle car content. If you would like to donate something to help us keep going, that would be fantastic.