News
The Dodge Challenger Low Point?
By
|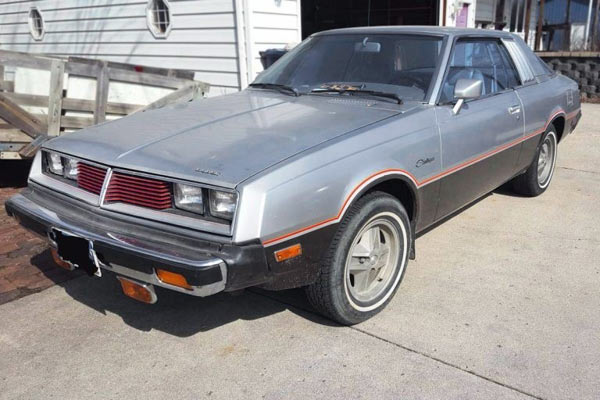 By Mark Weisseg
Yes my friends I am thrilled to tell all of you the following. This is NOT my Challenger. However, I was very much alive back in 1979 when this was named a Challenger. You see most of us knew Chrysler was dead.
They were making crappy cars with old names.  That is what made all of us old Mopar guys so darn angry. Using the Challenger name on this Jap car was the last straw for most of us. Chrysler did it before with the Road Runner and other cars. They were so desperate for sales they stuck historic names on these awful cars. It would be like renaming the Statue of Liberty. You just don't do it.
But, good old Chrysler had too. There sales were falling like a rock. They had a gasp of air left so they named these lousy Japanese cars with golden American names. Of course we all know it failed quickly.
The cars had terrible four cylinder engines and were prone to break a lot.
So, fast forward to the year 2017. Chrysler's sales of the current Challenger have softened once again. If you recall the Challenger came out of the gate hard about 2009. Retro styling and a good V8 engine. Then, as sales started to soften Fiat, sorry Chrysler dropped in the Hellcat 707hp engine and boom! Sales zoomed again with dealers taking names and adding ten to twenty grand to the sticker price.
Now, we know the sales slipped again. A new car comes out and everyone goes nuts. Three years later and they yawn. So, with the Challenger name once again getting soft our friends at Fiat decided to do something about it again. This time they went back to the scrap heap and found the name Demon. Very cool car in its day.
However, Fiat decided to use the Challenger again and add the Demon name. Now they will only sell 3000 in the United States and 300 in Canada to start. And the dealer network responded as expected. Take names and add ten to twenty grand to the ESTIMATED price of 85k. The unveiling was a national sensation for a week.
Now that it settled down we car lovers are digging into the details of this stunning engine set up. Not the car, but the engine. Critics are ticked that the Challenger Demon is a Challenger with flared fenders. The critics wanted a whole new style car that looked like the Demon of the past. Friends, Fiat does not have the funds to completely build another car. It's easier to just take a Challenger and modify it.
Critics again are mad. How did the competition react to this Challenger Demon? Yawn. Ford said the Mustang will come out in 2018 as it is now with some additional colors added. To my knowledge the Camaro folks said nothing other than to say to look at the ZL1 that you can buy now. Very interesting for sure.
But to any critics out there that are beating up the new Challenger Demon I ask you to look at the picture above. Remind yourself that at one time the car was a four cylinder piece of crap. Be thankful the Challenger lives today in any form and not what it once was.
More Muscle Cars For Sale – http://fastmusclecar.com/muscle-car-for-sale/
Donate To Fast Muscle Car
We spend a lot of time bringing you muscle car content. If you would like to donate something to help us keep going, that would be fantastic.