News
Better Cars, But The Same Gas Mileage??
By
|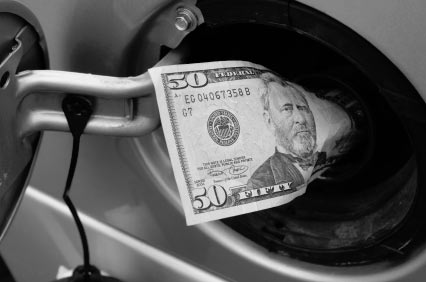 A study by The Transportation Research Institute, The University of Michigan, states,
'Despite steady advancements in fuel-saving technologies in the last 25 years, on-road fuel economy for all vehicles has improved by less than a mile per gallon during that time—partly because it takes many years to turn over the fleet.'
The findings say, 'On-road fuel economy for the entire fleet of vehicles has improved from 16.9 mpg in 1991 to 17.6 mpg in 2013.'
We decide to check on the figures ourselves from fueleconomy.gov. These are the findings we found below. (there was not a comparable Dodge engine from 1984-2015) https://www.fueleconomy.gov/feg/findacar.shtml
1984 Ford Mustang 5.0 L, 8 cyl, Automatic 4-spd, Regular Gasoline – 14 City, 20 Highway, $2,550 per year.
2015 Ford Mustang 5.0 L, 8 cyl, Automatic 6-spd, Regular Gasoline – 16 City, 25 Highway, $2,150 per year.
1984 Chevrolet Corvette 5.7 L, 8 cyl, Manual 4-spd, Regular Gasoline – 13 city, 20 highway, $2,700 per year.
2015 Chevrolet Corvette 6.2 L, 8 cyl, Manual 7-spd, Premium Gasoline – 17 city, 29 highway, $2,200 per year.
From the figures above you can see gas mileage has not improved much over the years. (1984 was the furthest the website will go back in time.)
The researchers found that fuel economy of the entire fleet actually decreased from 14 mpg in 1923 to 11.9 mpg in 1973, but then rapidly increased starting in 1974.
"After the 1973 oil embargo, vehicle manufacturers achieved major improvements in the on-road fuel economy of vehicles," said Sivak, a research professor at UMTRI. "However, the slope of the improvement has decreased substantially since 1991."
Most people who've been driving for a few decades have worked this out on their own. Cars have steadily become more efficient on the whole with better engine management and build, but we have not witnessed the same level and improvements in our gas mileage.
With the introduction of hybrid vehicles, mph will improve dramatically over the coming years and we do have small engined cars that are highly efficient, but in general, across the board, we still have more or less the same gas consumption while gas prices steadily increase.
Is there a solution?
The solutions are in the pipeline with more efficient engines and hybrid vehicles, but for existing car owners we have the same story we have always had, to try and buy our gas at the cheapest prices possible and to keep our cars thoroughly maintained so they get the most mpg.
Click for More Muscle Cars For Sale – http://fastmusclecar.com/muscle-car-for-sale/
Donate To Fast Muscle Car
We spend a lot of time bringing you muscle car content. If you would like to donate something to help us keep going, that would be fantastic.