Best Muscle Cars
Are Muscle Car Stocks Worth The Investment?
By
|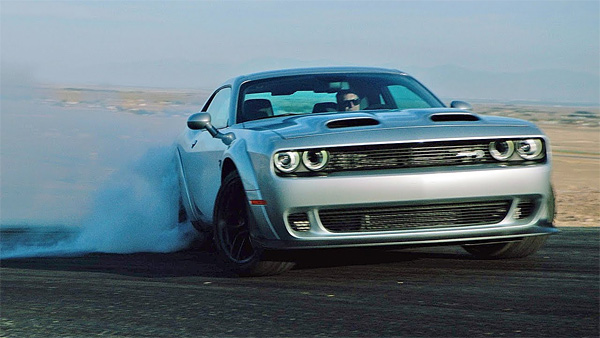 By Dave Ashton
As a quick upfront disclaimer about this article, it's not stock market advice, as we know nothing about these things over here. However, it's interesting to look at this side of the story, as it could have some bearing on what vehicles we see in the future.
Yep, our objective is to convince the world that everybody should buy some sort of muscle car, even if it's just for the sheer hell of it. It's the job of websites like the Motleyfool.com, to give out investment advice which is also the port of call for discussing if the big muscle car manufacturers are worth investing in. In this article, the guys discuss if the likes of Fiat Chrysler automobiles are still worth the investment.
It's a worthy article to read in its entirety to give you a handle on not just the top muscle car makers, but also compared to some of the other big players such as Honda and Nissan. Currently it seems that General Motors and Fiat Chrysler are generally up in sales this quarter. However, the US vehicle market is generally losing traction and the FCA are banking their success on only a few products.
For the stock market types who are more interested in sheer profitability, the news is more tentative with these type of stocks, but for us muscle car fans, it's business as usual. Ever since the mid-2000s, modern muscle cars have had a limited lineup. Not as extensive as the golden era of the late 1960's and early 70's, but there is a strong legion of fans, with younger fans coming in all time.
How muscle car maker stocks will react in the future is up to the experts, but what is definite is that muscle cars how a strong allegiance of fans and although this is a small slice compared to the overall market, they are usually lifelong devotees. It's a bit like rock fans. Once in the genre, there are usually in it for life. Meaning it's a small group, but dedicated followers.
Obviously, stocks in the companies that make muscle cars also include the rest of the lineup, which will have more of a bearing on price fluctuations, but as for the future car sales, there will probably be consistent, but small compared to the rest. If you're interested in these sorts of things, check out the article link above and see what the FCA report for their next quarter earnings.
Donate To Fast Muscle Car
We spend a lot of time bringing you muscle car content. If you would like to donate something to help us keep going, that would be fantastic.