Best Muscle Cars
7 Ways to Add Personality to Your Muscle Car
By
|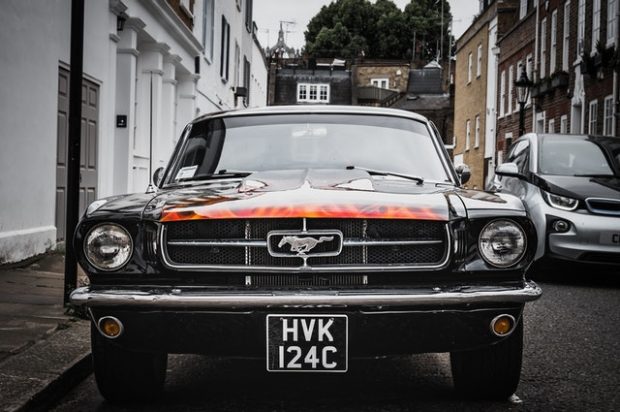 Regardless of the car you own, the chances are high that there's another car on the road that looks exactly like yours. This isn't a bad thing. It's a great excuse to make a new friend or just share a knowing nod with someone else on the highway, but sometimes you just want to stand out.
With that in mind, here are seven of our favorite ways to add a little bit of personality to your muscle car.
1. Change Up The Exterior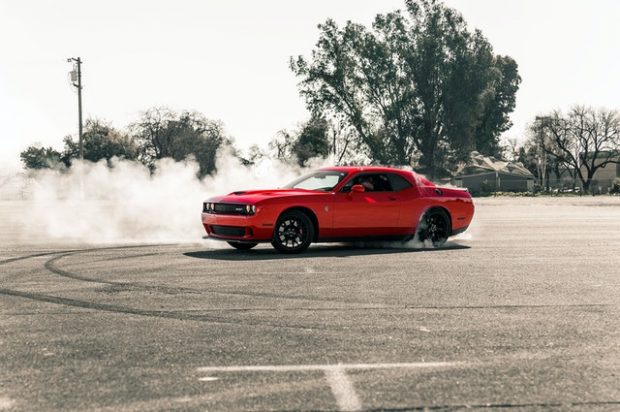 One of the easiest ways to give your car a bit more personality is to change up the exterior and get it away from the stock colors that might have been available when it rolled off the assembly line. You can approach this two ways: with a new paint job or with a vinyl wrap. Both will complete the task in vastly different ways.
A new paint job will likely require a trip to the body shop, being without your car for a few days to a week, and a hefty price tag. Paint jobs also are not easily reversible so if you decide you hate the new color, you're still stuck with it unless you have the funds lying around for another paint job.
Vinyl wraps, on the other hand, tend to be less expensive than paint. They're easy to apply and just as easy to remove. As a bonus, they don't damage the paint beneath and can even serve as a tool to protect your existing paint from sun and damage. Plus, if you decide that you hate the new look, just remove the vinyl wrap, no muss, no fuss.
2. Use a Heads Up Display
Heads up displays (HUDs) aren't just for video games and high-end luxury cars anymore. If you have somewhere to plug it in, you can use a heads-up display to transfer necessary information like speed and temperature from the dashboard up to eye level.
It might not seem like a significant or necessary change, but that split second you look down at the dash to check your speed might be all it takes to cause a car accident because someone ahead of you decided to slam on their brakes.
If you're driving a newer muscle car — something built after 1996 and equipped with OBD II — you can often plug your HUD right into the car's scanner port, allowing it to access all the information stored in your ECM and display it in real-time.
3. Install a Novelty Plate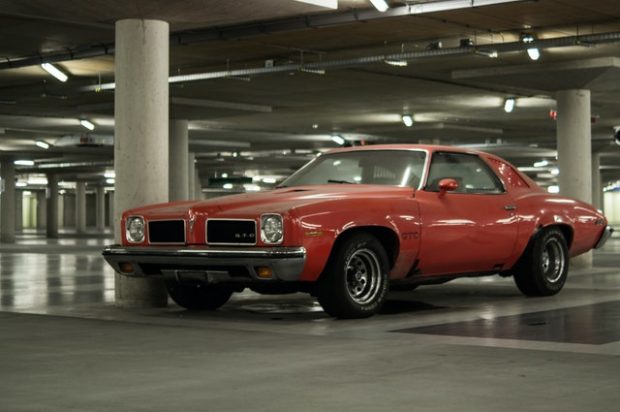 It is important to note that this isn't an option in states that require you to have a license plate on both the front and rear bumpers. For states where that isn't a requirement, adding a novelty plate to your car can give it a little bit of personality without breaking the bank. It's also the perfect time to proclaim your love for your favorite sports team, school or fictional organization, depending on the kind of personality your car deserves.
If you do live in an area that requires plates on both bumpers, consider investing in a vanity plate, according to the laws of your state. It will cost a bit more than a novelty plate, but it does give you the option to customize your ride a bit while still adhering to local laws.
4. Light Up The Interior
Undercarriage lighting might look cool, but it's illegal in much of the country if you're driving on public roads. That doesn't mean that you need to abandon your dreams of colored lighting for your muscle car. You just need to take it indoors. Interior LED lighting isn't usually on when you're driving anyway, and you can easily decorate your door frames, footwells and center console with LEDs.
One of the nice things about modern LED strips is that you're not restricted to one color. Most offer various colors to choose from, controlled by either an included remote or a smart app on your phone. Install them once and just swipe to change the color depending on your mood, outfit, or exterior.
5. Swap Out The Rims
If you have a little bit of money to burn and you want to make a statement, swapping out your rims for something a bit flashier might be on the agenda. You don't need to stick to stock options, especially if you want a bit of flair. You're only limited by your budget and the size wheel you need for your muscle car.
Make sure you carefully choose your rim material. Lightweight materials like aluminum might look great, but they're not going to stand up to the wear and tear of everyday driving — and they definitely won't survive an accident or hitting a speed bump at anything faster than a crawl.
6. Customize the Little Things
There are many little things on your average car that you can customize if you're looking for ways to give your ride a bit more personality. Adding seat covers and floor mats can give your interior a pop of color and make it easier to protect it from dirty shoes or spilled drinks. A steering wheel cover can protect your hands from burns on a hot day while adding a bit of character to an otherwise monochrome steering wheel.
Replace the gear shift and valve caps with matching accessories. They're not always obvious, but you'll smile every time you see them, and you'll likely draw a genuine smile from anyone who happens to notice them. Take a closer look at your car. You might be surprised where you can add a bit of personality.
7. Make It a Mobile Office
With so many people working remotely today, there's no reason to stay home and sit in front of a computer while you work. Why not turn your muscle car into a mobile office? Strap a JourniDock to your center console, and suddenly it's a docking station for your phone, your tablet, and anything else you need to take along with you.
If remote work from your living room or kitchen is burning you out, drive to a beach, a lake, or somewhere local that's pretty — and offers free Wi-Fi — and set up shop.
Start Customizing Today
Even if painting your favorite muscle car and swapping out the rims is outside your budget, there are still plenty of ways to give your ride a bit more personality.
Donate To Fast Muscle Car
We spend a lot of time bringing you muscle car content. If you would like to donate something to help us keep going, that would be fantastic.