Best Muscle Cars
5 Muscle Cars Faster Than Super Cars
By
|
By Dave Ashton
To the average onlooker, super cars are generally the fastest and usually the most expensive high-performance vehicles on the road. The preserve of the rich who want an exclusive vehicle with a 0-60mph time of under 4 seconds, a spaceship like design and is as highly bred as a prize-winning racehorse. The problem is most super cars need as much costly care and attention as most thoroughbreds.
However, there's another breed of vehicle with just as much performance, with equal amounts of street cred., costs less and will not take a king's ransom in maintenance bills. Muscle cars have the looks, performance, sound and design to rival super cars on all fronts. The designs may not be as wild, but the muscle car is based on more regular road going vehicles, i.e. more practical, if you can call it that, coming from cars that the average person could buy and still get high performance from back in the day.
Forget about muscle cars of the past having a reputation for sloppy suspension, 'active' rear axles and can drain a lake of fuel in 30 seconds( partly true). Today's muscle cars have all the advance modern handling you could ever want and with horsepower levels(some models hitting 800HP+)and a price tag of a regular performance vehicle. That's alot to offer as an alternative to a supercar.
On a side note, the sticklers for definitions may have come across the Wikipedia post for muscle cars, stating the original term for the breed was not a muscle car, but a supercar. It's still not hundred percent verified if this is true or not, so if anyone out there has any information on this point it will be most helpful, so please comment below.
Anyways, the vehicles listed below might just tempt you from buying your next Bugatti, giving you just as much speed and you'll still have enough money left over to buy one or two villas in the Algarve.
Dodge Challenger SRT Hellcat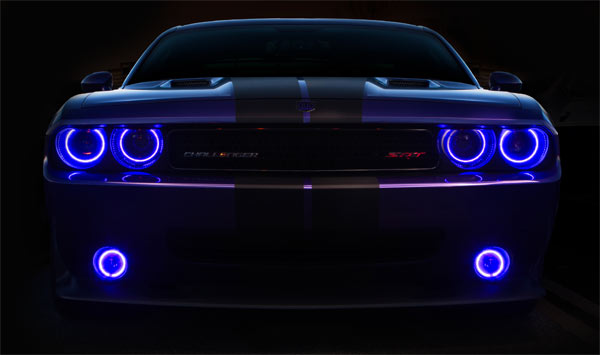 The Dodge Hellcat has now become the template and flag bearer for the rest of the Dodge line-up. No surprise with a supercharged 6.2-liter V8 producing 707HP, 650 lb-ft of torque and practical enough to use every day. For 2019 the horses have been increased to 717 with 656 lb-ft of torque, producing a 0 to 60 mph in 3.5 seconds with prices starting at $58,650.
The engine and its DNA have even made its way into the Trackhawk SUV. An SUV with 707HP will make any school run that much more interesting, something you definitely can't do in a supercar.
Dodge Challenger Redeye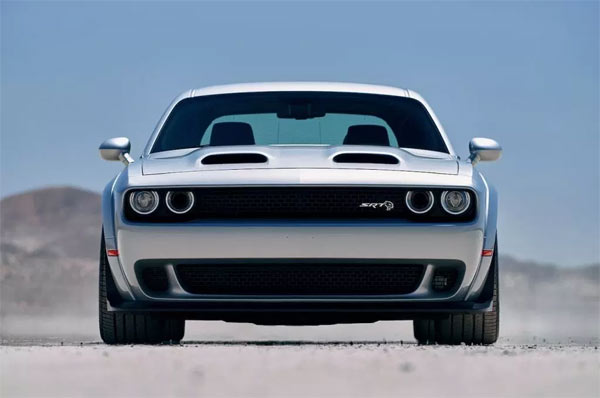 What do you do if you didn't have chance to get your greasy paws on one of the 3300 limited edition Dodge Demons? Buy a Dodge Challenger Redeye of course. The Redeye can be seen as a more readily available, road going version of the Dodge Demon with a more sedate 797 horsepower and 707 lb-ft of torque from a supercharged 6.2-liter V8. Prices start around $71,350.
You can have your cake and eat it with this vehicle. Supercar power and performance and the ability to be used on a regular basis. Further down the line up with the same looks, you can buy into the R/T Scat Pack with the ubiquitous 392 Hemi V8 having 485 horsepower with prices starting at $38,995.
How can you tell the Redeye apart from the rest of the Hellcat lineup? The cat logo has, well ….a redeye, literally… and a dual scoop hood.
Ford Mustang GT500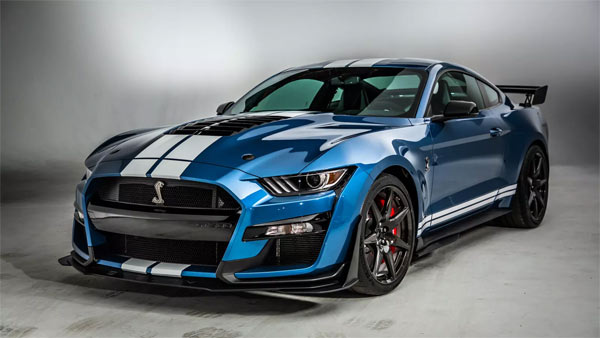 We could have easily listed the Ford Shelby GT350R, the Boss 302 or the GT here, but the Ford Mustang GT500 for 2020 is planned to be the most powerful yet with 700HP, 0-60mph in the mid 3sec. range and a quarter of under 11 seconds. On releases the car is definitely lined up to be competition to a supercar. Features like a hand built all aluminium engine, seven-speed dual-clutch gearbox and forged conrods, means the new GT500 is all about performance.
No prices released as yet, but no matter the price its still going be cheaper than a supercar. But will it have the prestige, exclusivity and desirability of a super car? Basically, yes.
Chevrolet Corvette Z06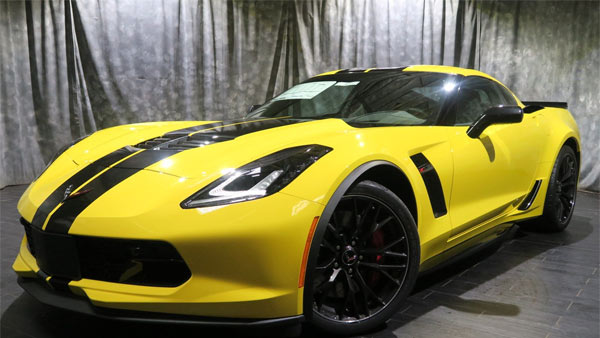 The Vette maybe more sports car, but it still covers all the bases for the muscle car classification. It's also the nearest in design to a supercar here. A 6.2L Supercharged V8 producing 650HP and good for 0-60mph in 2.95 seconds and a quarter-mile in 10.95 seconds @ 127mph. Very track orientated with coupes starting around $81,995 MSRP. That's a lot of power and performance for the money.
Chevrolet Camaro ZL1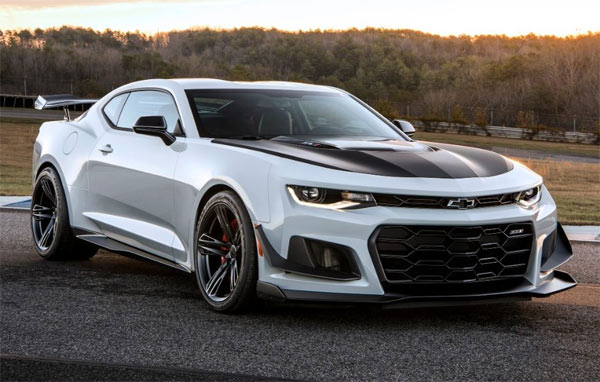 Just like the Mustang, the Camaro has been around for literally millions of years, originally coming from Chevrolet's COPO special-order system which upgraded the Camaros of the time with huge 427 Big Block engines. Ridiculously powerful than and now. For 2019 the ZL1 will have a 6.2L V8 LT4 supercharged engine producing 650HP through a six speed manual or 10-speed paddle-shift automatic transmission. This will be good for 0-60 mph in 3.5 seconds and a quarter-mile in 11.4 seconds at 127 mph.
The ZL1 1LE version like the models above have a host of extra options available which can include carbon fibre rear wings, dive planes on the front fascia, upgraded brakes and suspension and a more track focused set up.
Conclusion
There are clearly far more vehicles in the muscle car group to choose from, old to new and even customized versions. Tuning outfits such as Hennessey regularly crank up the power of muscle cars through their upgrade kits to over 1,000HP. Older muscle cars such as the Plymouth Hemi Barracuda or Chevelle SS 454 still have the reputation and solid muscular looks, coupled with the worth of a classic car.
Dodge, Chevrolet and Ford still produce the most well-known and potent muscle and pony cars(that term is another story!) All of their top-of-the-line models are easy contenders against super cars for a fraction of the cost. If you want to dig into classic muscle cars, there are plenty more makes to choose from and although they will need a lot more TLC than modern vehicles, but there are many that still have ridiculous horsepower levels for their times.
In all, muscle cars may not be as 'exclusive' as a super car, but pound for pound no one comes away from driving one without a smile on their face from the raw attitude.
Donate To Fast Muscle Car
We spend a lot of time bringing you muscle car content. If you would like to donate something to help us keep going, that would be fantastic.