Best Muscle Cars
4 Tips to Keep Your Muscle Car in Working Shape during Winters
By
|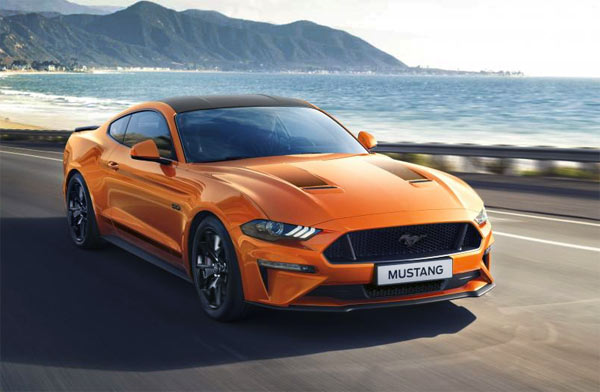 Where winters can be the most wonderful time of the year, it can also test your car to its limits. No one wants to be stuck in the middle of the road with inches of snow surrounding their car. Doing some preparation before the snow starts falling can go a long way towards having a peaceful winter. Plummeting temperatures and extreme conditions can take its toll on a car. However, to get the most out of your car without putting its performance at risk, there can be some useful tips that you can adhere to. So, without further ado, let me point out some very important things you need to take care of during the winter season.
Frequently Checking Your Tires
Without a doubt, the most obvious thing that you need to keep a check on is the condition of your car tires.  Treading through snow can slowly wear the tires out until eventually you are left with a flat tire. First of all, you need to know the difference between flat and deflated tire so that you know what to do. It can help you understand whether your tires need a repair or you need to replace them totally. Whenever you see the tire pressure caution of your car beep, you should immediately get it checked before you are left stranded on a cold night in the middle of nowhere.
Keep an Eye on Your Car's Oil
Another thing that you should do is to check your car's oil frequently. When it comes to performance, oiling your car matters a lot, especially in winters. Always make sure that you are using an oil that has been recommended by your car manufacture, and you keep the oil levels up to the point that has been advertised in the car manual. By keeping an eye on it, you will not face any unexpected troubles like engine seize, etc.
Check Your Heaters
Your car needs to be as comfortable as possible in the winter season so that you can easily travel long roads. Before the cold hits you hard, you should get the heaters of your car in working condition. You will want to make sure that the defrosting mechanism of your windshield is also up to the mark to avoid any unexpected accidents on the road.
Keep an Emergency Kit
On top of making sure that everything is in perfect condition, you should also keep an emergency kit in your car in case something unexpected happens. You never know what tragedy might befall you while you are driving in the middle of the road late at night. You should keep a spare tire in case you deal with tire problems, or you can also look for a 24 hour tire shop so that you can get it fixed. Other things such as a flashlight, food, water, tools, shovel, and sand or salt come in very handy in the winter season so that you can travel long distances without many worries.
Donate To Fast Muscle Car
We spend a lot of time bringing you muscle car content. If you would like to donate something to help us keep going, that would be fantastic.