Best Muscle Cars
4 Apps for Muscle Car Lovers
By
|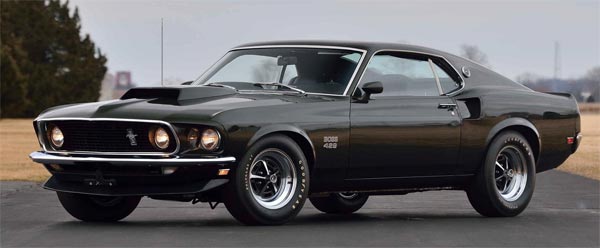 To say that owners of classic cars are known for being slightly protective of their prized possessions is an understatement — and some smart developers have made the most of this knowledge by creating apps that allow vintage vehicle lovers to carry their hobby with them everywhere. So we've done our research and found 4 of the best apps for muscle car lovers:
Patina is a platform for digitally recording a vehicle's history — you just scan your car's existing documents and upload them into the app to start your online archive.
Although there's something satisfying about having a car's physical papers, storing everything in-app is an inarguably good idea. Not only do you ensure everything is backed up, but you also have an easy-to-scan overview of your car's history and can safely transfer the data to the next owner — thereby increasing the car's value.
If Patina is your vehicle's past, Drivvo is its present. It's is a comprehensive vehicle management app, which, like Patina, provides the benefit of keeping all your car's information together in one place.
Use it to manage your expenses (like supplies and services), get reminders of upcoming maintenance and payments and analyse vehicle performance with handy timelines, summaries and charts.
Rally Road was invented to transform the way we think about classic cars. This app wants to make ownership (or at least part-ownership) of vintage motors — once restricted to only the very wealthy — accessible to all.
How do they plan to do it? A team of experts vet, acquire and insure cars that they believe will only increase in value; the cars are then stored in a secure, temperature-controlled environment and monitored 24/7 (and for even more peace of mind, the app's developers are setting up a live stream of the facility).
The cars are then turned into equity shares which start at around $50 (and end much, much higher); app users can browse the available vehicles and their key info (e.g. photos, ownership history and market price), before deciding where to place their investment.
Fat Llama is a platform for renting and lending (almost) anything from people near you — including classic cars of all kinds (there's 500+ of them listed on the site). Because there's the option of both self-drive and chauffeur, the cars aren't for special occasions only — if you just have the sudden urge to go for a drive in something beautiful, you can find a car and arrange to pick it up at a time that works for you.
All Fat Llama users must pass a thorough verifications process before renting, so car lenders can rest assured that their prized possessions are in verifiably safe hands, So if you're lucky enough to own a muscle car? List it for rental on Fat Llama, and you could earn some money back on your investment — without the pain of having to sell.
Donate To Fast Muscle Car
We spend a lot of time bringing you muscle car content. If you would like to donate something to help us keep going, that would be fantastic.