Best Muscle Cars
3 Best All-Terrain Tires For Highway Driving
By
|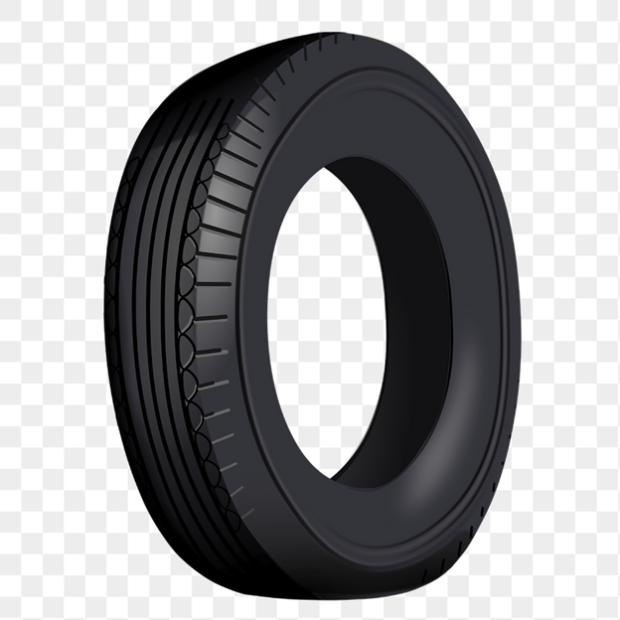 All-terrain tires are like a boon to every motorist around the world, thanks to their feature of offering comfortable driving on both highways and rocky terrain. Since an all-terrain tire is capable of moving on diverse terrains, the performance of the best tires can be judged only on highways. However, with so many big names in the industry manufacturing a variety of models from mild to aggressive tread patterns, it gets a little overwhelming to pick the right one.
Today, we will talk about the three best all-terrain tires that are ideal for highway driving. Let's get started.
Giti 4×4 AT70
The first one on our list is the Giti 4×4 AT70. If you are in search of reliable tires that can handle a wide range of terrains with ease, then the Giti 4×4 AT70 is the best option to go for. Designed with a unique blocky tread pattern that comes with a higher natural rubber content, this tire offers remarkable grip on wet and dry roads alike.
Whether you're headed down a highway or up a rocky incline, this tire's crown pattern blocks provide added stability during high-speed maneuvers. The unique strength of its sturdy casing design delivers long-lasting durability while also ensuring superior traction in various conditions.
Thanks to its specially designed tread pattern and increased tread width, this tire can displace water efficiently, ensuring optimal grip even in rainy conditions. Additionally, the tread compound's high resistance to cracks and wear makes this tire type ideal for trouble-free exploration along rough terrains.
With its specialized crown pattern blocks and improved tread pattern, the Giti 4×4 AT70 tire provides drivers with reliable grip and stability on snowy roads. This makes it an excellent option for those who live in regions with milder winter conditions. It is engineered to perform well in light snowfall, making it a true all-season performer. Additionally, the optimized design of this tire offers a comfortable ride with reduced noise levels that make long highway trips more enjoyable.
The construction is specially designed to minimize rolling resistance and improve fuel efficiency, saving drivers money on gas expenses. This tire's capacity to tackle varied weather conditions and reduce noise levels while also enhancing fuel economy establishes it as a superior performer on highways.
Overall, the Giti 4×4 AT70 is an adaptable tire that fulfils the demands of numerous types of car owners. When it comes to enduring performance tires, you can always trust the reliability offered by the Giti 4×4 AT70 model. Instead of having extreme weather ruin your driving experience, switch to the Giti 4×4 AT70 tire and enjoy unparalleled confidence and stability on any road surface.
Michelin LTX A/T2
The Michelin LTX A/T2 is the perfect example of an all-terrain tire that comes with almost no disadvantages. Not only can you choose this one for highway driving without a doubt, but the Michelin LTX A/T2 also drives comfortably on off-road terrains, all thanks to the rough casing that it comes with.
With exceptional stability, short stopping distance, and high lateral grip, there is no denying that the Michelin LTX A/T2 is one of the best all-terrain tires when it comes to towing on the highway. Additionally, the tire is also excellent in rainy conditions and is a superior choice when it comes to getting outstanding braking and balanced handling.
Overall, the Michelin LTX A/T2 is ideal for offering a smooth and noise-free ride on almost every surface. Despite having an average snow track, with a 60,000-mile treadwear warranty, the tire speaks only of long-lasting performance.
Bridgestone Dueler A/T Revo 3
Last on our list is the Bridgestone Dueler A/T Revo 3, which not only works phenomenally on highways but also solves the issue of driving in snow-packed terrain. So if you want to drive in harsh winters, the Bridgestone Dueler A/T Revo 3 can be the one for you.
Although there is no room for complaints, the Bridgestone Dueler A/T Revo 3 might put you off when it comes to reducing the noise level. However, the noise level is certainly better than any all-terrain tire with an aggressive tread pattern. If you put the noise aside, it offers one of the smoothest rides you can get on highways with all-terrain tires.
The Revo 3 shines in other categories and is best performed in dry conditions, thanks to its excellent lateral and longitudinal traction on wet surfaces as well.
Final thoughts
While these are the top three all-terrain tires on the market at present that perform exceptionally on highways, in order to choose one for your vehicles, there are some tips that you can follow next time. When buying a tire to drive on highways, make sure to consider the type of tire, the material used, the tire tread, reliability, and warranty of the tire.
Donate To Fast Muscle Car
We spend a lot of time bringing you muscle car content. If you would like to donate something to help us keep going, that would be fantastic.