Best Muscle Cars
2017 Chevrolet Camaro Super Duty SD-455 1000HP For Sale
By
|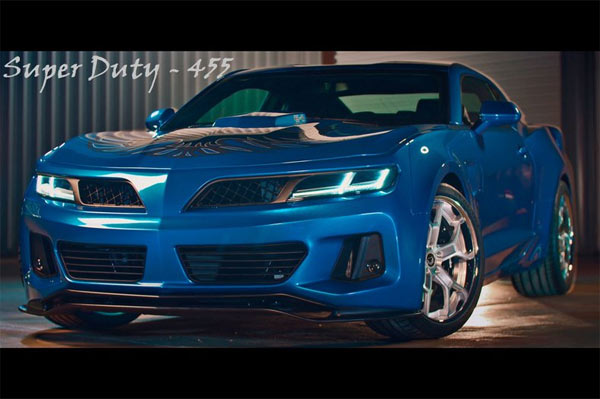 Engine: 455ci.(7.4L) V8, 1000HP, 1,046lb.ft. Torque
Supercharger: 2.3 Magnuson Liter 14 psi
Price: $169,995.00
BUY NOW ON EBAY.
If you're unfamiliar with these Chevrolet Camaro conversions, the makers Trans Am Worldwide cars aim to take a sixth gen. Camaro, add whatever custom performance specification you like, add their Trans Am custom features, with the end result being as close to a modern interpretation of the Pontiac Trans Am as possible.
This vehicle isn't a Camaro with just a 'Screaming Chicken' plastered on the hood, the whole car is reworked from the ground up. The engine has been built alongside a top NASCAR engine builder, with modifications such as cold air intake and ceramic coated headers and Magnuson Supercharger to produce a mighty 1,000HP and 1,046lb.ft. of torque.
To give a more Trans Ams feel the interior and exterior have been reworked with lots of carbon fiber included on the body panels, front fascia, shaker hood, carbon fenders, vents, rear fascia and decklid. Other exterior features have also been tweaked like the fascia grilles and headlights. All finished off with custom graphics and fender and rear spoiler details. There's also a T-tops option if you want the full Trans Am feel.
Now, here's where the listing gets a little complicated. The 2017 Super Duty SD-455 listing on the Trans Am Worldwide website states that the Super Duty 455 has a 'limited production of 50 – Beginning May 1st, 2017.' This one is being listed as a Super Duty 455 Trans AM, seemingly built and ready to deliver, but the listing also says, 'These cars are all built to specification. So whatever you can dream up, we can build it for you. There is no limit to the possibilities. The price starts at $169,995 for the Base Model (Manual Transmission)' Hmmm……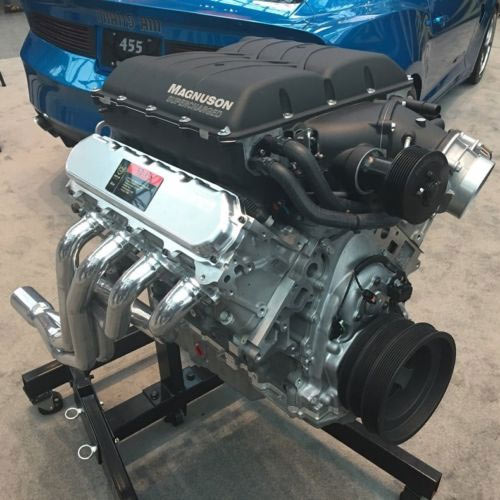 At the foot of the listed is given all the various options that can be included on your own custom build. I'm always a little slow on the uptake, but is this listing at $169,995.00 for a completed Super Duty 455 Trans AM or as the starter price for your own build? If the above is correct in that base models 'starts at $169,995', then this listing is really about selling you the base package and to receive a Super Duty 455 Trans AM needs all the extra options on top.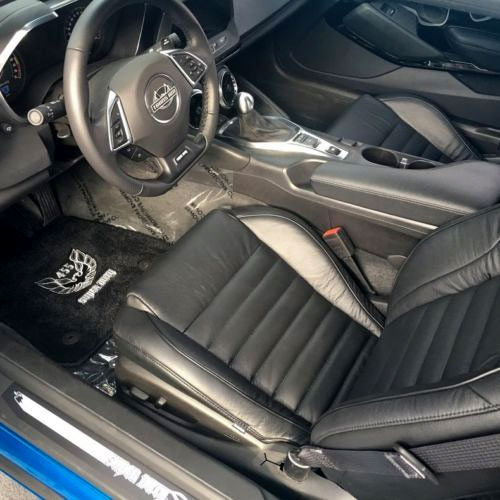 If this is true, a slightly misleading ad., but this shouldn't reflect on the vehicles themselves as they are the nearest we will come to a modern interpretation of a Trans Am with a professional ground up reworking. clearly, if you are interested in one of these vehicles, it will need lots of further enquiry into what exactly is offered for the money. I get the fact that you need to attract people to your listings and putting a title something along the lines of 'base model Camaro Trans Am., but if you want the top model, it's twice the price.' may not attract many visitors, but at the moment it's a little hard to decipher what you're getting for the money.
Suffice to say, firstly check out Trans Am Worldwide and the rest of their great vehicles before diving into this listing.
BUY NOW ON EBAY.
More Muscle Cars For Sale – http://fastmusclecar.com/muscle-car-for-sale/
Donate To Fast Muscle Car
We spend a lot of time bringing you muscle car content. If you would like to donate something to help us keep going, that would be fantastic.