Best Muscle Cars
1970 Dodge Challenger R/T 426 HEMI, 1 of 4
By
|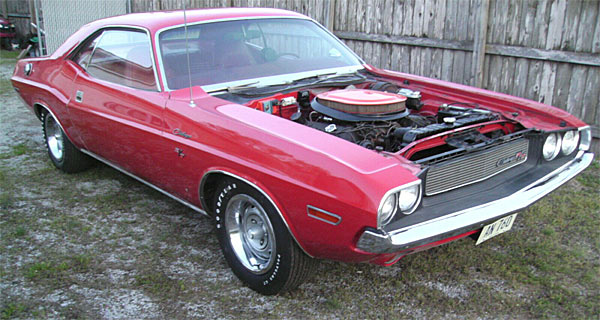 by Dave Ashton
Engine: 426ci HEMI V8
Transmission: Automatic
Exterior Color: Red
Interior Color: Red
Mileage: 25302
Price: US $199,875.00
BUY NOW ON EBAY.
Here we have a 1970 Dodge Challenger R/T hardtop muscle car which houses a 426ci. Hemi. Said to be 1 of 4 in 'solid red' with a red interior and Hemi engine. Everything is stated as being in original condition apart from OEM standard pistons, 'Most of the paint is original,' A Glen Ray reproduction 956 radiator, early production hood, Mopar electronic ignition, rear and front panels.
It's also said to come with three original build sheets and copies of the original window sticker, sales order and bill of sale (apparently the originals are still with the original owner).
It's also stated as having original paint, the only one of the four with power windows, with the lowest mileage and the most options. The original owner is also said to be alive and well who originally custom ordered the Challenger.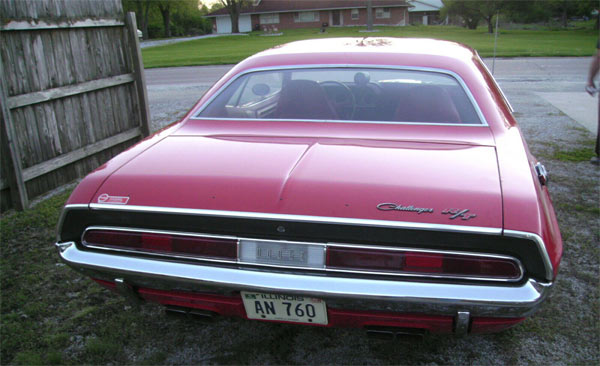 Lots of potential for an investment Challenger here, with lots of claims of originality. But when your in the realm of wanting nearly 200k for a vehicle, details and proof need to be a bit more meticulous with a listing. As the build sheet or any type of appraisal hasn't been included as an image, it's down to trying to track down production numbers for this Challenger's options online.
Challenger Specs say there were 150 'CHALLENGER R/T AUTOMATIC 426 8bbl' models produced in 1970, but tracking down production numbers for colors is like a needle in a haystack. With no VIN number or tag supplied with the listing, I can only presume the red color was FE5 Bright Red??? so if anyone has production numbers for this color in 1970 please comment below. So, it would have been helpful to give an image of the build sheet, any type of appraisal and at least the tag and/or VIN number.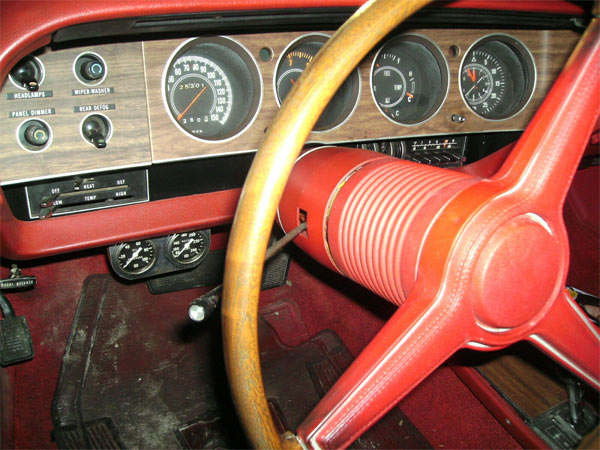 Also, I have to nitpick about the images. When you're selling high ticket items, any type of blurry images are a no-no. The two interior shots are terrible. Get a friend to take the pictures, a passing dog, anything, as in 2019 sharp images are a pre-requisite on even the cheapest of items.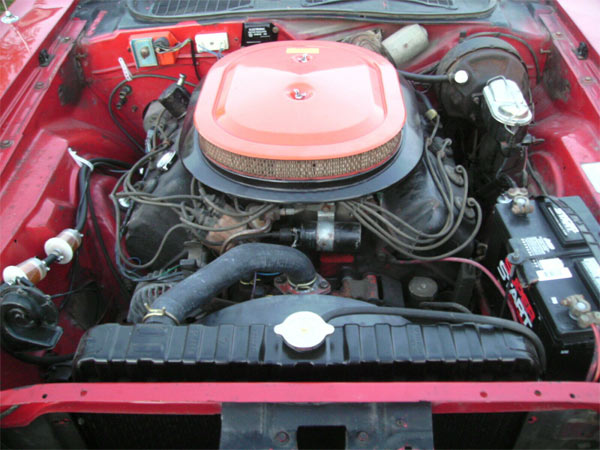 So, if everything does check out, how much is this Challenger worth? Hagerty say a 1970 Dodge Challenger R/T hardtop with a 426 Hemi is worth $177k in excellent condition, in good condition being $139k, this one is probable hovering around good condition. This doesn't take into account a car's options, which is why images of some form of documentation or appraisal should have been included with the listing to show its worth the asking price. However, the listing does says the appraisal gave a near $200k value based on – 32 of 40 items classified as show quality, color combination, option level, documentation included and strong survivor qualities. It's also got pretty low mileage, having done only 25,000. Mention of the appraiser would also have been nice – was it Galen Glover, someone's gran? It just adds credibility to the listing.
The Challenger is located in Metro St Louis, Illinois, so visiting it in person will be a pre-requisite for this level of investment.
BUY NOW ON EBAY.
Donate To Fast Muscle Car
We spend a lot of time bringing you muscle car content. If you would like to donate something to help us keep going, that would be fantastic.