Best Muscle Cars
1969 Chevrolet Camaro COPO vs. 1969 Chevrolet Camaro Yenko: Which One Do You Choose?
By
|

This is a nice dilemma for anybody to be in, the choice between a 1969 Chevrolet Camaro COPO vs. 1969 Chevrolet Camaro Yenko, both currently for sale online! (as of 26th Oct. 2015)
It's hard enough to try and find an original COPO or Yenko of any kind, so when they do come up for sale, you have to take note.
Both were all true limited edition cars, Yenkos being arguably top of the heap when it came to custom options and rarity, both of these fine Camaros having the Yenko stamp of approval.
Without any more pre-waffle, check out the details of each car below, not just for their features but also for their prices, each one definitely worth the money, but which one would you choose?
If you're a collector, investor or simply want to tell the kids their college money has gone into something far better, check out both of these incredible and rare cars.
1969 Chevrolet Camaro COPO 427, 1 of 1.
Engine: L72 427 Turbo Jet (425hp/460 lbs ft torque)
Transmission: M20 4-speed.
Rear End: 12 Bolt Posi-Traction.
Mileage: 60,684.
Exterior Color: Daytona Yellow.
VIN 124379N635549.
Price:US $250,000.00
Buy Now.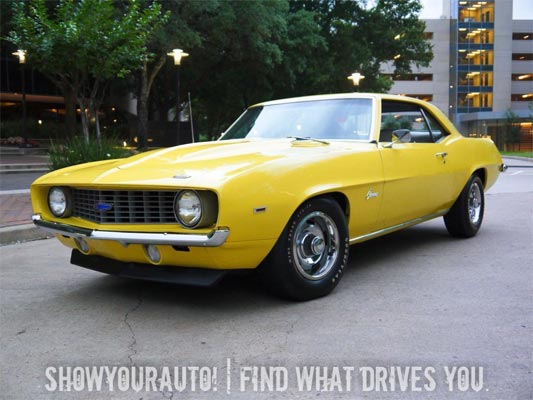 Options: COPO – 9561, M20 4-speed manual, Posi-Traction, HD Springs, L72 427 CID Turbo Jet V8 Engine, Aluminum Intake Manifold, Bell Housing, ZL-2 Ducted Hood, Holley 4bbl Carburetor, Harrison HD 4 Core Radiator, High Performance 12 Bolt Rear Axle, 5 Leaf Springs, Heat Treated Ring and Pinion, D55 Front Floor Console, D80 Auxillary Panel & Spoiler, J50 Vacuum Power Brakes, J52 Disc Brakes, front, N40 Hydraulic Steering, PL5 F70-14-4 White Lettering, U17 Cluster Instrument (Oil Coolant, Amp, Clock, G, ZJ7 Special Wheel, Hub Cap & Trim Ring, ZN1 Front & Rear Spring Option, ZP1 Tire: F70x14.
'Sold new at Don Wheaton Ltd., Edmonton, Alberta, Canada.'
'Options rarely found on COPO's like auxiliary gauges, console, spoiler package, and Rally wheels are documented by the GM of Canada documentation.'
'The car benefitted from a full restoration prior to 2010, when it was certified as an original COPO Camaro by Jerry MacNiesh'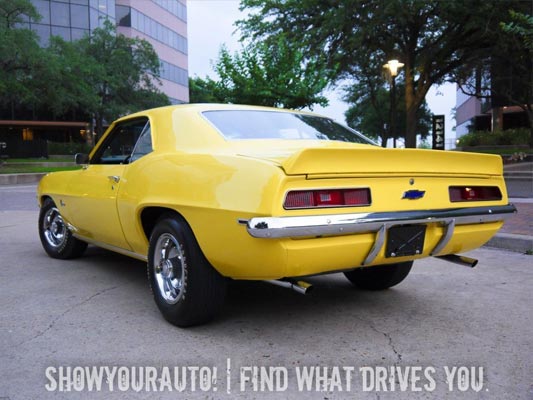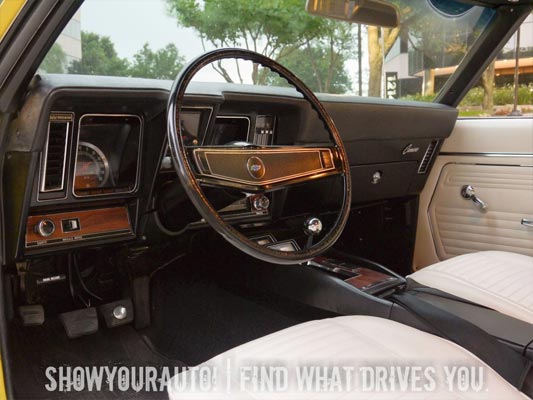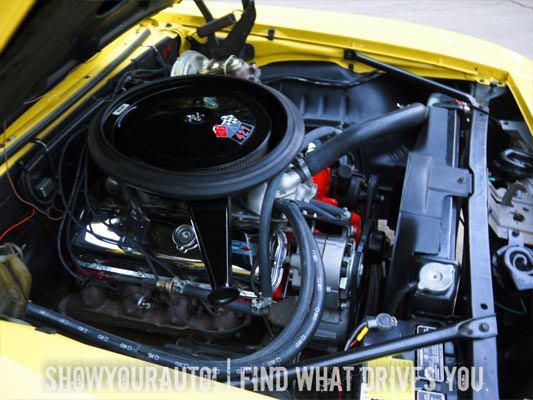 Buy Now.
1969 Chevrolet Camaro Yenko, 1 of 201.
Engine: L-72 427 cid V-8.
Transmission: Manual.
Mileage: 11,346.
Exterior: Daytona Yellow.
VIN: 124379N615226.
Price: US $399,991.00
Buy Now.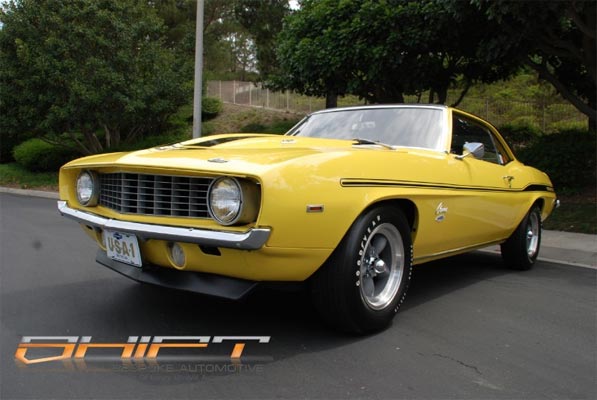 'COPO 9561 package'
'famous SYC headrest insignia accompany bucket seats, a 140 MPH speedometer, column-mounted Stewart Warner tach, trouble lights, below-dash gauge cluster and a simple AM radio.'
'In the COPO registry'
'Original numbers matching engine, BE Code 4:10 rear and correct M21 transmission '
'Rotisserie restoration'
'Copy of COPO Connection certificate.'
'Documented by COPO connection.'
'Original Protect-O-Plate.'
'Period correct markings/components throughout.'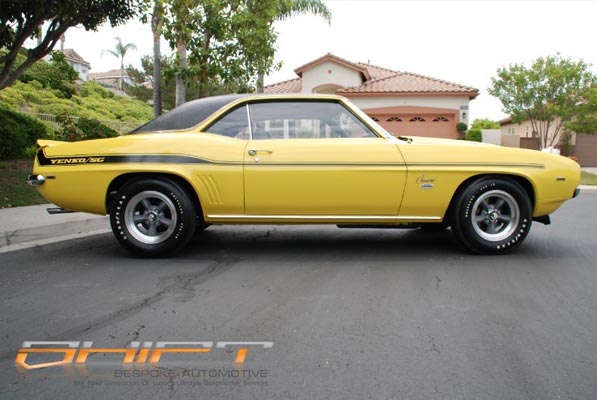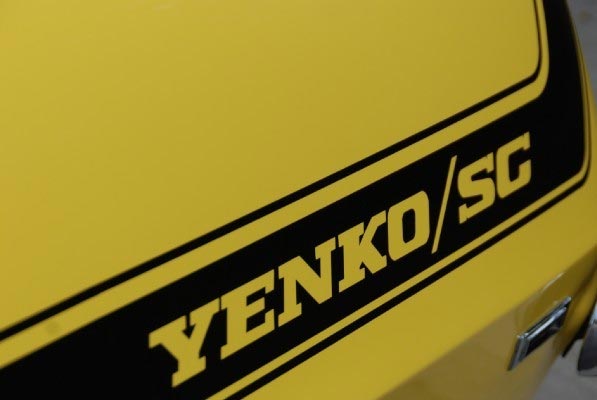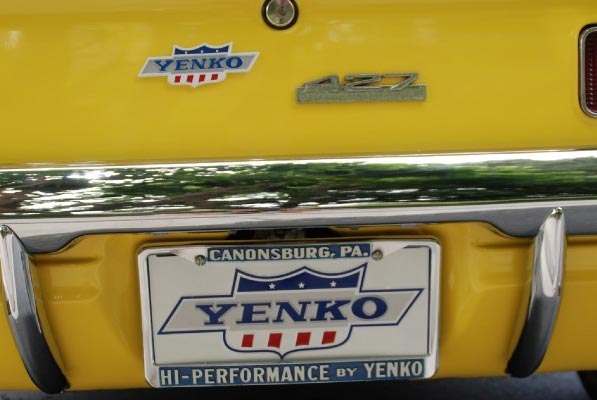 Buy Now.
About Don Yenko
Donald Frank Yenko was a Chevrolet dealer in Canonsburg, Pennsylvania, about twenty-five miles south of Pittsburgh. He was a man interested in performance. A big-time Chevy racer, he earned four SCCA national titles including 1962 and 1963 while driving a Corvette in the SCCA B/production class. He began his foray into specially-modified Chevrolets to bear his name in 1965 with the formation of Yenko Sports Cars. He set about building 200 Yenko Stingers, specially-modified and prepared Chevrolet Corvairs. The effort was so successful that one Stinger with Jerry Thompson as driver went on to win the 1966 National Championship in SCCA D/Production class. Ralph Nader did not comment.
Yenko and the Camaro
Chevrolet introduced its sporty Camaro "pony car" in 1967, at long last giving the division a competitor to the incredibly popular Ford Mustang. The biggest available engine in the new F-body was the L-78 396/375-hp Turbo Jet V-8. Yet it was neither big enough nor powerful enough for Don Yenko. Always looking for a solution to his quest for more performance, Yenko took delivery of a new Camaro in 1967, pulling out the 350 cid V-8 and dropping in a Corvette L-72 427 cid V-8. His racing connections gave him access to the legendary Zora Arkus-Duntov and the new Mark IV L-72 engine. On the other hand, the engine swap was not as easy as it might seem. The troublesome transplant took place in Yenko's own shops. After adding a bit of additional heavy-duty hardware and some image enhancements, one of the supercars of muscle cars was born. Fifty-four of the new 425 hp/427 cid Mark IV V-8s found their way into the engine bays of Camaros that first year, a remarkably high number considering the complicated conversion process and the high retail price. Word quickly spread that the Yenko Camaros were fast, and their desirability meant more customers. Another 64 were sold in 1968, this time using an SS396 Camaro as the donor – a process made much easier as the external dimensions of the 396 and 427 cid motors were the same.
Still, Yenko was not satisfied. He was a businessman after all, and he sensed the possibilities for additional profit and sales success with his burgeoning muscle car specialty operation. In fact, it became apparent to him that he needed factory support to continue his program. He called upon his racing friend Vince Piggins (and also the man largely behind the Z/28 Camaro) at Chevrolet in Detroit. It didn't exactly hurt matters that GM President Ed Cole was a personal friend of Yenko's father, either. Piggins agreed to give Yenko access to cars with factory-installed L-72 motors through Central Office Production Orders, or COPO as it was commonly known. Call it an end-run, but it was a way past GM internal red-tape whereby a 427 cid motor (heretofore forbidden in the Camaro) could be installed without upper-management approval. Better still, the car was covered by the standard GM factory warranty, which Yenko previously had to cover with no factory backing whatsoever. Chevrolet agreed to the program under COPO number 9737, the "Sports Car Conversion" – as long as Yenko agreed to keep it a secret.
Under the hood, COPO number 9561 supplied Yenko Sports Cars with iron-block 427 Camaros, thereby making Yenko's job much easier – no more pesky transplants. Cars began arriving at Yenko's Canonsburg shop in January of 1969. The COPO 9561 Camaros were delivered with a standard 4.10 Code BE 12-bolt live rear axle and heavy duty suspension, J52 power disc/rear drum brakes and 14×7-inch stamped steel wheels with dog dish hubcaps. Also included was the ZL2 cowl induction hood, dual rear exhausts, Code 711 black vinyl bucket seat interior, and a 140-mph speedometer. Yenko's shop would install the distinctive graphics in 3M black or white vinyl (reportedly local youths were paid $5 per car to install the graphics), a D80 front spoiler (and optional Z/28 rear spoiler), 427 and Yenko exterior emblems, Stewart-Warner auxiliary gauges and a 7,000-rpm tachometer, a center-mounted fuel gauge and Code YH 15×7 Rally Wheels or optional Atlas 5-spoke mags on which were mounted E70x15 Goodyear bias ply tires. Optional was a black vinyl roof. The car (and secret) was literally . . . out the door for about $4,700 before extras.
Initially, 100 cars were specified for 1969 but orders continued. A total of 171 four-speed manual transmission-equipped Camaros were built, with another 30 receiving automatic transmissions. They were dubbed, simply, Yenko Super Cars or Yenko/SC. Automatics received the milder 410-hp unit, while four-speeds were blessed with the 450-hp version of the "big-block" 427. The four-speed cars were equipped with solid-lifter versions of the L-72 which provided the 40-hp boost. Both versions shared an 11:1 compression ratio, aluminum intake manifold, the cowl induction hood and factory headers. Cars included the Muncie M-21 four-speed along with a choice of axle ratios and standard Positraction to put the power to the pavement. And that they did!
Super Stock & Drag Illustrated tested a Yenko Super Car in its July 1969 issue. The car was equipped with Doug Thorley headers (which were fully opened for the test) and 8-inch wide M&H racing slicks. With 4.10 gears, Yenko's Olympic Gold demonstrator blasted through the York (Pennsylvania) U.S. 30 Dragway ¼ mile traps in 11.94 seconds and a speed of 114.5 mph! Super Stock magazine posted a more conservative, yet still formidable, 12.59 ET at 108 mph. Regardless, people took notice.
In order to increase sales, Yenko concentrated considerable resources in creating a nationwide distribution system. He had salesmen visit dealers with demonstrator Yenko vehicles, typically a Camaro. While providing the history of the Yenko brand, the salesman offered a fast and furious ride, no doubt capturing the attention of the wide-eyed dealer. They tried to sell six vehicles to dealers in the same general area so as to fill a transporter and save costs.
Yenko's undertaking was so successful that by 1970 he had a network of dealers selling his products: Dale Chevrolet in Waukesha, Wisconsin; Broadway Chevrolet in Green Bay, Wisconsin; Lou Bachrodt Chevrolet in Rockford, Illinois; Fend-Tufo Chevrolet in Glendale Heights, Illinois; Sokensen Chevrolet in Waukegan, Illinois; and Mancuso Chevrolet in Skokie, Illinois. For 1969, Yenko added the Chevelle and the Nova to his lineup of specially-built Chevrolets. As with all good things, there had to be an end, and Yenko found out that acquiring 427 Camaros was easier than selling them. In an interview with Musclecar Review, Yenko said, "We did extremely well for about the first eight months of the year, then the insurance companies caught up with us and started flatly refusing to insure the cars at any amount of money. This turned the last 100 or so cars into really distressed merchandise. We had a heck of a time selling them." Today, it only adds to the exclusivity and the aura that surrounds the performance of Yenko Sports Cars.
"When conversation shifts to Don Yenko and the incredible Chevrolet-inspired muscle cars bearing his name, it is generally agreed that had Yenko survived the March 1985 airplane crash that claimed the Pennsylvania native's life, he would have become, for lack of a better term, 'the Carroll Shelby of General Motors.' In a posthumous sort of way, that's exactly what Don Yenko did. Both Yenko and Shelby are 'larger than life' in the red-blooded American automotive tradition. Both were championship race car drivers, and both built some of the most memorable muscle cars ever to come down the pike."
More Muscle Cars For Sale – http://fastmusclecar.com/muscle-car-for-sale/
Donate To Fast Muscle Car
We spend a lot of time bringing you muscle car content. If you would like to donate something to help us keep going, that would be fantastic.
1969 Chevrolet Camaro COPO vs. 1969 Chevrolet Camaro Yenko: Which One Do You Choose?

,