Muscle Car
10 Must-Know Tips to Restore a Muscle Car to Mint Condition
By
|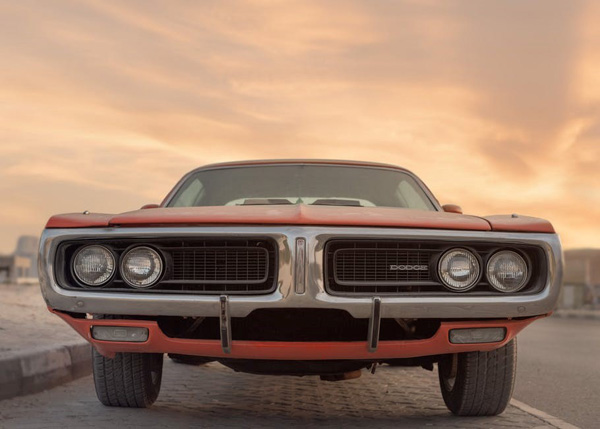 Bringing a car back to life is one of the finest and most unappreciated art forms. Whether you're a beginner or a seasoned mechanic, muscle car restoration won't be easy, but it should at least be enjoyable.
If you're just starting out on a restoration project, you're going to need all the help you can get. So, to get you started, we've compiled a list of tips to help you restore a muscle car. If that's what you came here for.
How to Restore a Muscle Car 101
Muscle car restoration while exciting is no easy feat. If you're going to take on a project like this, you need to know what you're getting yourself into. From the start, you should know what to look for in terms of a restoration project and how to carry it out properly.
Follow these eight tips to get yourself started:
#1 Find the Right Car
If you're reading this, you've probably already got a car in mind. Chances are, you may not be able to find that specific car in the right condition. The right condition refers to one with a solid frame, floors, axles, etc. The structure of the car should be strong, without too much rust.
It's important to be realistic about the condition of the car because it will determine how the restoration process will go, and how you will configure your budget. You'll want to inspect every inch of the car with a flashlight or have it inspected by a mechanic, taking note of all the repairs that need to be done.
Before making an official purchase, do your homework. Make sure the parts for the car are readily available.
#2 Map Out Your Time and Money
Planning is everything in restoring a muscle car. The longer a car sits, the more parts that will need to be replaced down the road. You also don't want to rush the process and risk damages. Create a schedule for yourself including a step-by-step plan, so you have a guide and you know what needs to be done in order from start to finish.
You also need to set a budget—a very padded budget. Your budget will be based on the condition of the car and everything that needs to be done. You'll also have to account for extra things, like tools you don't have, bolts that break and strip, and any other unforeseen obstacles like your car's timing belt snapping.
#3 Make Sure You Have Enough Space
If you're taking on this project by yourself, make sure you have a garage with ample space for the parts and tools. Your average classic can take up four entire engine bays once parts start getting removed. basically, you need a well-lit and organizable workshop.
#4 Make Sure You Have the Right Tools
Having the right tools will make all the difference when restoring a muscle car. The basic overview of the tools you need are:
Screwdrivers
Socket wrenches and extensions
A ratchet set
Pliers
Sheet metal scissors
A drill and drill bits
A floor jack and stands
Wire brushes
Electrical testers
Code scanners
An air compressor
Depending on the work that needs to be done, you may need more equipment like a metal welder or an engine hoist. Make sure your tools are included in your primary budget and are collected ahead of time.
#5 Decide Who Will Do What Work
To restore a muscle car, you're going to need some muscle. You can probably do most of the work by yourself, but unless you've done this before, you may not know the first thing about paint jobs or engine swaps.
Aside from getting a restoration manual and a knowledgable friend to help, you're going to want to have a professional mechanic on hand that can handle the work reaching beyond your limitations. This is also something to factor into your budget since professional mechanics can get pricey.
#6 Decide on the Level of Restoration
There are four levels of muscle car restoration:
Driver Restoration: This type of work involves cosmetic and operational work to get the car on the road.
Street Show Restoration: This involves more major and aesthetic repairs, usually done by a professional. If judged in a street show it should fall between the 80-89 point range.
Show Car Restoration: This level usually requires a fair amount of professional work and isn't really meant for frequent driving. If judged as a show car, it should fall between the 90-99 point range.
Concours Restoration: All the work from start to finish should be done by a professional. This type of restoration is typically for private collections and auto shows—not for driving.
The level of restoration you choose will obviously affect your budget.
#7 Try to Only Use Original Engine Parts 
Sure, there will be plenty of aftermarket engine parts that could increase your horsepower. However, they will decrease the value of your car. Muscle cars are typically more valuable when they have a higher percentage of stock or original parts.
#8 Don't Be Afraid to Modernize
Your car will still be a classic if you add air conditioning or electronics, which any car enthusiasts do. It's also important that you update the safety equipment since a lot of classics don't come with airbags or seatbelts.
Especially if you plan on driving the car once it's finished, you'll have to make sure that it meets all the safety laws and regulations. Don't worry, this won't take away from the value of your car.
Don't Forget to Maintain Your Ride
To restore a muscle car is to love a muscle car. And once you've achieved full restoration, you better maintain it so that all of your hard work, money, and time don't go to waste. Also, you want to be able to drive it around town and show it off!
If you love muscle cars and all things related, check back with us daily for new posts. And, check out our classifieds section—your next restoration project may be waiting there for you.
Donate To Fast Muscle Car
We spend a lot of time bringing you muscle car content. If you would like to donate something to help us keep going, that would be fantastic.