Muscle Car
1941 Chevrolet Other Pickups
By
|
1941 Chevrolet Other Pickups
Engine: 235.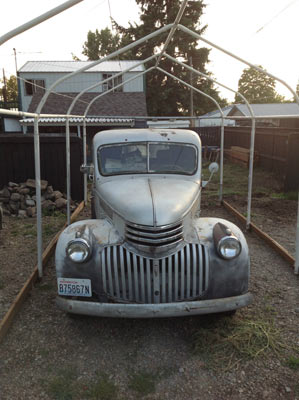 This isn't the usual car we feature on th website, but as I was looking for barn finds, this old Chevy caught my eye.
It just looks like a potential candidate for a rat rod. A bit of clear gloss on the body should do it!
I could see this easily being a Tv show car build project.
For $9,999 Buy it now, you could have years of fun with this ride.
'This does not have the original 216 engine.
235 Engine, Babbitted Bearings, converted to 12V system.
Radiator is not original either.
There is a crack in the exterior engine block, but does not affect the engines ability, and does not leak.
All sheet metal is in good condition, tail gate is dinged up from normal use that this truck would normal see from its era.
Some light rust in some areas, but nothing that has eaten thou the sheet metal.
This guys has not been chopped up and has not been rat rodded!
My dad purchased this gem for me when I was born, and we have kept it in good shape, and done some work on it since.'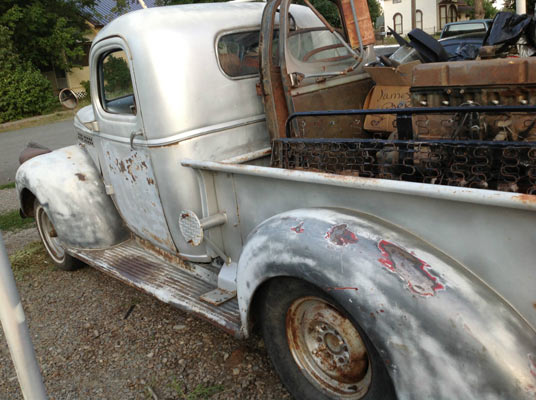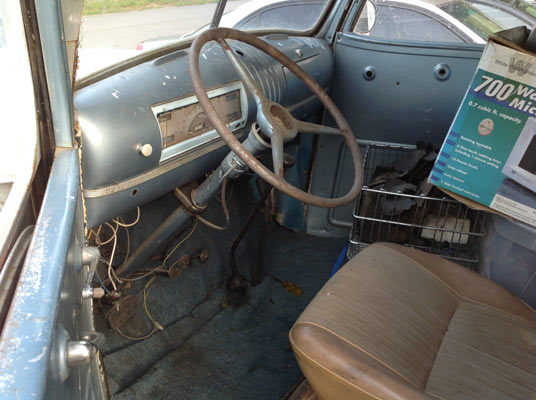 Click for More Muscle Cars – http://fastmusclecar.com/muscle-car-for-sale/