Best Muscle Cars
Tips to Buy New Tire for Your Muscle Car
By
|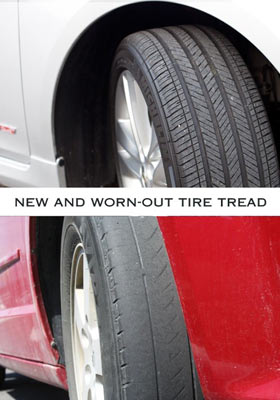 Going out to buy tires for the car is a top most priority for many car owners. By carefully choosing right set of tires performance is improved. Not only just performance, there are some tires which help you save money on the fuel consumption, some which are approved for slower speed and some of which can be driven at sustained speeds more than 170 miles per hour. What a buyer needs to look is not some wheel which takes from point A to point B rather how efficiently the distance is covered from point A to point B.
Just like an automobile tires have specific features which sets them apart from each other. Some of the features that need to be looked for are:
Can the tires reduce the stopping distance?
Can it help to improve the fuel economy?
Can the tires be driven even after a puncture?
What most car owners do is replace the tires with matching specifications in assistance with professional service providers. It is necessary to take assistance form reliable wheels and tire company which has ample experience to help you know what you are opting for and what better options are available.
Tire Variants in Market
There are more than thousands of tire variants which make it overwhelming to decide on one option. However, tires can be categorized based on the type of roads and climatic conditions they are driven on. Here are tire categories which can help any buyer make correct choice:
1- All Season Tires: All season tires perform quite decently irrespective of weather conditions. These offer sound traction in rainy or light snowy season.
2- Performance Tires: The shallow and wide tread, soft rubber and stiff sidewalls gives performance tires that extra bit of style appeal and edge over all season tires. For high performance tires that do not skid offer better stability, handling at high speeds in unfavorable conditions.
3- Snow Tires: Extreme weather conditions require exceptional traction for wet or snow covered roads. Make sure to ask for snow tires if you are looking to drive n snow covered roads or highways.
4- Off-Road Tires: These should be opted for in case of snow, mud, sand or gravel. Off road tires have large lugs and deep voids to cut through difficult terrain with minimum traction.
Before going out to finalize any of the mentioned above tire variants, do some research and see what works best for you.
When should you change the tires?
Every tire has a time span within which they are fit to be driven. Make sure the tire providers have provided with sufficient information pertaining to how long you should continue with the tires. There are many factors which decide the longevity of tires such as road, curves on the road and the climatic conditions.
While the all season tires last for around 40,000 to 100,000 miles, performance tires are expected to last for around 40,000 to 70,000 miles. Once you are sure of the tire features you want to opt for, take in account the roads and conditions on which you are going to drive your car.
Tread depth helps to find out if a tire is fit to be used any longer or not. If the tread is worn out by 2/32" i.e. 1.5mm as highlighted below in the picture, it is high time to get rid of the tires and purchase new ones.
Or else if you are experiencing slipping or skidding on unsuitable road conditions, it would be wise not to wait for any longer.
Now, if you are one of those race junkies who like to drive fast. You must look for the speed ratings mentioned for the tires. Based on the speed ratings, tires can opted for high performance along with better handling, irrespective of the climatic conditions be it snowy or wet roads.
The above mentioned points are important to choose the most appropriate set of tires for an automobile. Safety is paramount when there are harsh climatic conditions. Right set of wheels ensure safety as well as performance. So, make sure you keep above mentioned points in consideration before settling upon any fresh tires for your precious automobile.
Author Bio:
Simon Leggett is a mechanical engineer. He has been analyzing the auto industry for over 10 years. He helps in the integration and development of forecast-orientated automotive data to the electronic product portfolio.
More Muscle Cars For Sale – http://fastmusclecar.com/muscle-car-for-sale/
Donate To Fast Muscle Car
We spend a lot of time bringing you muscle car content. If you would like to donate something to help us keep going, that would be fantastic.