Readers Rides
The forever Camaro
By
|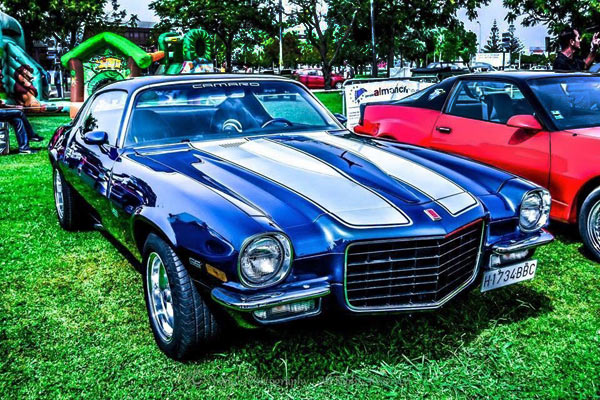 By Mark Weisseg
We all know the recent Camaro and its return was a sales winner. The GM folks knew what was missing in their lineup and brought back a winner.
They did their homework like the Mustang folks, who in 2005 brought back an old style with new style components. The Camaro took shape back in 1967 and was a hit from the moment it was introduced. By the seventies the car was a bit heavier and a bit more sluggish but still a sales hit.
I remember my younger sister telling me she was looking at a used Camaro for sale. Turns out Dad and Mom were going to buy her the first car she was about to drive. It had a 350 engine, auto transmission, a/c and a nice stereo. Black buckets seats were the thing then and I admit the car was nice. One big problem lingered though. She went and told Dad about it and he refused to buy her a Camaro and all that power.
He was convinced that the car was overmatched for her and no way was he going to spring for this. Well, my younger sister came to me with red eyes and a flood of water in the sockets asking for a favor. She begged me to talk the old man into it.
Of course, I had to know what was in it for me. I already had my car so why should I waste my salesmanship on her?
Well, after some back and forth I got what I wanted and went to work on Dad. It took me less than 30 minutes to get him to at least go look at it. The pitch was that if it turned out that the Camaro was too much for her , I would take over the car, sell my current one and get her a car with a lot less horsepower.
He concluded that he would consider it and she waited and she waited. Sure enough about two days later Dad came wheeling into the driveway with said Camaro. Little sister was gleeful and made promises to him that we all knew she would never meet.
The car was a good one and she loved that car. I drove the car many times and other than being too low to the ground for my tastes the car was a good one.
The aftermarket must have loved the Camaro as it seemed you could buy nearly anything imaginable for the Camaro.
They were fun to drive, easy to work on, sold very well to even the third or fourth owners and seemed destined to be a forever car.
Then, markets changed and the Camaro was whacked from the lineup. The sales just came to a crawl as the original fast and low Camaro became slow and sluggish. So it was put on ice for years until being reintroduced in the 2012 time frame. Zing! A sales winner again and the same story unfolded. Sales boomed, GM offered six cylinder engines and then eight cylinders. Then, a ZL1 version and now for the near future a drop top. Sales are zooming again and the circle of life is in full swing. Let's hope this time GM stays the course. But, a 4 cylinder Camaro? Ugh, when I heard the Mustang and the Camaro were offering four bangers I cringed.
Yes, the horsepower is good but that is like saying a Corvette will have a four cylinder! For lands sakes, say it is not so. It isn't, for now………
For all muscle car parts – http://fastmusclecar.com/muscle-car-parts/
Donate To Fast Muscle Car
We spend a lot of time bringing you muscle car content. If you would like to donate something to help us keep going, that would be fantastic.