Best Muscle Cars
The Fastest Muscle Cars For 2019
By
|
By Dave Ashton
Our beloved muscle cars may be a niche part of the whole automotive market, but there are still plenty of variations to choose from coming up to 2019. Luckily, each model has a few variations to choose from depending on your horse power tastes. below are a selection of the thoroughbreds available in 2019.
Dodge Charger R/T Scat Pack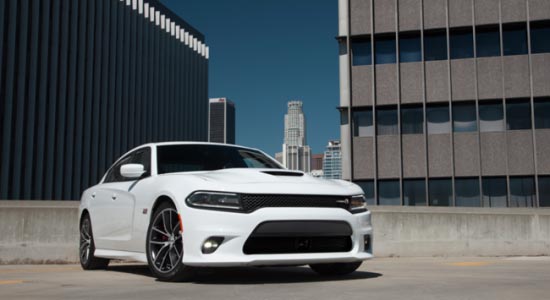 With a 0-60 mph of 4.3 seconds, a quarter mile time of 12.4 seconds at 112.4 mph, all through a 6.8-liter Hemi V8 (485 horsepower) with all the potency you'd would expect from a decent Dodge Charger. At $39,995 it's a lot of muscle for the money.
Chevrolet Camaro SS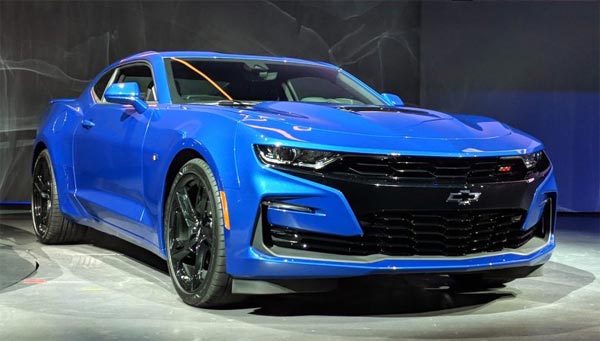 The Camaro SS gets a new face for 2019, housing a 6.2-liter V8 with 455hp and torque, producing a 0-60 mph in 4.1 seconds and a quarter mile in 12.5 seconds at 115.2 mph. It's a long-standing model that sure to impress in 2019, especially with the battle of the ponies (Mustang vs. Camaro) forever raging on.
Ford Mustang GT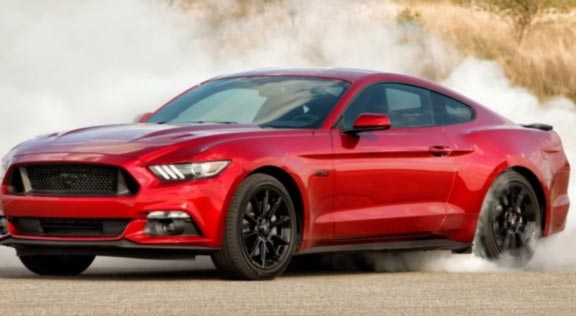 The Mustang GT got an extra bit of juice in 2018, with a sweet transmission and the 5L V8 now producing 460 horsepower and 420 pound-feet of torque. The GT features a 0-60 mph at 4.0 seconds and quarter mile of 11.83 seconds at 119.5 mph. It's also available on European shores in their native drive, which definitely boosting worldwide popularity of this pony. Prices start at $35,355.
Ford Mustang Bullitt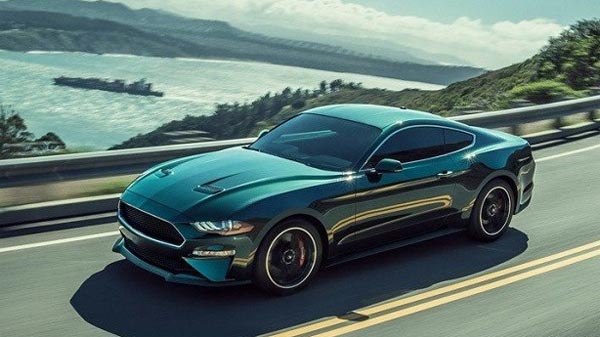 The Ford Mustang Bullitt is a limited edition model, which has the benefit of being more potent than the GT and likely to go up in value over the years. A 0-60 mph at 4.0 seconds, 5.0-liter V8 producing 480 horsepower comes in at $46,595.
Dodge Challenger R/T Scat Pack 1320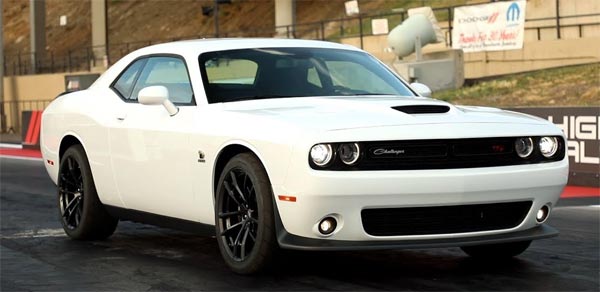 The R/T and Scat Pack have always been names synonymous with something a bit extra from Dodge. For 2019 the R/T Scat Pack gets turned into the '1320.' The numbers basically stand for a quarter-mile in feet, which the car should specialise in very well. A predicted quarter-mile time of 11.7 seconds at 115 mph is good going straight out of the box, especially at a price of $45,980 with automatic transmission.
Ford Mustang Shelby GT350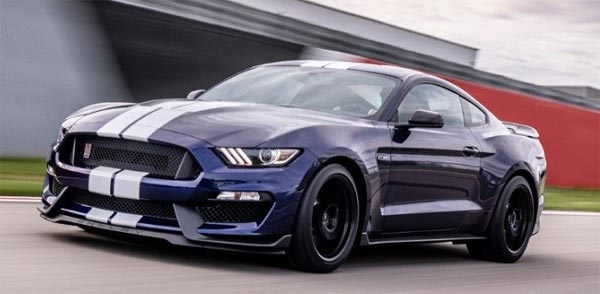 2019 will see an updated GT350 to the Ford lineup, possibly a year or so ahead of the GT500. Promised to be quicker round the track, 526 horsepower and 429 pound-feet of torque should push 0-60 mph at 3.9 seconds and a quarter mile time of 12.2 seconds at 119.5 mph. The current model is a winner on the track, so the 2019 upgrades should be an interesting proposition. Prices probably starting around $57,240.
Chevrolet Camaro ZL1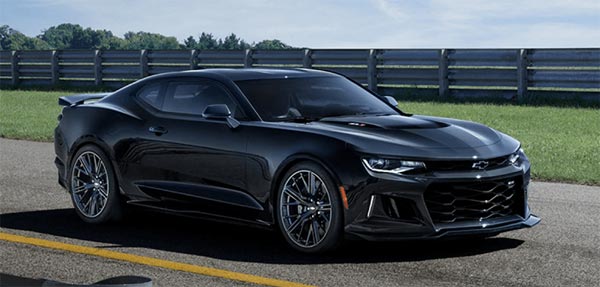 With loads of power and performance, the Camaro ZL1 will carry on as current into 2019 with probably only a few stylistic upgrades. A 6.2-liter supercharged V8, 10-speed automatic or six-speed manual transmission producing 650 horsepower and 650 pound-feet of torque is quite an offering. This equates to 0-60 mph at 3.5 seconds. It will cost slightly more than some of its competitors at $63,200 including gas-guzzler tax, but you are getting more horses for your money.
Dodge Hellcat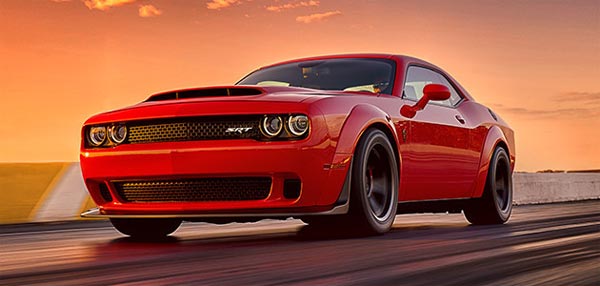 No modern muscle car lineup would be adequate without mentioning the Dodge Charger and Challenger Hellcat. The supercharged 6.2-liter Hemi V8 with 707 horsepower and 650 pound-feet of torque has become ubiquitous in muscle car circles, producing a 0-60 mph time of 3.7 seconds and a quarter mile time of 11.8 seconds at 124 mph. Both the Charger and Challenger are equally potent models with the Charger starting at $67,995 and the Challenger at $61,745. possibly the most thoroughbred muscle cars on the list. There are even plenty of second-hand models popping up if you want to save yourself some.
Dodge Challenger Hellcat Redeye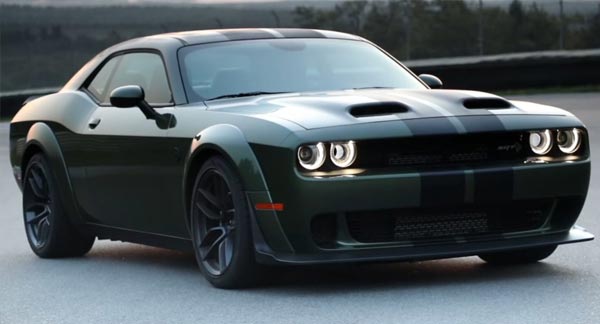 The Dodge Challenger Demon was one of the most hotly anticipated muscle cars in recent years. Mad power, but also a limited edition. So Dodge has taken some of the elements and produced the 2019 Challenger Hellcat Redeye. 797 horsepower, 60 mph in 3.4 seconds and a quarter-mile in 10.8 seconds at 131 mph. Those who didn't have a chance to grab a Demon can now get Redeye, pardon the pun. The dual scoop hood will be a sure identifier. An expected price of around $72,745 means you will have the fastest production GT car and your own personal rocketship.
More Muscle Cars For Sale – http://fastmusclecar.com/muscle-car-for-sale/
Donate To Fast Muscle Car
We spend a lot of time bringing you muscle car content. If you would like to donate something to help us keep going, that would be fantastic.