Best Muscle Cars
The Best Muscle Cars According to Goodwood Racing
By
|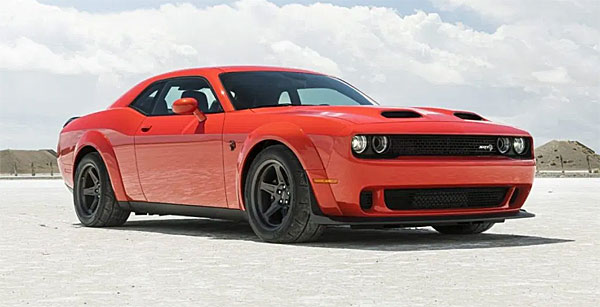 by Dave Ashton
It's sometimes all too easy for us muscle car fans to view our favorite automobiles from our own perspectives. Not that we care anyway what anyone else thinks. But it's sometimes good to know how the rest of the world view our beloved vehicles. Even if this is just to see if muscle cars in general can still compete alongside other performance vehicles.
One interesting listing in this regard has been put together by the people behind the likes of the Festival of Speed and the Goodwood Revival. Goodwood Racing brings together some of the rarest and most fancy vehicles on the planet. Which does include the American types, but is firmly fixed in European sensibilities.
This is why it's very interesting that they put together a list of the 'seven best muscle cars for 2020.' Initially you would think that the Europeans would view muscle cars like some alien species. Or rather loud and brash American fair, without the refinement of their European counterparts.
Like all car enthusiasts, the rundown gives credit where credit's due. So, in a world where no replacement for displacement doesn't exist, how do today's pony and muscle cars line up?
Well, for starters the word muscle car means a slightly different thing over there. Evident by the inclusion of a Mercedes-AMG C63 S Coupe, Lexus RC F and a BMW M8. Muscle cars in this respect as they state, 'are as simple to understand as they are to appreciate – take one standard saloon or coupe, insert a massive V8, sell at a vaguely attainable price and enjoy.' No mention of Americana at all, but rather the mechanical setup. Is this valid? Depends on your point of view.
Chevrolet Camaro ZL1
The Camaro ZL1 gets a look in with the astonishment of a 6.2-litre V8 being available for the same price as a regular Golf GTI. With the upgraded 1LE pack, it's also versatile around corners and as they put it so eloquently, 'for $70,000, you've got a car capable of monstering Porsches costing twice the price on both road and track.'
Dodge Charger
A Brit gazing on a Dodge Charger is probably the same as them viewing a hot dog for the first time back in the 1940s. Wonderment, pleasure and is this thing actually edible.
With the heading of 'the vaguely practical one,' a regular Charger is good for chewing up the likes of the BMW M5s and E63 AMG. With the description also making note of all the exquisite color options available. The Scat Pack has also been noted as being great value for money and as we all know the 707Hp Hellcat version is the one to own.
Ford Mustang GT
Ford and the Mustang GT itself are the most common offerings on European roads. Fords being a common sight on European roads for decades. While the GT has made its mark being available in native hand drive and a very raw, cost-effective alternative to European performance vehicles.
Shelby's aren't available over the water, but everything from the four-cylinder Ecoboost to the GT with a V8 are available. The reason for why the GT has hit the mark in Europe? It's simply the most fun for the money.
Dodge Challenger SRT Hellcat Redeye Widebody
While superlatives such as sophistication are usually bandied about with performance vehicles, even the Europeans can't help but give respect to a no-nonsense car such as the Hellcat Redeye Widebody. The 6.4-litre R/T Scat Pack 1320 is a great start point, but its the SRT Hellcat Redeye Widebody which only car enthusiasts will appreciate for its raw unbridled power.
I have a European friend who won't go within a 100 miles of a vehicle unless it's got an Italian nametag. Even he's left speechless when it comes to the raw stats of a Hellcat.
Which brings us to the overall message here. No matter where you live on the planet, modern muscle cars offer great value for money and some of the most fun you can have without resorting to illegal activities.
Donate To Fast Muscle Car
We spend a lot of time bringing you muscle car content. If you would like to donate something to help us keep going, that would be fantastic.