Best Muscle Cars
The 2019 Camaro ZL1 Is The Best Pony Car…For Now
By
|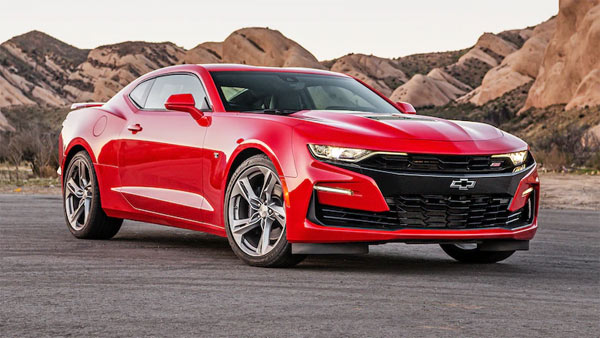 By Dave Ashton
Firstly, I'm using the proper vernacular for the latest Chevy Camaro calling it a pony car rather than the muscle car label. No matter which category you lump in the latest Camaro, the 2019 ZL1 is arguably the best pony car Chevy have ever made. That's until the 2020 Mustang GT500 comes out with 760 horses…..maybe.
Since 1967 the Camaro has been battling the Ford Mustang, first released in 1964 for sales and the allegiance of fans. Horse power wars have always been a factor and it's no different today with the ZL1 having 650HP and the current Mustang GT500 526HP. However, these days it's not just about who is the best pony car, but also scrapping it out on the world stage with every other sport car out there. But, what makes the current ZL1 such a great ride?
Just like the Mustang, the ZL1 is aiming to be all things to all men. Daily driver, track car and straight-line speed. Not much to ask for…
Under the hood is a 6.2L V8 with supercharger cranking out 650 horsepower and 650 lb.-ft. of torque. That's 0-60mph in 3.5 seconds and a quarter mile in 11.4 seconds and a top speed of 127 mph.
The ZL1 has calibrated magnetic ride suspension pushing down 20-inch forged aluminum wheels. This optimizes riding stiffness for different driving styles, like the Sports mode.
Say what you want about the styling of the ZL1, those are aggressive lines, with a well-equipped interior and modern tech., such as Bose sound system, Android Auto / Apple Car play, Recaro racing seats and Alcantara lined door panels.
That's a healthy package for the ZL1. Very well equipped to take on the likes of a BMW M4 or Porsche. And that's where the battle fronts now need to be for all pony and muscle cars. Pony car rivalry has continued to push each carmaker forward, but it's now also about what's been produced both domestically and abroad that counts. Mustang are currently available in native hand drive in Europe. Could Chevy do the same? at present it seems that they are kicking out too much CO2 for Europe's liking, so after this model, they may not be available over there.
Either way, the 2019 Camaro ZL1 is one mighty fine pony. The 2020 Mustang GT500 is also going to be one heck of a beast. Both vehicles should ultimately raise the profile of American pony/muscle cars and that's the ultimate aim.
Donate To Fast Muscle Car
We spend a lot of time bringing you muscle car content. If you would like to donate something to help us keep going, that would be fantastic.