Best Muscle Cars
The Rarest Cars from America's Fastest Decade Review
By
|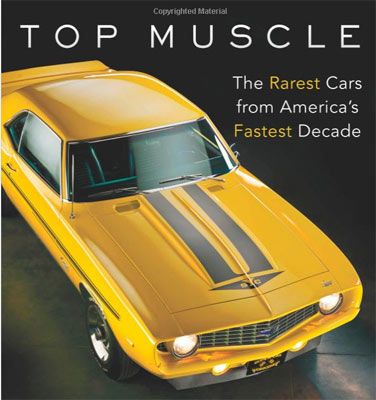 By Dave Ashton
There are many muscle car books washing around on the Internet, many of them depend on what you really want from a muscle car book. Is it just plain information, just great images of muscle cars with a little bit of background or a mix of both?
This book, 'The Rarest Cars from America's Fastest Decade' Centres on capturing the beauty of these fantastic muscle cars via great photography and vintage ads., with just enough information for those wanting some background but not detail that goes on for pages. This is not a negative as the book is aimed at having a happy medium between the largest and best images possible with all the information needed as succinct as needed.
Written by Darwin Holmstrom and photographs care of Randy Leffingwell make a great combination focusing on the most rare examples from the muscle car breed, with a breakdown of options and enough back history to make you want more. The text within the book is not an endless list of stats., as you can find that information elsewhere, but a great overview of each car, with the images and photography being the main draw here. The real rarities of the classic muscle car era other focus here from automotive makers, you wouldn't expect at first like Buicks, the big three makers are rarities such as Yenkos with close-up shots and details for each vehicle.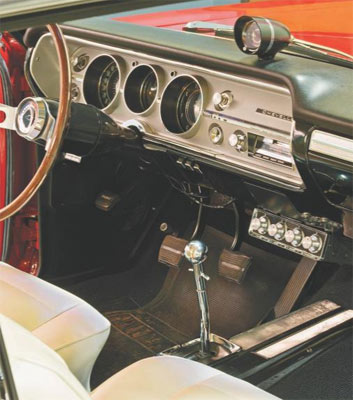 Don't think that an endless amount of information on each vehicle is needed here as the object is to show off the beauty of each car and why these designs are still as popular 40+ years on. It's just the right mix sumptuous images and background information to make you feel like you have a good grasp of each vehicle.
I found the photographers notes very interesting on how he went about lighting the vehicles to get the best images possible. If you're anyway into photography and especially car photography, some of the tips here can be invaluable for your own work.
Essentially, if you want a coffee table book on muscle cars which features some of the best photography around with enough information to make you knowledgeable on each vehicle, you cannot do much better than this book. Highly recommended.
Check out our Muscle Car T-Shirts! – http://fastmusclecar.com/muscle-car-t-shirts/
Donate To Fast Muscle Car
We spend a lot of time bringing you muscle car content. If you would like to donate something to help us keep going, that would be fantastic.