Best Muscle Cars
How to Find a Replacement for a Damaged Windshield on a Muscle Car
By
|
This is a guest post courtesy of Diana Steele, owner of Van Isle Glass in beautiful Victoria, BC.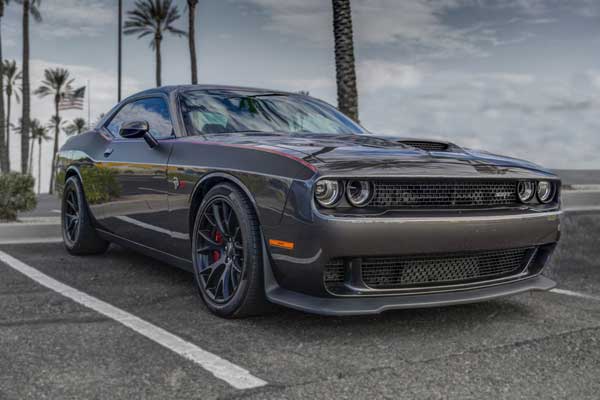 A cracked windshield is frustrating enough, but on a muscle car? It can be a disaster. Older muscle cars and customized models often use windshields that are nowhere close to standard industry sizes.
The manufacturers may not even be making replacement glass for that model anymore, meaning you'll have to start your search with 3rd parties. That could mean trying to source glass located in other countries where you have no ability to inspect the glass or to trust in the security of the return policy.
Before you take the risk of ordering the wrong glass, and certainly before you take the risk of driving with an unsafe windshield, check out this short guide to finding just the right replacement glass for your muscle car.
We'll take you through all of the local options, so you can save money without giving up the perfect fit.
Research Sizes and Standards
Take complete measurements of your glass, or take the dimensions from the owner's manual if you have one. Even if you have a super-rare model, it may have the same standard dimensions as panes used on a much more popular model from around the same time.
If your muscle car is your baby, you probably already know this information, but extra research can reveal even more options for securing the replacement glass you need. Discovering connections like these will make it easier for you to use more popular search terms for the glass you need.
Check Local Scrap Yards, but Call Ahead!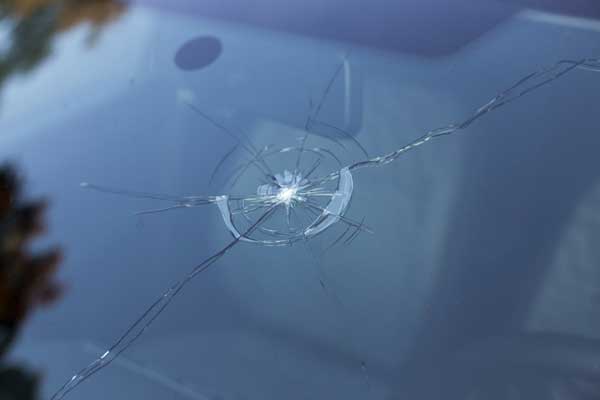 Local scrap yards should be your first visit when you start seeing cracks in your windshield glass. Most scrap yards carry generations and generations of abandoned cars that can be salvaged for working parts. In most cases, they'll let you peruse everything they have available, but you'll usually have to get it off yourself.
The only catch with going this route is that no scrap yard really has a predictable inventory. Even if they do have one of the car models you're looking for, the windshield could have been destroyed before the car was abandoned. Also, there's just always a chance that another salvager got at it first.
That's why you should make every effort to call ahead before you head over to see if they have something. The parts that are available are usually recorded at well-managed scrap yards, and it will take you only a few minutes on the phone to be able to tell if the one you're calling fits in that category.
Scrap yards are recommended before other options because they are often the cheapest. However, that doesn't make them your only option. Your next step is to narrow your salvage options down by trying your luck at a local auto glass shop.
Check Your Local Auto Glass Shops
Auto glass shops are mechanics that are focused on installing, replacing and treating auto glass exclusively. In many areas, these shops build up substantial stores of perfectly good used glass that has been removed from other vehicles for various reasons.
An auto glass shop's used selection is basically like a scrap yard that's for glass and nothing else. While it's unusual to find glass more than 20 years old here, the kind of people who run these shops tends to be auto glass hobbyists themselves. That can mean inventories that are surprisingly rich when it comes to classic muscle cars.
Once again, you're best off calling ahead to avoid disappointment. But on the bright side, you won't be responsible for carefully removing the glass from an existing scrap car. If an auto glass shop doesn't work out, your next step should unfortunately be moving back toward options that are available online instead of locally.
Scan Hobbyist Boards
If you've reached this point, you probably have a low chance of finding the glass you need in your local area, but have no fear, because hobbyist boards—as in forums, Facebook groups and other online communities—are great places for sourcing glass.
Enthusiasts of classic muscle cars tend to enjoy building and rebuilding their machines. They often keep around stocks of spare parts to trade and sell to other enthusiasts who are into the same makes and models. Some people (perhaps the same person who got to your scrapyard window first) make a living out of sourcing collectable parts and shopping them around to intense hobbyists.
If you want to find exactly the glass you need, your best chance is focusing on hobbyist forums that are dedicated to your make and model. There are, for example, dozens of online communities that focus on just old Mustangs or old Vipers. If these people don't have a part to sell you, they can still give you a lot more help finding a rare part than just about anyone else.
Order from Custom Glass Shops
Usually only metropolitan areas will have this option, but if you're close to one it could be your best bet. You could also simply order it by mail. That is an option for most of these companies, but custom glass is likely going to be more expensive than any other option before you even get that far.
The good thing about custom glass shops is that they can almost always fill any type of order. They manufacture the glass themselves, so you're responsible only for providing the most accurate measurements that you possibly can. In addition to giving you glass that's perfectly shaped for your needs, they can also add other properties to the glass during the manufacture. You can order glass that's stronger than your original piece, or even treated with UV protection.
Good Luck Finding Your Glass!
With all of these options available, you are almost certain to find the exact windshield you need for your classic muscle car. Don't forget to look for savings in your local area first before you decide to purchase an expensive custom order. You might be surprised at how many other muscle car enthusiasts you share your town with!
About the Author:
Diana Steele is the owner of Van Isle Glass, a Victoria glass shop celebrating 20 years in the glass business this year! With her combined background in teaching, sales & marketing she fully understands the significance of exceptional customer service & quality workmanship. While Diana is focused on her business, she is also a proud community-minded, supporter. She attributes her success to her passion for being part of local business, her love of working with people and to her exceptionally talented and hardworking team!
Donate To Fast Muscle Car
We spend a lot of time bringing you muscle car content. If you would like to donate something to help us keep going, that would be fantastic.
How to Find a Replacement for a Damaged Windshield on a Muscle Car

,