Best Muscle Cars
How Much Would You Pay For A Classic Dodge Charger?
By
|
By Dave Ashton
The classic Dodge Charger shape which we are all familiar with first came out in 1966, but it's only a short few year's from 1968 – 1971 which fetch the big prices. In pecking order you could even argue it's only the second-generation models from 1968 to 1970 which ask the most money.
It's not just because second-generation models arguably look the best, but with the help of exposure from TV shows like the Dukes of Hazzard, the second gen. models are etched into our consciousness, being almost the poster boys for classic muscle cars. Simple, elegant, straightforward looks denoted raw power and with the rumble of a hefty V8 engine, these cars looked and sounded the business. Nowadays, if you want to '68 to '71 model you're going to need deep pockets. If you want a vehicle that is in pretty good condition, driveable and needs minimal work, you are likely to pay anything from $45k upwards.
If you want to opt for a restoration project, depending on the engine that comes with the car, prices can be very subjective. You also have the added headache of a full restoration build, sourcing the parts and making sure everything is working correctly at the end. But for simplicity we are looking at vehicles which are in at least #4 fair condition, going up to #1 concours condition. Something you can simply drive away and happy to take to a car show.
The special words you need to hear to bump up the price include, 426ci. Hemi V8, 400ci V8, 500, R/T, Rallye, Super Bee and numbers matching powertrain for starters. Buying from a dealer you will pay a bit more, but should also have more peace of mind for what you are buying and if there is any comeback. The 1968 Dodge Charger R/T HEMI below is asking just under $135k. It's got a replacement 426 Hemi engine, but everything else is original and spotless. I saw an all original '68 Charger with numbers matching 426 Hemi J code for $149,500.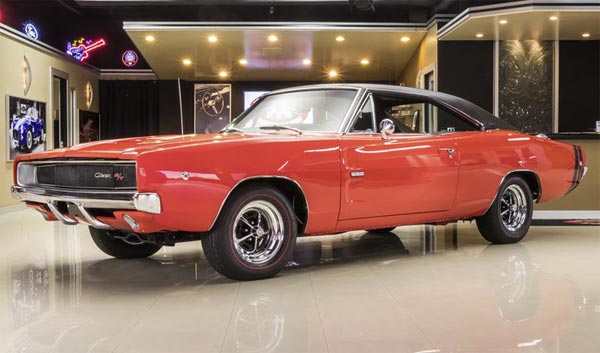 This 1968 Dodge Charger in KK1 Light Turquoise Metalic is also in top-notch condition with a 440 V8 engine. Non-original powertrain and lots of replacement parts, all built to a very high standard. This one is asking $51k. A big price difference between the two, but this is all down to originality, rare options and overall condition. If you want to '68 charger with an all original 440ci. powertrain, then pay are more like $110k+.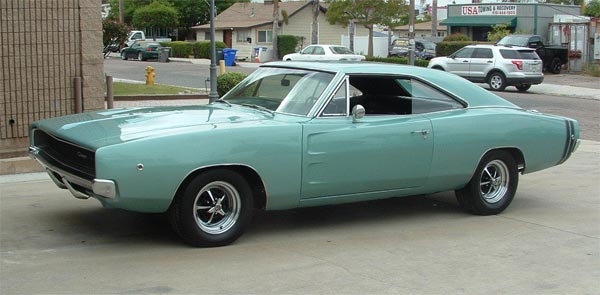 1969 Dodge Chargers we found in the price range from $47k – $139k for a mint condition base model 383ci. V8 to an all original R/T Hemi and A833 transmission. I also found a 1969 Dodge Charger 500, 1 of 392 all original for just under $90k.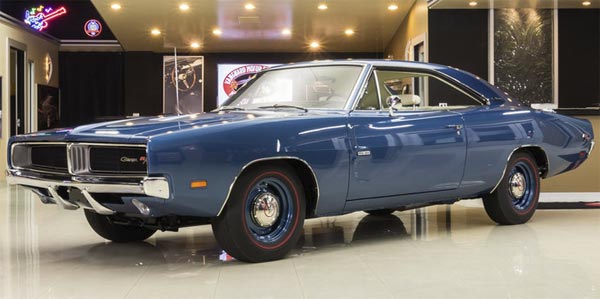 For 1970's Charger the top price online was for this 1970 Dodge Charger R/T 440 6 Pack, all original automatic for $140k. A base version with a 440 V8 engine, which looked fantastic was going for $45k.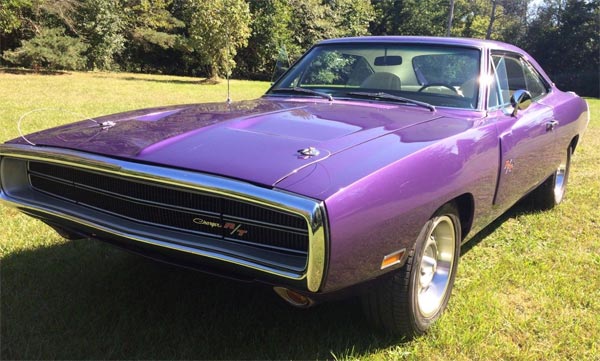 Depending on the year, how original it is, how many rare option it has and overall condition dictates a wide range of prices. Most of the decision-making comes down to your budget, but the takeaway here is that if you're willing to spend over $45k, you're going to land yourself a Charger in very good condition, which is going to be a very good investment piece for the future which you can also enjoy the driving experience. In order pay the most for a Hemi engine, then a 440ci. and then a 383ci.
More Muscle Cars For Sale – http://fastmusclecar.com/muscle-car-for-sale/
Donate To Fast Muscle Car
We spend a lot of time bringing you muscle car content. If you would like to donate something to help us keep going, that would be fantastic.
How Much Would You Pay For A Classic Dodge Charger?

,