News
Don't Let Chrysler Buy Your Vehicle Back Until You Read This!
By
|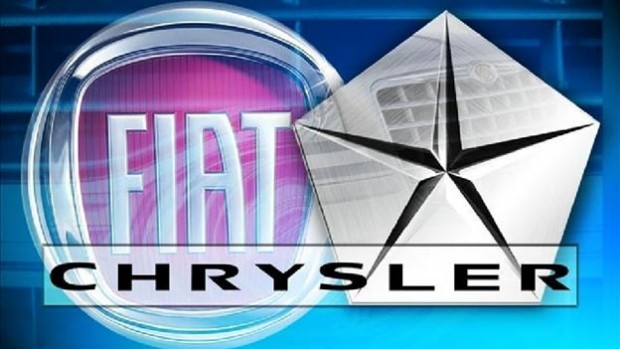 Consumers seem to be incredibly excited about Fiat Chrysler's new buyback program. On the surface, it sounds like a fantastic deal. The company is offering incentives for owners of certain vehicles who choose to repair, return, or exchange their vehicles. In some cases, owners of recalled vehicles stand to receive thousands of dollars in enticements for taking action. While this may help get deadly vehicles off the road, there's a cost for the service, and it isn't always paid by Chrysler.
Chrysler isn't Providing the Offer Out of Kindness or Morality
To be clear, the new program came about because the National Highway Traffic Safety Administration (NHTSA) began looking into how Chrysler has been handling recalls, as well as how compliant consumers have been in getting necessary repairs done. Last July, the company was saddled with up to $105 million in fees for failing to look out for consumer safety. The NHTSA indicated that 23 recalls, encompassing 11 million vehicles, were handled poorly. Moreover, this buyback program was ordered by the NHTSA; it's not something the automaker is doing because the company wants to set things right on its own accord.
Certain Jeep Grand Cherokee and Liberty SUVs Catch Fire in Rear-End Collisions
Automakers have known for decades that it's unwise to place a fuel tank at the rear bumper of a vehicle. Years ago, manufacturers shifted the tank forward, so that it was less likely to be punctured if the vehicle was struck from behind. Designers of 1993–1998 Jeep Grand Cherokees and 2002–2007 Jeep Liberties ignored this wisdom, and placed the tank within the danger zone. As one would expect, when some of these vehicles are in collisions, the tank is perforated, resulting in an almost instantaneous blaze. Although there are several incidents of this on record, one of the most notable fires took the life of a four-year-old boy. He was trapped in his car seat when the vehicle he was riding in went up in flames. His family won a $150 million settlement, though Chrysler is appealing the decision. As for the recall, the company now offers owners of the vehicle a trailer hitch, which should protect the tank in future collisions.
200,000 Trucks and SUVs Have "Steering Issues" That Can Result in Loss of Control
Three separate recalls have been conducted to correct steering issues in a plethora of Chrysler vehicles. The Dodge Ram became the center of attention in late 2014, when consumers complained of the "Death Wobble." Steering components can come loose or break with little to no warning, causing vehicles to unexpectedly veer to one side or vibrate to the extent that the truck is uncontrollable. Some sources indicate that Chrysler knew that the vehicles had defective designs, and they failed to perform a recall anyway. Numerous Dodge Rams manufactured between 2008 and 2012 are affected, as are Dodge Dakotas from 2009-2011, and Chrysler Aspens and Dodge Durangos from 2009.
The Vehicles Can be Deadly, But Chrysler Failed to Offer Solutions
It's of obvious concern that the automaker may have known about these problems and did nothing to correct them before people started dying. Sadly, even after the NHTSA became involved and recalls ensued, the manufacturer failed to deliver parts to their dealerships so that owners could get the necessary repairs. Even two years after the recalls began, owners complained to the NHTSA that dealerships could not help them. In other words, the company may have knowingly sold defective vehicles, failed to recall when it was publicly discovered, and then refused to help people repair their dangerous vehicles for years.
If You've Been in an Accident in One of these Vehicles, Don't Participate
As accidents involving the recalled vehicles occurred, many owners were unaware of the defects, which may have contributed to the collision, or led to greater damages and losses. Victims unknowingly blamed themselves for the incidents, or were even cited as "at fault" by law enforcement on the scene. Now that we know better, evidence is available that might show you were not at fault. It's advisable that you consult with a personal injury attorney before you take any action with the automaker. You may be entitled to reparations because the vehicle was defective, and you will need the vehicle in your possession for evidence.
If your vehicle has not been repaired, it may be unsafe to drive. Please be safe and have it checked out by a dealer to ensure you are not at risk. Owners of vehicles that have not suffered any serious losses or damages as a result of faulty vehicles should be able to participate in the program as suggested by the NHTSA. However, if you feel that the automaker is responsible for more substantial awards than what are being freely offered, it's always wise to consult with an attorney who specializes in defective or dangerous products.
Jamie Hanninen is the digital marketing manager for Scottsdale Auto Body
More Muscle Cars For Sale – http://fastmusclecar.com/muscle-car-for-sale/
Donate To Fast Muscle Car
We spend a lot of time bringing you muscle car content. If you would like to donate something to help us keep going, that would be fantastic.