Best Muscle Cars
Dodge: The Electric Muscle Car Era Starts in 2024. First Views in 2022
By
|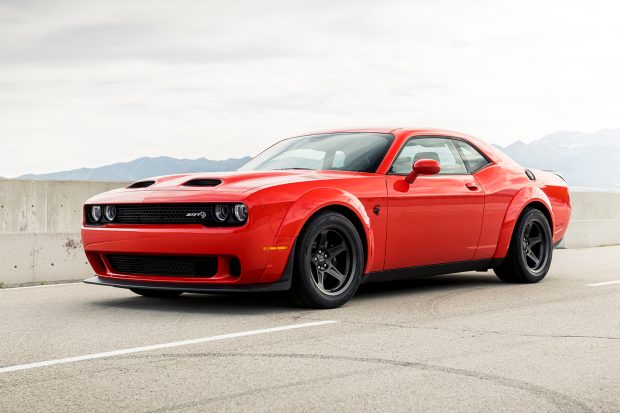 By Dave Ashton
When it comes to electrifying muscle cars, the writing has been on the wall for some time. Now, confirmation has come from Dodge CEO Tim Kuniskis, along with a roadmap for the next 2 years. Essentially, electric Dodge vehicles will be here by 2024, giving existing fans two years to snap up a new Hellcat. Then there is a roadmap from Dodge titled, '24 Months of Muscle' which outlines all the new facilities and release dates.
This news doesn't mean that V8-powered vehicles can't be used after this date. It just means as predicted, you will have to pay additional taxes for the luxury of driving a V8.
The build-up to 2024 has been succinctly outlined in an almost Advent calendar form by Dodge as you can see below. The 26 windows reveal things like the Revived Performance Parts Program, Direct Connection, and other release dates. All these launch times building up to a fully-fledged electric muscle car in 2024.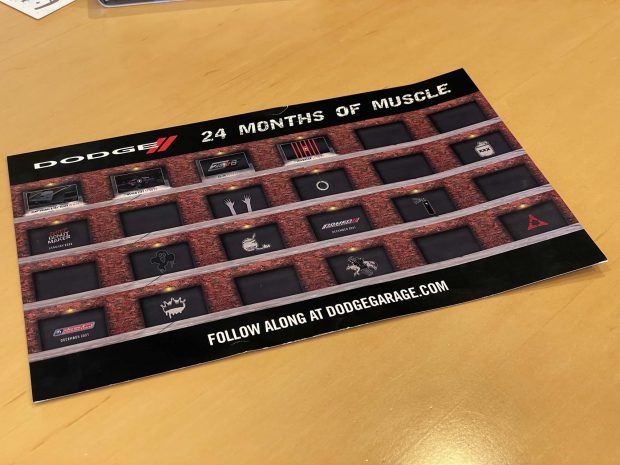 First Look….
The first quarter of 2022 will reveal their initial concept EV muscle car from Dodge. In an interview with Motor Authority, Mr. Kuniskis states that Dodge is gearing up to 'do electrification different than everybody else.' This is why they are in no rush to get everything finalized. It's also likely that these new vehicles will be all-new models. In other words, they won't have a Hellcat badge with an 'e' slapped in front.
One thing that hasn't been ruled out is the use of the Charger/Challenger names. The 'STLA Large' platform from Stellantis will most likely be used. A new plug-in hybrid model will also most likely surface in 2022, additional to the current inventory.
Fast Muscle Car's Take On Dodge Ev's
'Dodge will not sell electric cars, Dodge will sell American eMuscle.' This statement is probably the nearest we can get to a soothing transition from V8's to Ev's.
Dodge has held dear to the V8 platform for as long as possible. But even back in 2018 with the release of the Dodge Demon, the electrification era was slowly creeping up like an unstoppable tsunami wave. Dodge had no choice but to roll with the times or be reduced to making ultra-limited numbers of V8 vehicles in the future, which would be taxed to the hilt.
So, for a car manufacturer who has steadfastly waved the V8 banner for the longest, Dodge has made a bold statement. The news isn't exactly going to make existing muscle car fans jump for joy. But like any major transitional period, there will likely be a loss of some existing fans, but they will also gain fans in other areas.
The analogy we've used in the past is the camera industry. When film turned to digital, some companies fell by the wayside, refusing to adapt. Now, digital cameras are the norm. Film is still used, cherished, and will always be used due to its tried and tested look. The same will go for V8-powered muscle cars. It will cost you more to drive the things in the future, but don't take 2024 as the end of the story. we just have to look at it as a major transitional period.
Dodge are acutely aware of their fan base and back history. Thus, these new vehicles have to take the best of the past and integrate with the latest technology.
Ev's Are a Totally Different Thing
After talking to many muscle car fans about the whole EV muscle car future, the emotional rollercoaster mindset seems to be the same. Firstly depression, then more depression, then realization, followed by reconciling with the future as that's the way things are going. But just like when your favorite singer leaves your favorite band, some fans stay, and some will leave, stating it's not the same.
However, one statement I heard by a friendly mechanic sums things up perfectly. These new cars are going to be smartphones on wheels, not traditional motor vehicles. They have far fewer moving parts and will have more in common with a laptop than a traditional gas-powered car. Thus, don't be surprised if the likes of Samsung, Apple(as we speak are developing a car), and other smartphone manufacturers bring out their own vehicles. They already have the skills in-house to produce the body shell CAD designs, motors, and obviously all the software.
For the traditional car fan, this sounds like a depressing future landscape. However, this viewpoint I took as a positive. The next generation of EV muscle cars will just be a separate breed.
As with the film camera analogy, film costs more money than digital to use, but in itself is a unique experience that digital can't quite nail exactly. So, we are guessing that V8's will eventually fall into the same sort of category. Those who cherish the V8 platform will continue to collect and use these vehicles. It will just cost you more money to keep and run them in the future.
Thus, stay positive muscle car fans. You never know, Dodge may just produce an EV muscle car that ticks all the boxes for existing fans and new ones alike.
Donate To Fast Muscle Car
We spend a lot of time bringing you muscle car content. If you would like to donate something to help us keep going, that would be fantastic.