Best Muscle Cars
Dodge Point To An Electric Future For Muscle Cars
By
|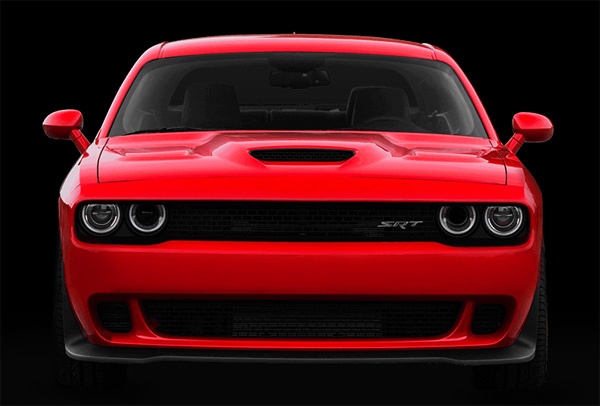 By Dave Ashton
Currently, there's been no better time for the muscle car. Each of the big Detroit makers have great offerings which can dance with the rest and have gobs of horsepower. Brands such as Dodge with the Hellcat and the Demon are proving V8's have never gone out of fashion. However, there is a big 'but' coming, according to an interview with Tim Kuniskis, head of passenger cars at Fiat Chrysler stated over at AutomotiveNews, Ev's are the 'absolute future for these cars.'
The talk was obviously around the potential future of the Dodge lineup, with no specifics, but an indication of the future path. 'That persona shouldn't change anytime soon, but the source of its trademark performance could evolve with the addition of electrified powertrains.' Tim says that this future could be anything from battery electrics to hybrids or any number of electric technologies. But, the main takeaway is from the statement, 'I am a firm believer that electrification will be the key to high performance in the future.'
Transmission makers ZF have signed a deal with Fiat Chrysler to supply hybrid type transmissions, which is one indication to the future. The company are also eyeing up how other performance makers such as Ferrari, Porsche and Tesla have improved performance with electric while adding to fuel efficiency.
One of the main hurdles at the moment is the overall cost as electric components cost more than an internal combustion engine. This is counter to Dodge's current mantra of getting the most performance for your dollars. 'We don't have the price points of the batteries down to a place where, quite honestly, it's a mainstream proposition,' said Tim Kuniskis. 'You do see it in the upper end. You see it in the new Ferrari that just came out, you saw it in the LaFerrari before that, you saw it in the 918, you saw it in the NSX. So there's absolutely a performance advantage to it, it's just a question of when the consumer acceptance is going to be for that. And I think it's going to be as soon as the price points come down, it becomes a mainstream viable option.'
Hmmm, lots to mull over for the average muscle car fan. But as it stands, the landscape isn't going to change overnight and it's most likely going to be a slow integration, testing public acceptance, rather than here's a Hellcat EV, take it or leave it.
Obviously, any mention of electrification for the lovers of muscle cars and V8's isn't exactly happy news. But, as discussed a few times on our little website, to keep the muscle car charge going, vehicles have to keep with the times, rather than be left behind. Traditional muscle cars will always have a niche, but trying to stay positive, electrification will also bring high torque levels and as long as muscle cars of the future blow away the rest, this will sit better than simply going electric for the sake of it.
The next few years are going to be interesting to see what the first true EV muscle car will shape up to be. With such a rich history behind the vehicles, none of the makers seem to be rushing into providing an immediate solution. So, until they have a design which everyone accepts, it looks like tentative moves towards electric for the foreseeable future.
Donate To Fast Muscle Car
We spend a lot of time bringing you muscle car content. If you would like to donate something to help us keep going, that would be fantastic.