Muscle Cars
Can You Import a US Muscle Car to the UK?
By
|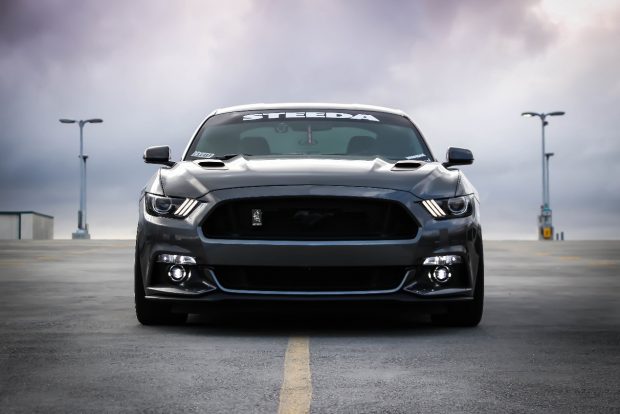 Seeing a US muscle car on the UK streets is quite the rarity. These beautiful vehicles turn heads wherever they go and many motorists dream of owning legendary cars like the Shelby Mustang, the Plymouth Road Runner and the Chevy Corvette. Many UK motorists believe that owning a vehicle is impossible, but this is not true and it can be easier than you might think.
Vehicle Importation
Thanks to the rise of the internet over the years, it has opened up the possibility to import vehicles from overseas. This is not the cheapest way to own a vehicle, but those that have dreamed of owning a muscle car will certainly consider the price. Although expensive, this will be your prized possession and may even become a part of your identity. In addition to this, the incredible performance that many of these cars offer cannot be matched by vehicles of the same price in this country.
The Process
To import a car from the US, you will first need to find the vehicle at a US-based dealership. Due to the sheer size of the States, finding the car that you are after should not be too challenging. You will then need to find a company that ships cars overseas – there are many companies that do this as the demand for vehicle shipping has skyrocketed in recent years. This is due to an increase in motoring events, people relocating overseas and vehicle imports and exports.
In addition to the container shipping and conversion costs, you can expect to pay around 20% VAT, 10% duty and sundry fees. The entire process adds a significant amount to the fee, but those that dream of owning a vehicle like this will see past the money,
Testing & Registration
If the vehicle is under 10 years old, it will require an IVA test – this is complex and requires modifications to the car's lighting system. If it is older than three years, it will also need an MOT test to ensure that it is safe to drive on the roads. Following the completion of this, you can register the vehicle with the DVLA. Fortunately, many shipping companies can take care of all of this and have these services built into their price.
Protection for the Muscle
Now that you have the vehicle in the country and can drive it on the roads, it is absolutely essential that you protect this large investment. In addition to a fully comprehensive insurance policy, it is also recommended that you take out a GAP insurance policy. Insurers only pay out the current market value of a vehicle if it is stolen or written off – this would be a significant amount less and leave you seriously out of pocket and without your prized possession. You hope that the car will never be written off, but accidents can occur at any time and criminals could target the vehicle as it is so rare.
Whilst it can cost a large amount and take some time, it is possible to import a classic US muscle car and many shipping companies can take care of all of the hard work for you. Many motorists dream of owning a beautiful Pontiac, Dodge, Chevrolet or Shelby, but in today's day and age, this dream can become a reality.
Donate To Fast Muscle Car
We spend a lot of time bringing you muscle car content. If you would like to donate something to help us keep going, that would be fantastic.
Can You Import a US Muscle Car to the UK?

,