Best Muscle Cars
2022 Ford Mustang GT and Mach 1 To lose Horsepower
By
|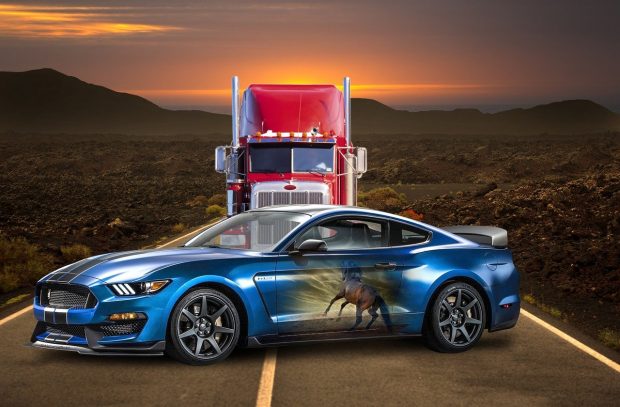 By Dave Ashton
It's the way of things with muscle cars. Every new year's model gets a few more ponies shoved under the hood for good measure. However, this time around the EPA has decided that the Mustang GT and the Mustang Mach 1 need to be downgraded in power by 10 horses. This makes the Ford Mustang GT for 2022 come in with 450 hp and the Ford Mustang Mach 1 with 470 hp.
For the 2022 year, both of the above models will stay more or less the same in every other regard, apart from the addition of some new colors and tweaks to some of its handling packages. There will also be a new active antitheft system, along with a wheel locking kit.
A drop of 10 horsepower isn't going to register on most people's radar unless you want to scream down a quarter-mile track every weekend. But in the world of muscle cars, every horsepower counts, even if it's just for bragging rights. Possibly one of the reasons why the Dodge Challenger has outsold the Ford Mustang in the 9 months through 2021. That's a difference of 44,142 Challengers compared to 41,065 Mustangs being sold in 2021. In comparison, the Chevrolet Camaro is further down the sales figures with 15,084 units sold in 2021. As another comparison, the now supercar-like, mid-engined Corvette sold 24,748 up to the third quarter of 2021.
If this snippet of news had come out a decade ago, the Ford guys would understandably be getting worried and scratching their Henry Ford-inspired haircuts. However, in these times Ford also has the Mustang Mach-E. The possible template for their electric vehicle future.
While the Mustang Mach-E is more SUV than muscle car, it's still being classed as a Mustang variant. Plus, with all its electrical gadgetry, it's more appealing to the wider masses along with plenty of oomph under the hood. As a comparison, the Mach-E GT can hit 62 mph in 3.7 seconds, while the Mach 1, using a 5 L V8 does it in 4.4 seconds. Obviously, the EPA doesn't mind the Mach-E GT going like s**t off a shovel, but the Mach 1 with its ICE engine is deemed too scary with its current power levels….ahem.
So, while it may be a mild blow for Ford to have to drop even 10 horsepower, they now have more than one egg in the muscle car basket. Dodge and Chevrolet will also have their own electric muscle car equivalents in the next 2 years or at least plans for. From there it will be interesting to see how each company will treat its traditional ICE engines compared to the electric versions.
Donate To Fast Muscle Car
We spend a lot of time bringing you muscle car content. If you would like to donate something to help us keep going, that would be fantastic.