News
Old Vs. New: Tesla Model S VS 600hp Chevelle
By
|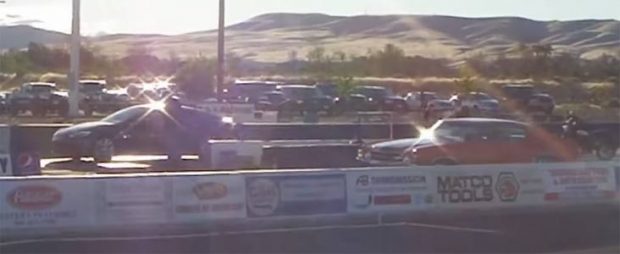 By Dave Ashton
This is a drag race that is interesting in many ways. Taking what is arguably the latest in automotive design in the form of a Tesla Model S and pitting it against what was the king of straight-line speed muscle – in this case a 600 hp Chevrolet Chevelle.
For starters, this could be a completely nullified race as it's completely different technologies competing, electric versus gasoline. You could argue the only similarity is the four wheels and body shell. Also, Electric vehicles inherently have more torque than gasoline powered vehicles, so they should be quicker off the start line, but gasoline powered car will catch up eventually if the race was over more than half a mile.
Anyways, this drag race at least gives you a head-to-head view of what the old vs. the new can do and seeing as they are almost 50 years apart in technology, the Chevelle is definitely not left in the dust. No spoilers here as you will have to watch the video.
For all muscle car parts – http://fastmusclecar.com/muscle-car-parts/