Video
Hot Wheels US Tour 2018
By
|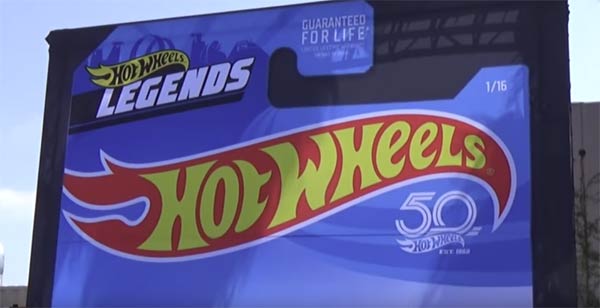 By Dave Ashton
Children of a certain age will have a nice, warm nostalgic feeling towards Hot Wheels. Before the distractions of videogames or the Internet, the only way for a kid to visualise the souped up vehicle that they would own as an adult was in the form of a toy car and in many cases, one made by Hot wheels. They are now celebrating their 50th anniversary with a tour across the US, showing off some real-life versions of their toy creations.
The tour shows vehicles from the sedate to the completely outlandish, basically reflecting in some cases the type of cars you would come up with when you're a kid. Also, if you ever wondered what these looking vehicles will be like full-size, this is your chance. The first video gives you the promo. for the tour, while the second video gives you a walk around from one of the earliest shows with all the full-size replicas of your favourite Hot Wheels on display. The public can also display their own Hot Wheels creations along with our own fantastic rides making this a not to be missed, fantastic car show.
Many of the kids of yesteryear have grown up and can now afford their own real size versions, but for the collector in everybody, Hot Wheels have released the 50th anniversary series of their infamous toy cars for everyone to collect. Just check out the link below for more details.
The tour kicked off at the beginning of June, but lasts until the end of October. Check out the full dates below.
June 2, 2018 Bentonville, AR
June 9, 2018, Nashville, TN
June 30, 2018 months, GA
July 14, 2018, Chicago, IL
August 4, 2018, Seattle, WA
August 11, 2018, Detroit, MI
August 25, 2018 Dallas, TX
September 8, 2018, Miami, FL
September 22, 2018, Scottsdale, AZ
October 6, 2018, Washington, DC
October 20, 2018 Los Angeles, CA
Find out more here – https://hotwheels.mattel.com/explore/HW_50th/en/legends-tour
Hot Wheels Facebook group – https://www.facebook.com/groups/HotWheelsLegends/about/
More Muscle Cars For Sale – http://fastmusclecar.com/muscle-car-for-sale/