Readers Rides
Why The Hemi Engine Ruled The Muscle Car World
By
|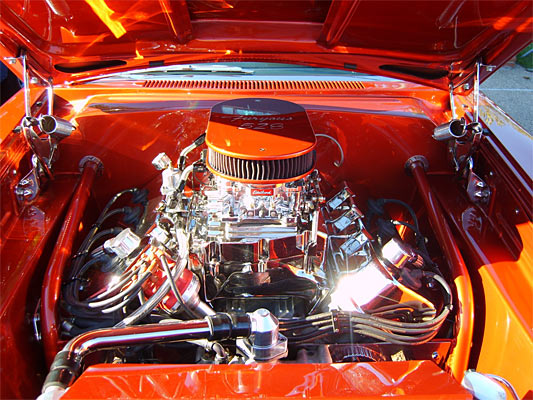 During the muscle car era there were many great engines that powered many great cars, but arguably one of the most well-known and ubiquitous engines was the Hemi engine.
A Hemi engine or hemispherical combustion chamber dates back to 1901, but it wasn't until the muscle car era that the name became synonymous with a great powerful engine.
The Hemi engine simply has a 'hemisphere' shaped combustion chamber, which has 2 valves per cylinder arranged on opposite sides of the cylinder head in a crossflow arrangement. The piston is also domed. larger valves were used to improve airflow into the cylinder and control heating which allowed engineers to exploit these features to the max.
This is a very overly simplistic explanation of the engine's workings, but it will give you a basic idea of what is involved.
In a time when the mantra of 'there is no replacement for displacement' ruled, it wasn't as much of a concern that the Hemi engine design was larger, heavier and required more complex parts such as double rocker systems, compared to now where engine designs try to be smaller to squeeze the most power.
Thus, the Hemi engine became synonymous with the biggest and most powerful of engines, so you only had to mention the name for people to get what you meant.
Plus, a bunch of NASCAR wins throughout the 1960s helped cement the Hemi name with being a winning engine.
The engine and its design had its pros and cons like any other engine design, but was arguably popularised by Chrysler when it trademarked the Hemi name and used exclusively in its advertising campaigns.
Chrysler's Hemi engines were first produced in the 1950s, then the 426 Hemi of the 60s and 70s and the new Hemi engines of the 2000s.
The modern hemi-engine uses a different design in their active chambers which are more like small 'hemi' areas to improve emissions and improve air flow.
The Hemi name is now really a trademark, but the essence of those early engines is still there and is still a mark of the most powerful engines in the best vehicles.
Hemi Combustion Chambers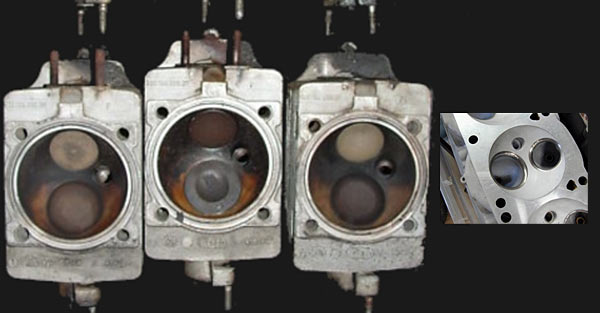 Cars like the Dodge Hellcat line are still upholding the 'Hemi' name and it is still a stamp of performance which people look out for.
May it long continue….
More Muscle Cars For Sale – http://fastmusclecar.com/muscle-car-for-sale/
Donate To Fast Muscle Car
We spend a lot of time bringing you muscle car content. If you would like to donate something to help us keep going, that would be fantastic.
Why The Hemi Engine Ruled The Muscle Car World

,