Readers Rides
1970 Buick Skylark 455: Beauty By Day, A Beast By Night
By
|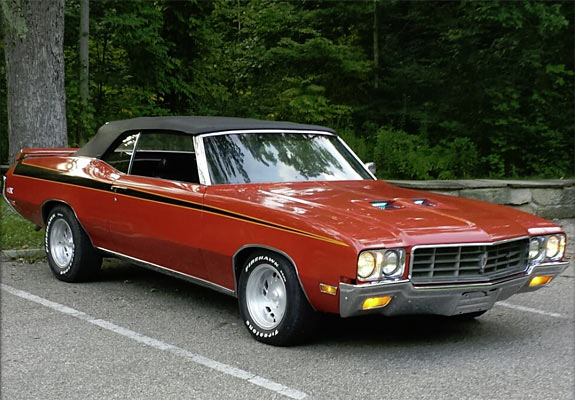 This lovely 1970s Buick Skylark 455 looks like its a regular muscle car by day, then turns into an almost Christine like mobile by night.
The glowing engine bay and lit up front-end may seem intimidating, but as you can see from the other shots, by day man's best friend love the Buick Skylark , so it can't be all that bad!
I bet with the roar of a healthy V8 engine and the light show on the front-end of this car all look very impressive by night.
Also, give George bit of feedback on what he should do next with his Buick…..
'This is my 1970 Buick Skylark 455 tribute car. I'm planning to have my car painted soon, but I'm not sure if I should keep it red the way it is or yellow with black racing stripes. I was also thinking of just a solid black without any racing stripes or pinstripes at all, I would like the black convertible top to set well with the paint job. Any thoughts?'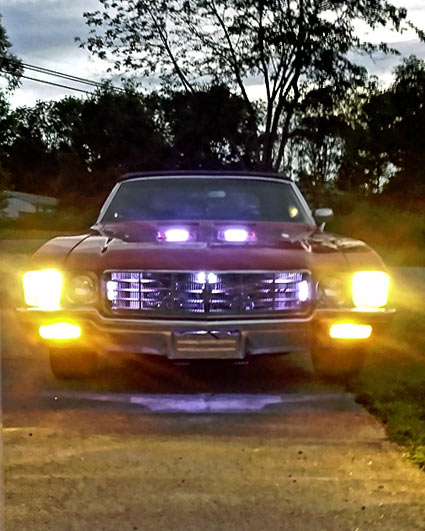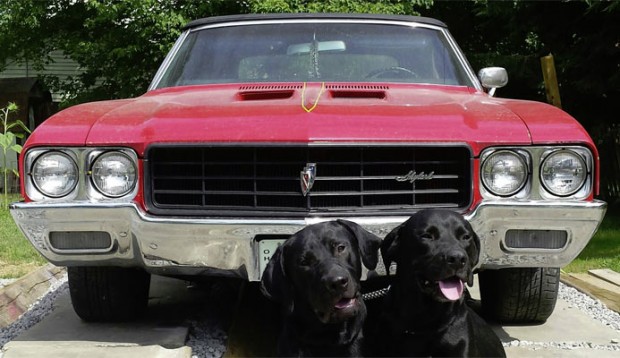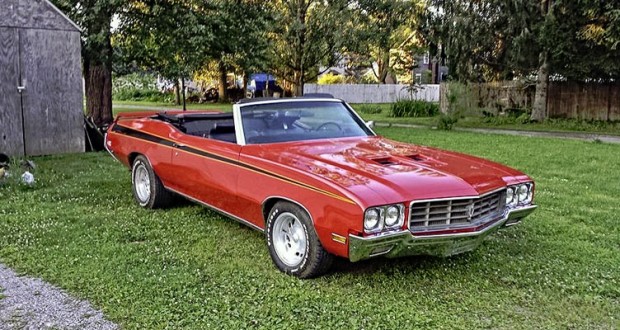 More Muscle Cars For Sale – http://fastmusclecar.com/muscle-car-for-sale/
1970 Buick Skylark 455: Beauty By Day, A Beast By Night

,