News
The 1980's were interesting
By
|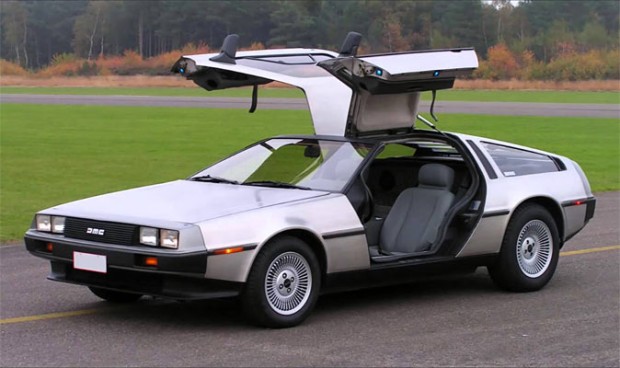 By Mark Weisseg
Recently the Chicago Cubs made a run for the World Series and fell a bit short. They used the Back to the future theme along with the Delorean automobile. It was an interest marketing theme as the movie was a hit and the car was a flop.
I drove and worked on the Delorean car back in the day. We found them hard to get in and out of, hard to get parts for, and generally not that reliable. This theme would carry over to many cars of the 80″s Under powered, bulky, and full of odd ideas that failed. Anyone remember the diesel Oldsmobile, the diesel Chevette, and some of the other turkeys.
Interesting however that the average price of gasoline in the 80's was $ 1.22. The average new car price was $8,000 and the average American made about $ 17,524. Interesting because fuel can be found today in certain parts of the country for $1.50 per gallon. Everything else zoomed way up. It would be tough to buy any good classic car for $8,000 today. On a side note, within two miles of my home a guy has a Delorean and he has been trying to sell it for years. He started out at $21K and at last check he was in the 18K range. So, it sits in his garage all covered up until he finds someone who wants to relive the valley girls days and own a gull winged car that is not a Mercedes.
My point is the 80's were not kind to the automotive market. This car was never a threat to anyone on the street and it falls into the trap that most cars of that era were dogs. Now, there were exceptions as there are to any rule but overall the decade was a dud for cars. I mean does a 85 Pontiac Grand Prix with a 305 get your blood moving? Our hobby accepts nearly all cars and trucks from the beginning but clearly the 80's and 90's everything changed. Is it they are too new? Or is it that the cars lost the mojo of the past? We shall see as time marches on if in 2028 a 1987 Monte Carlo becomes the car to collect.
If we knew back in 1958 that the 57 Chevy would be one of the most iconic cars of all time we all would have bought one as an investment. The truth is we did not know then and we do not have a clue today.
More Muscle Cars For Sale – http://fastmusclecar.com/muscle-car-for-sale/
Donate To Fast Muscle Car
We spend a lot of time bringing you muscle car content. If you would like to donate something to help us keep going, that would be fantastic.