News
The New 2017 Ford GT Feels Like The best in Class
By
|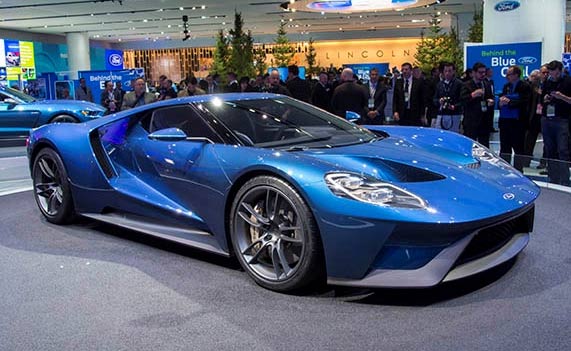 By Dave Ashton
The new Ford GT was first unveiled at the 2015 Detroit auto show, but it's only now people can start to get a feel for the car and what the 2017 model provides. This time around the GT has upgrades to take on any of its competitors.
The carbon fibre sills are the first standout, then it's the huge winged doors. Getting in and out of the vehicle has always been a bit of a yoga move but once inside, you will get the whole idea. The seating is fixed with the pedals and steering wheel being the movable parts. Seating is at close quarters for the interior with a narrow central console, which features buttons for hazards, traction control, nose lifter and dampening adjustments.
The car has a mid-engined 3.5 L V6 twin turbo, which makes over 600 HP, carbon fibre all round and a 7 speed dual clutch automatic transmission. Only 500 lucky people will get their hands on one of these vehicles, but it's up there in the exclusive realms to take on the likes of the Lamborghini Aventador and the Ferrari LaFerrari. With the GT having direct racing heritage be named as a racer, this aspect alone may best the other two.
It may have a Ford badge, but this is every bit an up-to-date hyper car which will definitely give its competitors a run for the money. This one is as good as it gets.
More Muscle Cars For Sale – http://fastmusclecar.com/muscle-car-for-sale/