News
The First Ford GT Supercar Rolls Off The Production Line
By
|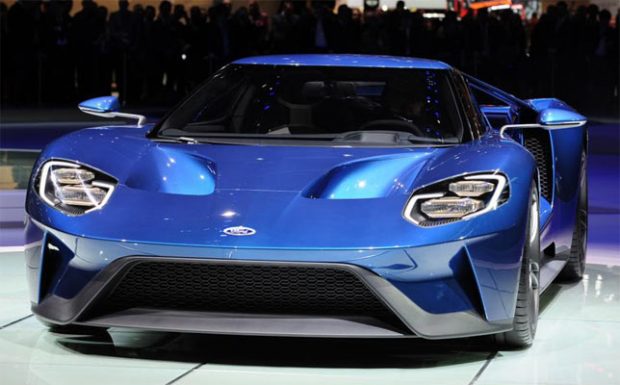 by Dave Ashton
The order books may befall for Ford's new GT, but the first customer should be receiving their vehicles very soon.
Initially only 500 vehicles were to be produced, but now another 500 will be included in the list.
"While we can't build enough Ford GTs for everyone who has applied, we are going to produce additional vehicles in an effort to satisfy more of our most loyal Ford ambassadors, " said Dave Pericak, Global Director of Ford Performance.
Production of the Ford GT will be over a four-year period, with applications for the fourth year of production in 2018.
The new GT will be available in eight colors with the first year's production celebrating its Le Mans win with aLe Mans Heritage color scheme.
"We walked a fine line with the colour and materials in this vehicle – infusing energy through use of colour and balance while working to ensure the raw appeal of a performance car still shines through. Everything in the all-new Ford GT was intentionally designed to express ultimate performance," said Ford Design Manager Barb Whalen.
Over 6500 people applied for one of these vehicles, which was unveiled at the Detroit show in January 2015 for the 600HP vehicle which features extensive carbon fibre on its Twin Turbo 3.5 L V6 Ecoboost engine. The car is very different from the 2005 Ford GT with the GT's ECU processes 3,000 signals from 50 sensors around the car and uses 28 microprocessors running 10 million lines of code (an F22 military plane uses two million lines, and a Boeing 787 six million) said Stephen Russ, director of global engine engineering.
The new GT hopes to be the most advanced and sophisticated from Ford as yet.
More Muscle Cars For Sale – http://fastmusclecar.com/muscle-car-for-sale/