News
Dodge Viper Crash And Fail
By
|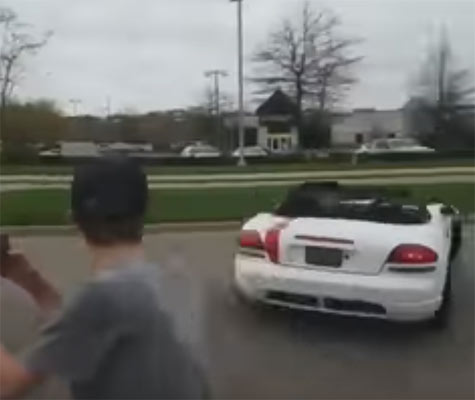 By Dave Ashton
This video comes courtesy of a cars and coffee meet where the bystanders watch the usual exit of vehicles. This time however the Cars & Coffee meet in Knoxville, Tennessee got a bit more than they bargained for.
The Dodge Viper flies out and seems to lose control almost straightaway before catching some air, almost hitting some bystanders, then crashing in an epic fail. It's unclear if the Viper is a complete write-off, but at the very least, there's going to be one hefty repair bill. This Instagram account show some of the damage to the Dodge Viper and surroundings. Not pretty.
This video does go to show that it's not just Ford Mustangs that seem to crash when leaving car shows, it can be any vehicle where the driver simply doesn't know how to handle the car.
For all muscle car parts – http://fastmusclecar.com/muscle-car-parts/