News
Cars Americans Love to Hate
By
|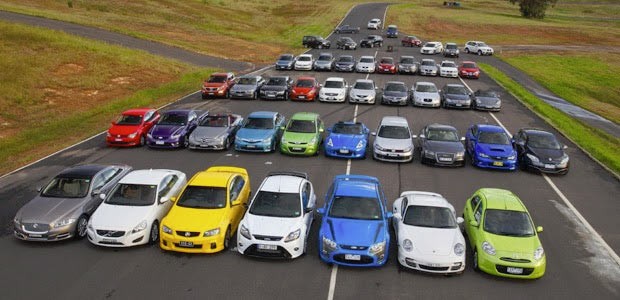 The American consumer satisfaction index has released figures for which vehicles Americans hate the most.
The figures are born out of the fact that there has been a lot of recalls over the last year from different manufacturers and more functionality on cars to potentially go wrong.
American car manufacturers recalled nearly 64,000,000 vehicles due to many different issues over the last 12 months, but it also concerns other factors such as price increases and ride handling.
A lot of the dissatisfaction has really come from the old adage of you trying to cram more functionality into a car and you simply have more to go wrong.
Does this mean that you should only buy an older vehicle? From a website that deals mostly in classic muscle cars, the answer would be yes, but for the car industry to keep moving forward, new cars have to be sold and they have to have more features ongoing to continually entice the public.
But where does that journey end? Do we eventually end up with cars that have so much functionality only the rich can afford them?
I don't think that will ever happen, but there has to be a middle ground between added functionality to a new car and its ride experience and cost.
This is an ongoing process and if you look down the years at specific makes and models, they all have their up-and-down years and even two identical models can have different qualities through their own lifespan, which means when buying new, you have to potentially do as much research as you would do the buying a classic car.
The more you are informed, the better.
1. Lexus (Toyota) — 84
2. Acura (Honda) — 83
3. Lincoln (Ford) — 83
4. Mercedes-Benz — 83
5. BMW — 82
6. Subaru — 82
7. Toyota — 82
8. Hyundai — 81
9. Buick (GM) — 80
10. Cadillac (GM) — 80
11. Honda — 80
12. Mazda — 80
13. Volkswagen — 80
14. Chevrolet (GM) — 79
15. Ford — 79
16. Volvo — 79
17. Audi (Volkswagen) — 78
18. GMC (GM) — 78
19. KIA — 78
20. Infiniti (Nissan) — 77
21. Dodge (Fiat Chrysler) — 76
22. MINI (BMW) — 76
23. All other brands — 75
24. Jeep (Fiat Chrysler) — 75
25. Chrysler (Fiat Chrysler) — 74
26. Fiat (Fiat Chrysler) — 73
http://www.theacsi.org/the-american-customer-satisfaction-index
Click for More Muscle Cars For Sale – http://fastmusclecar.com/muscle-car-for-sale/