News
The Best Cars of SEMA 2016
By
|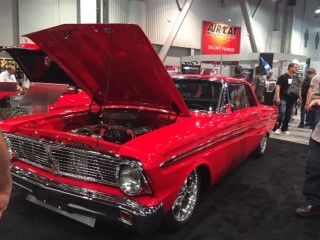 By Mark Weisseg
Sorry in advance, there is simply no way to capture all the cars at SEMA. These pictures are just a snap shot of a few that caught this guys eyes.
Of course there were Camaros, Mustangs and Corvettes, etc.. We all expected them. The big rumors out there were the probability of a 2018 Mustang GT500 with 800 hp. The other big rumor was of the mid engine Corvette we have been hearing about for over ten years. I even read an article stating that Bob Lutz, formally a big shot at GM said the mid engine was ready back in 2007. He also stated in the article that Cadillac would have a version of this. The rumors are for 2019. Spy photos of everything are out so now the cat and mouse game begins.
All I can say is I hope it's all true. We were in the Ford booth area and they had some really cool GT350R Mustangs there along with some concepts. But, in the Ford area they played a YouTube video of Ken Block  in a Focus RS. This RS had 600 hp and over 600 ft of torque. He drives, drifts and more in Dubai. It is heart pounding when you turn the volume up.
Now, the other cars at SEMA were just as cool. A remodeled 2018 Trans Am concept car was getting a ton of looks. It was Smokey and the bandit revisited. The car was more powerful and updated. Without Pontiac around anymore they also took some liberties and used a Camaro as well to pump your blood. The excitement was there because the Camaro is just not getting the sales they thought. The Challenger with the Hellcat remains strong as does Corvette and Mustang. The Mustang had a blip last month in sales but the GT 350 remains strong. With rumors of another GT500 some now are doing the wait and see. Why buy a 350 if a 500 is a year away?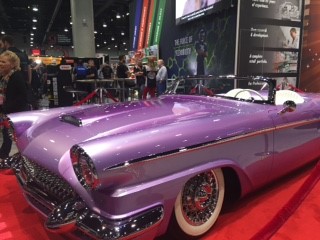 Of course SEMA did not forget its roots. Plenty of older cars both muscle and non muscle made there presence known. Classic Hemi hot rods, big block engines and much more. My brother and I stopped like two kids in a candy store with a twenty five cents in our pockets for the DB. Yes, the James Bond movies are big for us. The DB they had there had the machine guns up front and the bullet proof shield in the back. I thought of Sean Connery of course. The Aston Martin was a head turner and I am thrilled it was there.
Your head will spin at times with all the information available to you at the show. The crowds were large everywhere we went. We were told SEMA expects 140k people and I believed it. Remember, you are spread out over four million square feet so it does not feel confining. Next up the trucks…….!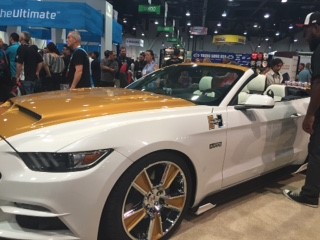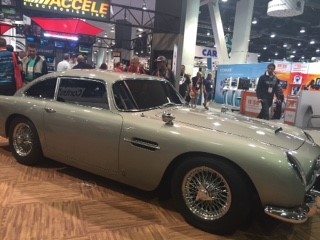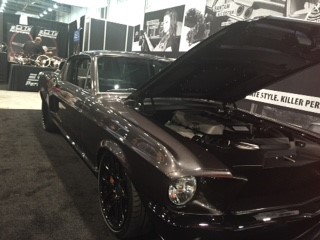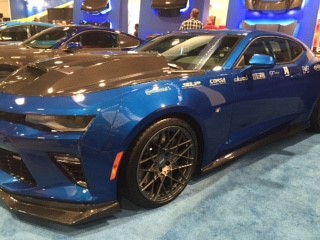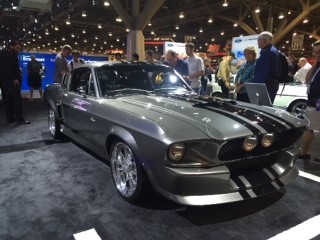 More Muscle Cars For Sale – http://fastmusclecar.com/muscle-car-for-sale/
Donate To Fast Muscle Car
We spend a lot of time bringing you muscle car content. If you would like to donate something to help us keep going, that would be fantastic.