News
1963 Chrysler Turbine car: [The Future That Never Was.]
By
|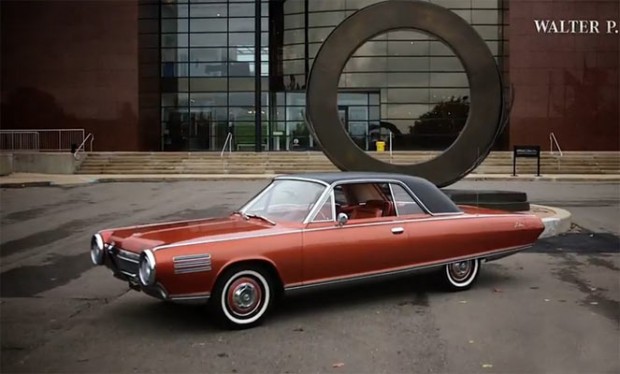 There always will be ideas in the automotive world which seem great as a concept, but don't work as well in reality.
The Chrysler turbine car is one such vehicle.
The Chrysler Turbine car was produced between 1962 and 1964, the bodywork made by Ghia, Italy and assembled in Detroit, USA.
The supposed benefits of a turbine engine was its high rpm and the engine could run on anything from diesel fuel, to kerosene, regular gas and vegetable oil.
The problem with the engine is that it just didn't sound anything like a regular V8 and although it had a temperamental start-up procedure, it was quite durable for a turbine engine.
50 the vehicles were given to the public, but the idea simply didn't catch on.
It is unclear the exact amount of the turbine cars left in the world as Chrysler had to destroy most of them at the time.
https://en.wikipedia.org/wiki/Chrysler_Turbine_Car
Click for More Muscle Cars For Sale – http://fastmusclecar.com/muscle-car-for-sale/
1963 Chrysler Turbine car: [The Future That Never Was.]

,