Muscle Cars
A Real Barn Find
By
|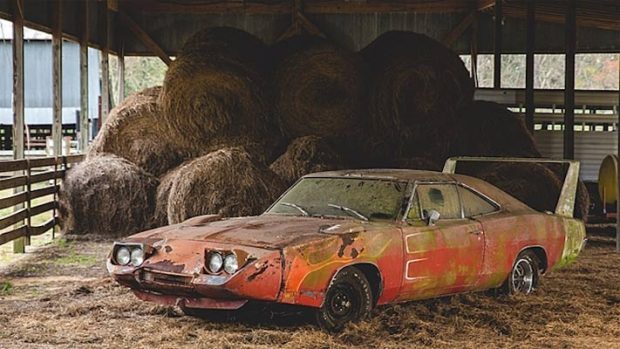 By Mark Weisseeg
This is the part where I tear my hair out. Everyone loves a barn finds. I love them and I love Model A cars. This one I would make safe and drive as is. It's so perfect like this it is hard to imagine the car being hidden so long.
Once again it proves these barn finds are out there. If you were paying attention I finally told the readers of the 69 Road Runner I have known about for over a year. It was put away in 1976 and we kept it a double super secret until now.
Makes you wonder how many cars like this car are still lurking and going undetected. Now, don't fool yourself folks. I bought two barn finds and they are a ton of work. All the rubber is junk, fuel is junk, seats are usually mice crap by now, and so on. Don't think for a second you can pull it out of the barn, drop a battery in it and start it up.
It might do that but you will have no brakes and no steering. To rebuild those basic items you will spend buckets of money and much time in the garage. And when you are done people will still ask you when you intend to restore the car! It's maddening. So, don't get to wound up over a barn find. It's a ton of work but is it worth it? Of course. But, be prepared for everything and I mean everything. It's a labor of love and a living nightmare all at the same time. So, check your life at the door
For all muscle car parts – http://fastmusclecar.com/muscle-car-parts/