Muscle Cars
Get Your Prized Cars Insured Now.
By
|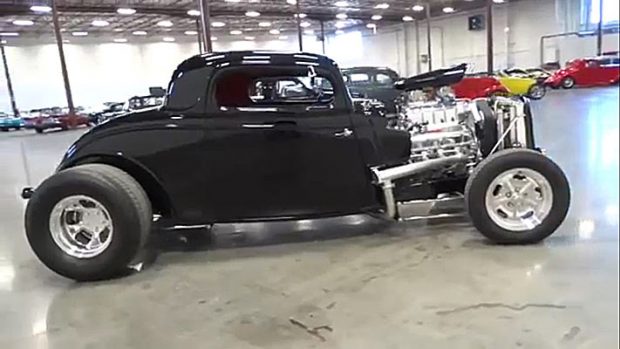 Mark Weisseg
I wrote recently about a friend that lost his beautiful 33 Ford to a freak fire. Well, I am happy to report I spoke with him this past weekend and he surprised me by telling me he bought this one pictured.
It's another 1933 with a 468 big block and a 6.71 blower, nine inch Ford rear end and 373 gears.
All great stuff and of course I could bore you with all the other details but, this is a life lesson for all of us. He took a hard personal hit losing his first '33 Ford he loved and some minor damage to his 70 Challenger.
I also wrote about two other guys who were no so lucky either. One was a Fox body Mustang and the other a GTO. The life lesson is of course that he was knocked down on the canvas but not out. He took a positive approach to a very bad situation and as luck had it got up and hit a home run. That is the lesson.
Certainly the shop where this happened feels awful but they too have taken a positive stand and will do right with everyone involved. Now imagine if it were your car. How would you react? I asked myself the very same question and as awful as it was the entire episode taught many people great lessons. I asked you in my last article to check your insurance to ensure if you lose your pride and joy you are not screwed.
Life goes on and the better you are equipped to handle these unknowns the better. Myself, I am storing all my classics this winter under one roof finally. You can bet I have in place the right insurance in case a disaster strikes. Certainly you cannot replace your car exactly the way it was but being better prepare will help you move on much faster. So, consider yourself warned and in the meantime go look at the Calendar and yes, I am going to Barrett Jackson in January so keep an eye out for me. You'll know me when you see me. Hehehe
More Muscle Cars For Sale – http://fastmusclecar.com/muscle-car-for-sale/