Muscle Cars
1970 Plymouth Barracuda, Convertible Original 440-6 SHAKER, 1 of 12
By
|
1970 Plymouth Barracuda, Convertible Original 440-6 SHAKER, 1 of 12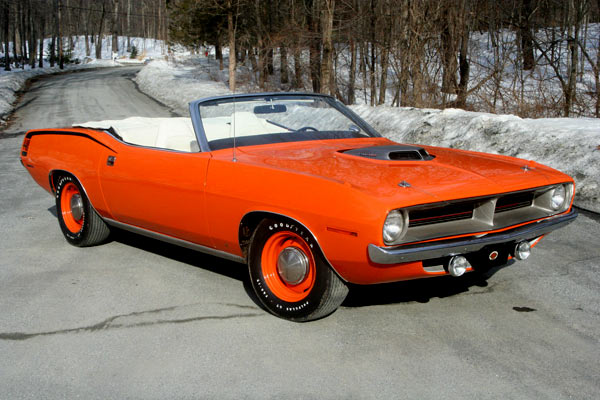 …and here is a Cuda at the other end of the price spectrum.
Will these 'Cuda prices keep rising? When a 'Cuda can fetch more than say a Shelby, any barn find Cuda these days is worth looking at almost, just do the math.
This is a rare opportunity to own one of the 12 original 440-6 Barrel Cuda convertibles produced in 1970 with an auto trans. Total production was 29 cars, 12 autos and 17 4spds.
Body Restoration: The car was restored by Roger Gibson who has the best reputation for restoring Mopars in the world.
No corners were cut and the best original and date coded NOS parts were used in the restoration.
The car was restored in 1990 and looks like it was restored yesterday.
The paint is flawless and shows zero signs of age. The paint work is second to none. For example: When some restorers paint a trunk floor, the paint may look great until you look past the shock towers and way back in the hidden areas. Those areas sometimes look unfinished and flat. That is not the case here. The paint work is exceptional on every inch of this car. The bottom of the car was painted as nice as the top. This car was undercoated from the factory so the under coating was then reapplied over the beautiful Vit C paint and correct primer over spray like the factory did. The cost of a Gibson restoration today using the NOS parts that were used on this car would cost close to $200k.
Options: This is a loaded car with the most desirable options available, including the Rare Shaker Hood, Power Windows, Rally dash, 8 Track Radio, Rim Blow wheel, 6 way seat, Hockey Stick Stripe, PS, PB and the list goes on.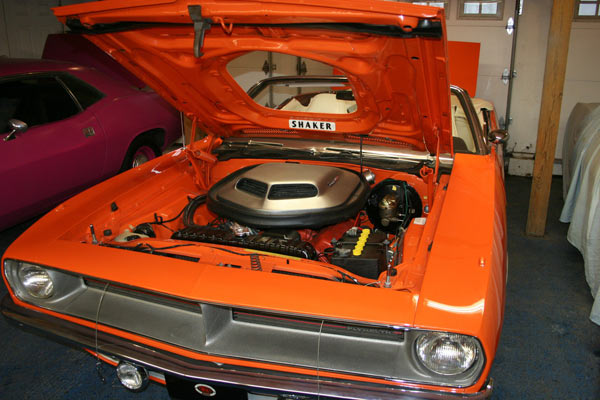 Click for More Muscle Cars – http://fastmusclecar.com/muscle-car-for-sale/