Best Muscle Cars
What is The Definition Of A Muscle car?
By
|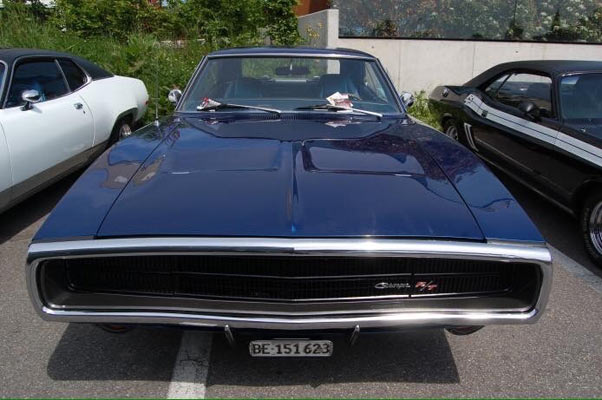 By Dave Ashton
This article was born out of  trying to edit the Wikipedia 'muscle car' page to possibly up date the definition of where the term, 'muscle car' may have originated. The edits referenced, an article of ours, 'The Definition Of A Muscle Car?'
However, the editors of that page repeatedly took down the edits and if you read the page now, they have replaced the edits with references to the 'muscle car' coming from the word 'supercar.'
Hmmm, not so sure about that. Thus, this article is in reference to those edits and What is The Definition Of A Muscle car?
Let's start at the beginning with a short history lesson. I grew up in the 60's and 70's and had two older brothers that can claim the 50's as their proving grounds.
Back in the day the guys would roll up there sleeves on the T shirt and keep there cigarettes and matches safely tucked away. There hair had a bit of Vitalis in it to keep that cool Elvis Presley look. That generation started out finding and rebuilding older American cars to go to hot rod status. There was no gull wing doors or gates shifters in these cars. These cars were generally a bit worn and a bit tired but the teenagers desired to go fast on very limited budgets.
Of course on TV we all might see a car race from across the pond that included McLarens, Porsche, Lamborghinis and Ferrari's. But, those cars were expensive, somewhat odd looking for us, and were called Super cars for some reason. We figured out those cars were for the lads that borrowed Fathers yacht on weekends to impress Buffy and the Hoi Polloi.
We were not impressed at all. The American youth found and discovered how a hot rod should be. Yes, its roots can be traced back to California and the surf, sun, and the girls.
What started out in the 1950's and the young guys building hot rods turned into a national craze in a very short time.
First, it may have started as the family car handed down or the young guys would go searching in a junk yard to find all the pieces to make a home made rod.
These by no means were the super cars of Europe. I can attest growing up in this era and never saw one of these so called super cars. It was all about Chevrolet, Ford, Dodge, Plymouth, and later AMC. We built our cars for one reason only. Speed. A Ferrari Dino never crossed our minds.
We were too busy trying to figure out how to get a 351M Ford engine to go faster and make more noise. For the most part we did not like Foreign cars. They were odd looking, and more importantly we knew of nobody that had one. The only foreign car we ever laid our eyes on was a VW and we all knew they were slow turtles.
Back in the day you could not walk into your favorite parts store and ask for a water pump for your McLaren. They would have looked at you crossed eyed. The American spirit was very high back in the 50'and 60's even with an unpopular war. The young guys were building hot rods and the young girls were waiting for Friday night at the drive in. Our muscle cars were hot and they were badass. But, let's be clear. They took no cues from the foreign cars across the pond. Porsches sounded like VW bugs and the other so called super cars all had a whiny sound.
Our American hot rods were loud. Headers, thrush, or Cherry bomb mufflers. We knew we wanted loud and fast. NASCAR racing better known as The Winston Club racing was all about the likes of Petty, the Alabama gang, the Silver Fox, and Buddy Baker. They drove our American hot Rods to victory and the sport was red hot. I have a video of the Daytona race on the beach in the 1950's. There is a scene when Baker's car rolls over in the sand. The crowd that is just hanging around on the beach rushes out to his car, flips it back over on four wheels and he continues the race! Can you imagine?
Don't let the tin foil crowd rewrite history. There is a lot of that these days on many fronts. But, I was there and lived it. I worked on them, drove them, raced them, managed a group of people, moved over to the diesel side of the business and have never lost my love for the American Hot Rod.
Now, no offense to the great drivers such as Jackie Stewart and that crowd but they came to America to drive our hot rods and win races. They gained world wide recognition here and it made them very wealthy. Professional golfers, Hockey Players and more do the same thing. We offer unlimited TV coverage and huge sums of money to play on our turf. Do I like Formula one racing or 24 hours of LeMans? I guess it's ok but the ratings here are awful. Fox Sports will televise it at 4am to fill a time slot. You don't see the Indy 500 or a NASCAR race on at 4am do you?
In closing, we Americans built the hot rod industry as we know it today. We may call the car super out of love but they are muscle cars not super cars. Muscle means strong and tough. Look at a formula race on the streets of LA. One little bump on the left front and the car is done. Our Muscle cars are built strong.
Spectators leave with mud on there shirts and dirt stuck in there hair. You go home and take a shower after one of those events. So, muscle cars are American cars. Not even these rice burners the young crowd drives today. A Subaru , Honda, Nissan or a Kia is not and never will be a fast muscle car. It might be fast, but muscle is muscle. America led the world in fast muscle cars back in the day and today come 40-50 years later there are people in far away lands that buy our muscle. They ship them to wherever they live and become the most famous people in the area as they have something few others have. American Hot Rods with a big V 8 engine, using a big cam, larger Pistons, four barrel carbs, and the unforgettable sound of a American muscle car. So, as the foreign cars sound whiny as the turbo ramps up, the American muscle car sits and rumbles. God Bless the American Muscle car.
What do you guys think? If you're not happy with the evidence on the Wikipedia page about the definition of the 'muscle car,' ask them to change it. Comment below.
More Muscle Cars For Sale – http://fastmusclecar.com/muscle-car-for-sale/
Donate To Fast Muscle Car
We spend a lot of time bringing you muscle car content. If you would like to donate something to help us keep going, that would be fantastic.
What is The Definition Of A Muscle car?

,