Best Muscle Cars
An ultra Rare 1962 Mercury Monterey S-55 G Code, 3x2bbl.
By
|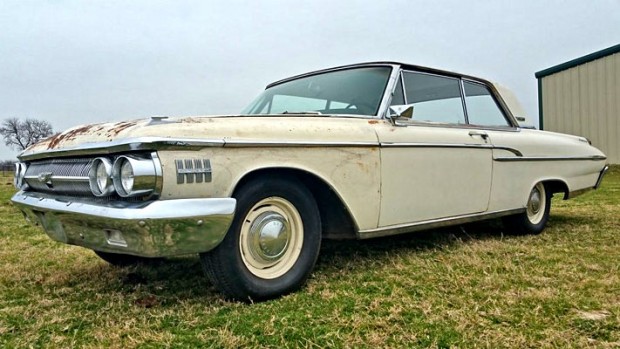 BUY NOW ON EBAY.
Engine: 406ci/405HP Marauder Tri Power V8.
Transmission: 4-Speed Manual.
Special Order "S.P" 4.11 Axle / Special Order DSO 0444.
Mileage: 2,249.
Current bid: US $20,100.00
I have been looking for one of these Mercury Montereys for ages and now one pops up for sale on eBay, hurrah!
They are not the most sought-after models in the world or most obvious first choice, but they are mighty rare objects. Imagine the situation of say a Plymouth Barracuda years before anyone took note of their true worth. Could be the same here…
This example is in need of a restoration, but the bodywork seems solid with surface rust on an interior that is not too shabby.
One aspect that should give piece of mind is the amount of information and images that come with this listing, giving at least the initial impression that this car needs to be given to somebody who will look after it and be its next custodian.
A Mercury Monterey may not be your first choice of muscle car, but if you want to alter a rarity and something unique, you can't do better than this ride.
'In 1962, Mercury touted their mid-model-year introduced S-55 Monterey as a cross between a tiger and a kitten. This particular example is more of a tiger. A full-size car fit for drag strip duty, this mid-year model '62 S-55 Mercury was special ordered with the optional $379.90 406 cubic inch Triple Carbureted V8 in addition to the special purpose 4.11 axle. This powerplant was Ford's top performer, also known as a workhorse. This premium-fuel hungry solid-lifter V8 churns out 448 ft-lbs of full-size Merc-moving torque at 3500rpm & 405 horsepower at a substantial 5800 rpm according to 1962 factory specifications.'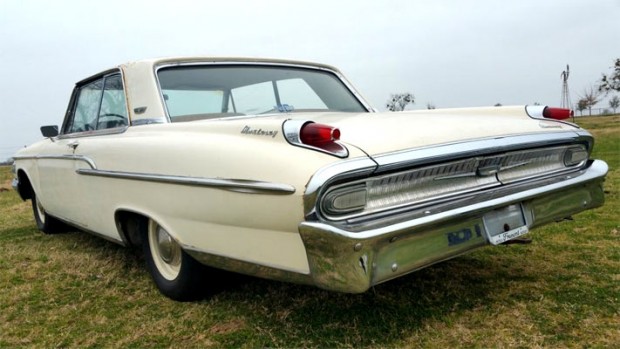 'Little information is available, but, according to vintage Mercury related literature, less than 125 Mercurys received either the 406/405HP (6V) High Performance Marauder V8 in late '62 or the famous 427 4V available in early '63. This particular Mercury is even more rare thanks to the Special Purpose 4.11 Axle option and 0444 DSO, specifications I have never personally seen in a vintage Ford or Mercury.'
'Car Life magazine ran a performance test in their September, 1962 issue on a brand new G code Mercury Monterey S-55, detailing the strong performance of the top level Marauder series V8 engine. The special triple carbureted 406 engine propelled the substantial S-55 Convertible to 130 mph and 85 mph in the quarter mile with 3.50 gearing. Imagine the E.T.s with the Special Purpose 4.11 Axle? This big car moves. It was touted as a man's car with power steering not even available with the high performance 406/405HP V8. Special heavy-duty suspension and 11-inch drum brakes were standard. The S-55 option was only available on the two door hardtop and the convertible.'
'From the Motor Trend / October 1962 issue, as authored by Wayne Thomas,
" First Question: Does it go? Answer: YES, in every respect.
One performance gauge, our quarter-mile time, while impressive, was not truly indicative of the car's competition capabilities. We ran with two persons aboard, mufflers and no attempt to speed tune. It was in honest street trim, and just a little extra tinkering would have raised the speed past the century mark and lowered elapsed time substantially. Even so, we had no complaints. We found that there was a best technique in achieving our fastest quarter-mile times We eased off the line at about 2500 rpm, avoiding wheelspin as much as possible, and pressed the accelerator to the floor, not instantly, but just fast enough to avoid loading the engine at the low end. After trying various shift points, we settled on 5800 rpm, the horsepower peak. With open headers, the factory recommends shifting at 6200. Oddly enough, the S-55 did not have a tachometer, one instrument the car really needed to avoid over-revving. We used our portable tach for the tests."'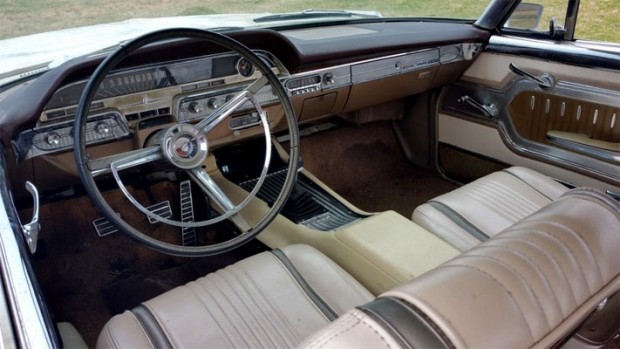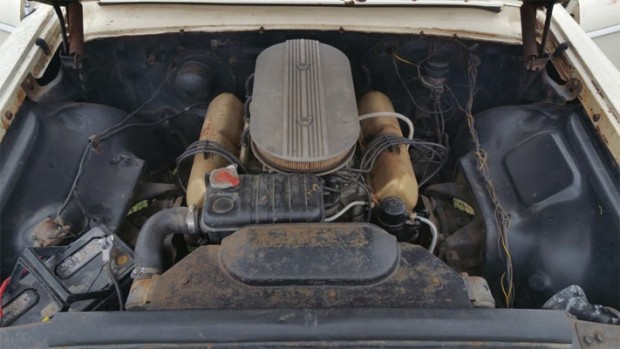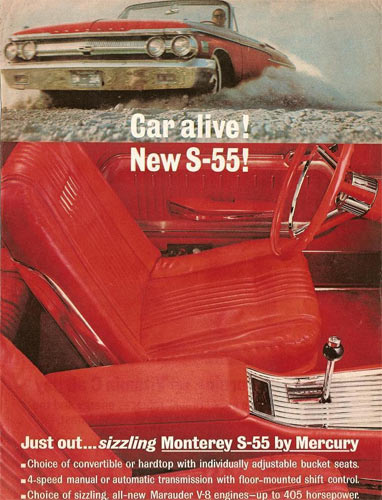 BUY NOW ON EBAY.
More Muscle Cars For Sale – http://fastmusclecar.com/muscle-car-for-sale/
Donate To Fast Muscle Car
We spend a lot of time bringing you muscle car content. If you would like to donate something to help us keep going, that would be fantastic.
An ultra Rare 1962 Mercury Monterey S-55 G Code, 3x2bbl.

,