Best Muscle Cars
The Warszawa M20 GT – Mustang Mashup?
By
|

By Dave Ashton
Vehicle mash ups usually conclude with being able to spot the individual models involved quite easily. Not as easily in this case where a 2016 Ford Mustang GT Coupe has been used by KHM Motors Poland for their project, a modern interpretation of the FSO Warsaw M20 of the 1950s.
Inspired by the rebadged Soviet GAZ M-20 Pobeda, being the first mass produced vehicle in Poland after World War II. The company set out to recreate standout vehicles from Poland's past car history. Only 10 vehicles will be produced per year.
Not the most obvious choice, but they used Mercedes-AMG GT taillights with a largely reworked interior with new centre console, portrait-oriented touchscreen display and two central air vents. The whole design lends itself to being more towards the luxury end of the market than sports car.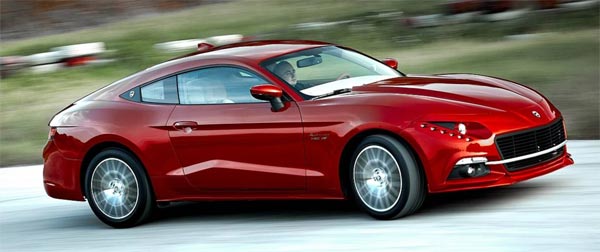 Power still comes from the native Mustang GT 5.0-liter V8 with 420 hp. However, the company may run into initial problems as they said Ford have given them the stamp of approval at the Economic Forum in Krynica for the vehicle as below, but this doesn't seem to be the case. If this puts the brakes on the design or future concepts remains to be seen. In many ways it's interesting to see the Mustang as a basis for a creation such as this one.
"In connection with the information appearing in the media on the alleged cooperation between KHM Motor Poland and Ford of Europe in the implementation of the Warsaw M20 GT project, we would like to inform you that no contract has been signed regarding any Ford cooperation with the said company. The use of the Ford logotype on the KHM Motor Poland website with information on such cooperation is groundless and unlawful."
More Muscle Cars For Sale – http://fastmusclecar.com/muscle-car-for-sale/